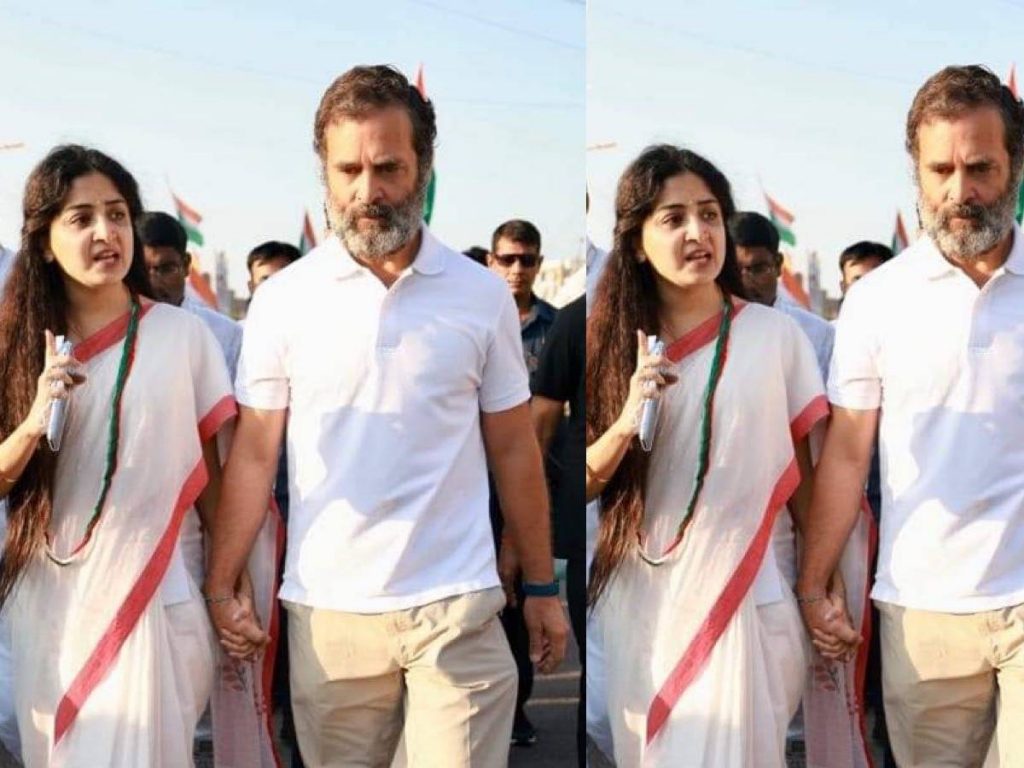 Actress Poonam Kaur surprised everyone by taking part in Congress leader Rahul Gandhi's Bharat Jodo Yatra. She joined his Yatra in Dharmapur, Mahbubnagar district, Telangana, today.
Poonam Kaur previously worked for the Telugu Desam party. Poonam Kaur was appointed as an ambassador for state handlooms by the then-Andhra Pradesh Chief Minister Nara Chandrababu Naidu in 2017. Later, she was seen interacting with BJP leaders.
The actress surprised everyone by walking in the Bharat Jodo Yatra alongside Rahul Gandhi.
According to Congress sources, Poonam Kaur came to explain the problems of handloom workers to Rahul Gandhi. Once in power, the Congress leader promised to abolish GST on handloom products.