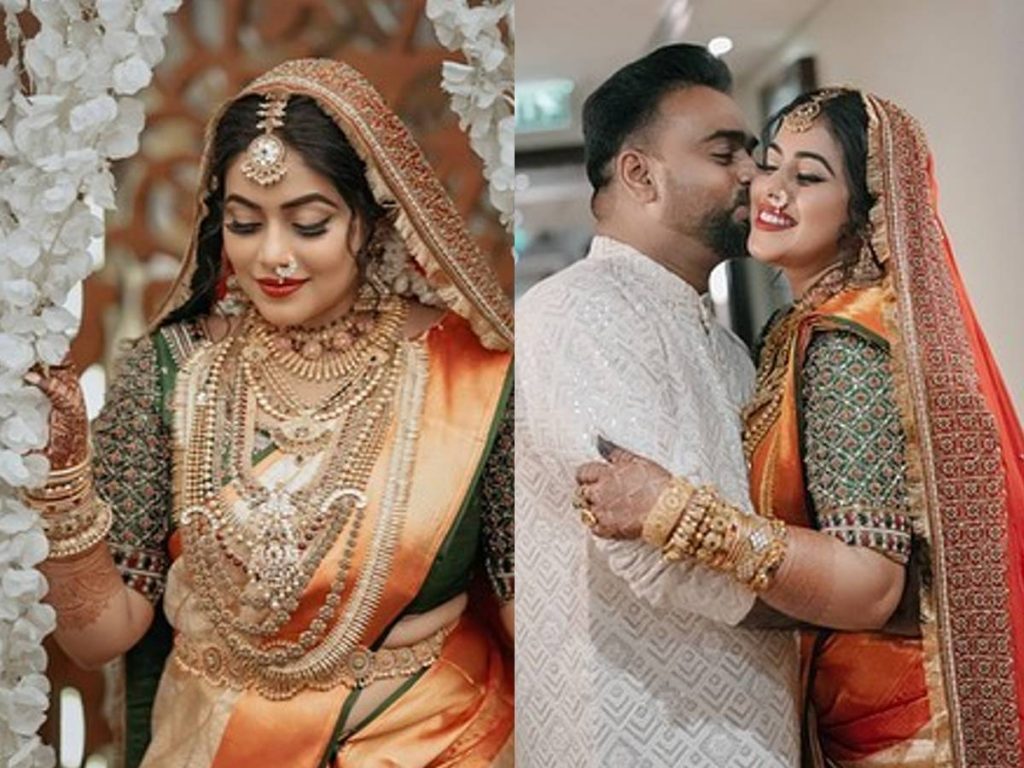 Popular actress Poorna got married to her boyfriend Shanid Asif Ali in a traditional Arabic style. The wedding ceremony took place today in Dubai.
She met Shanid Asif Ali, a businessman in Dubai, early this year. Four months ago, she announced that she'd be tying the knot with Shanid. And the wedding ceremony took place today.
Her husband Shanid is a businessman in Dubai.
Sharing her wedding pictures, she wrote, "Well I might not be the most beautiful woman in the world, nor do I possess all the traits of a good spouse, but you never made me feel any less of myself."
"You've adored me for who I am and never attempted to change me. It also encouraged me to work on myself to bring out the best in me. Today, amidst our near and dear ones you and I start this fabulous journey of togetherness," she added. "I know it is a little overwhelming, but I promise to be with you through thick and thin and support you forever love," she concluded her message.
Poorna's real name is Shamna Khasim. She became popular as her screen name Poorna in Telugu with the films like 'Avunu'. She recently played a key role in Balakrishna starrer 'Akhanda'.