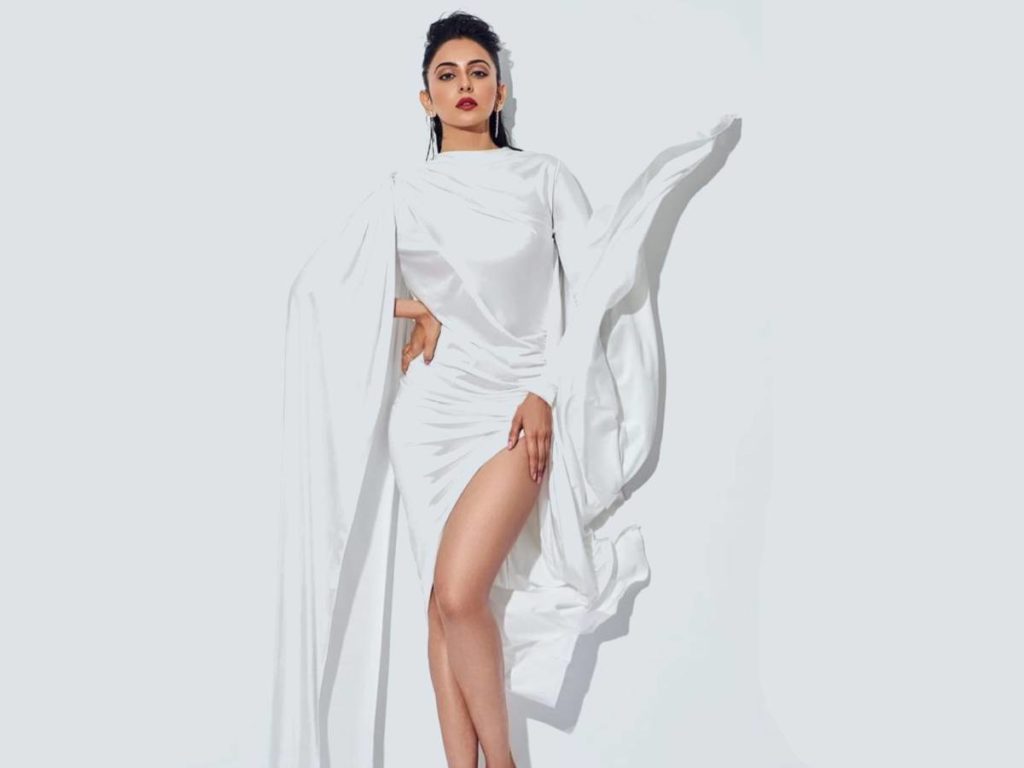 Rakul Preet Singh is already struggling to get new offers as her recent films bombed at the box-office. Adding salt to injury, now reports of her unprofessional behavior are further ruining her career. A Bollywood website reported that she's throwing tantrums.
Reacting strongly to these media reports, Rakul Preet Singh urged the media to be responsible and writer proper news.
It was said that she is refusing to join the shoot of a Tamil film, Ayalaan, featuring Sivakarthikeyan as the heroine. Stating that she cannot join the shoot until the corona crisis completely comes to an end, Rakul allegedly is giving trouble to the producer.
"When will we have responsible journalism? When will media start checking facts. stooping so low just for some extra hits … plz tell me who is starting shoot and where…cos I am dying to work," Rakul responded, reacting to these rumors.
In Telugu, she has Nithin's 'Check' on the sets.