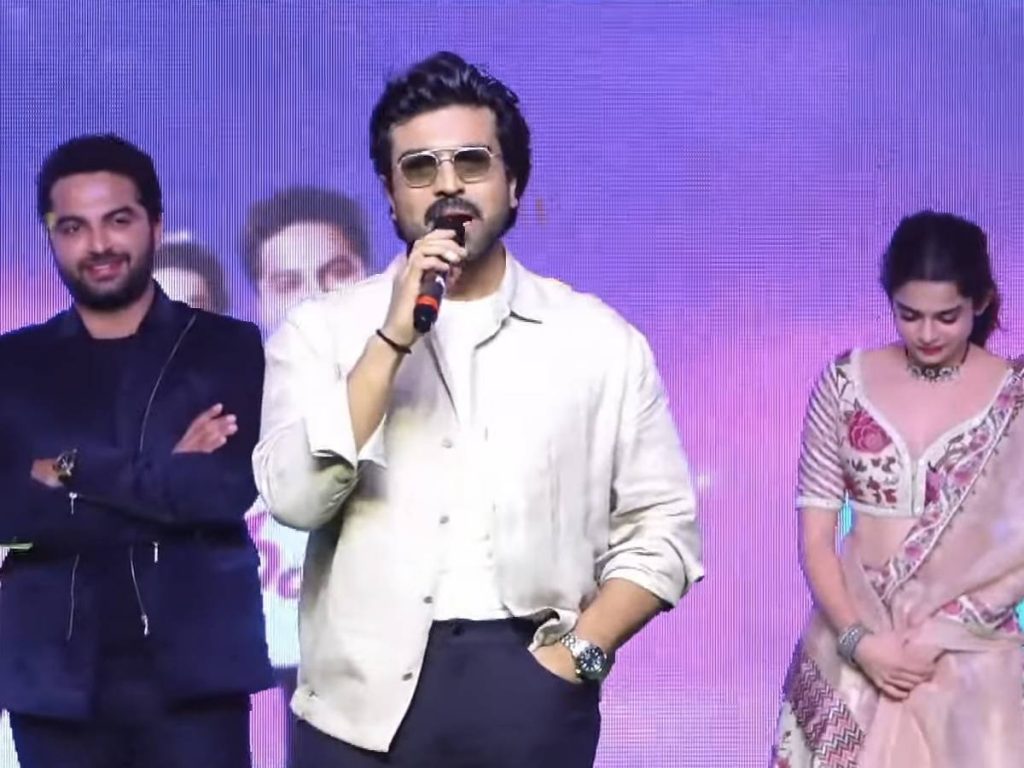 Ram Charan said Vishwak Sen is an actor who keeps his words. He also said he likes the young actor's off-screen personality. Ram Charan was the chief guest for the pre-release event of Vishwak Sen's upcoming release, Ori Devuda. The event was held on Sunday in Rajamundry.
"Iconic superstars are those who get a place in the hearts of people irrespective of hits or flops. Rajinikanth, Chiranjeevi, and Pawan Kalyan are examples. Their personality is the reason why people love them. Vishwak Sen has a unique off-screen personality. I graced as the guest for the Uppena function here. The film became a super hit. I hope 'Ori Devuda' repeats the same magic," Charan said.
Charan also wished the film's executive producer Vamsi Kaka great success. Kaka is his PR team.
He also said he and his wife watch Mithila Palkar's web shows. She is making her Telugu debut in this film.
'Ori Devuda' hits the theaters on October 21st.