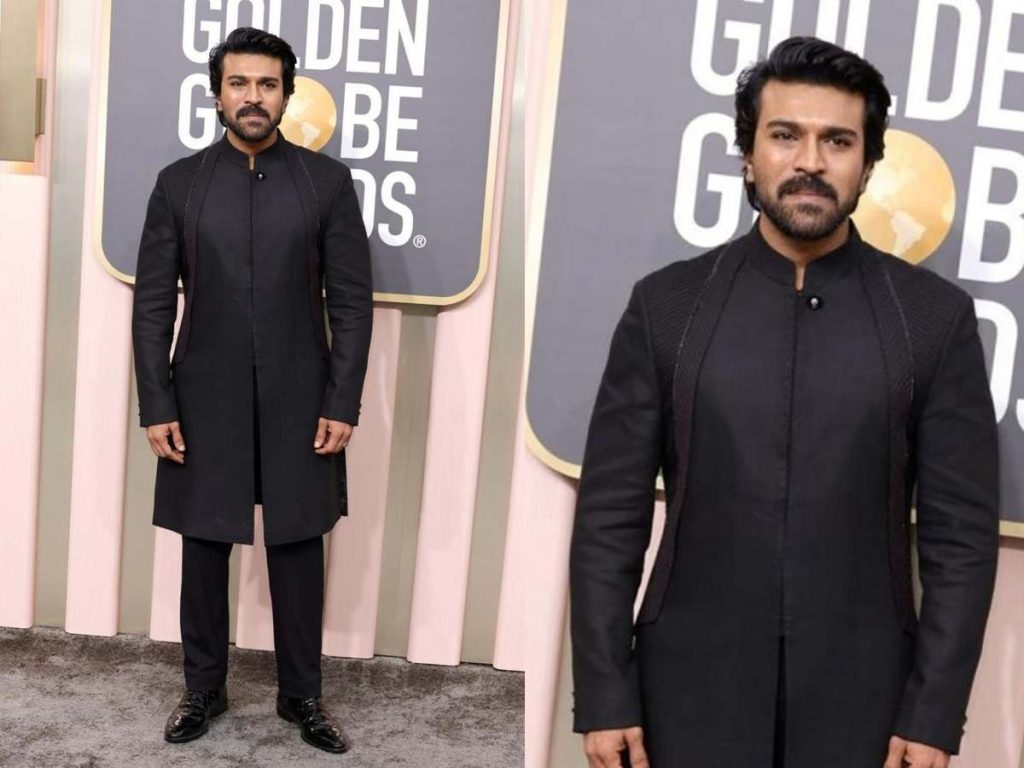 The spotlight has shifted on Rajamouli, his team and Telugu cinema after 'RRR' won Golden Globe award for bet original song. Attendees of the Golden Globes have enjoyed seeing their favourite stars walk the red carpet in their finest attire.
Ram Charan, aka the Mega Powerstar, was spotted wearing an authentic Indian outfit designed by Tarun Tahiliani. The actor helped bring Indian clothing to a global audience. By always dressing in stately yet understated garb, he has managed to keep his place as a fashion icon.
The actor is now among the Best-Dressed nominees for the 2023 Golden Globes. He is the only actor of Indian descent on this list. Ram Charan has always been admired for his refined taste.
The list of A-list Hollywood actors and actresses includes Rihanna, Andrew Garfield, Billy Porter, Jeremy Pope, Percy Hynes, Jenna Ortega, Michelle Yeoh, Michaela Jaé Rodriguez, and Emma D'Arcy.