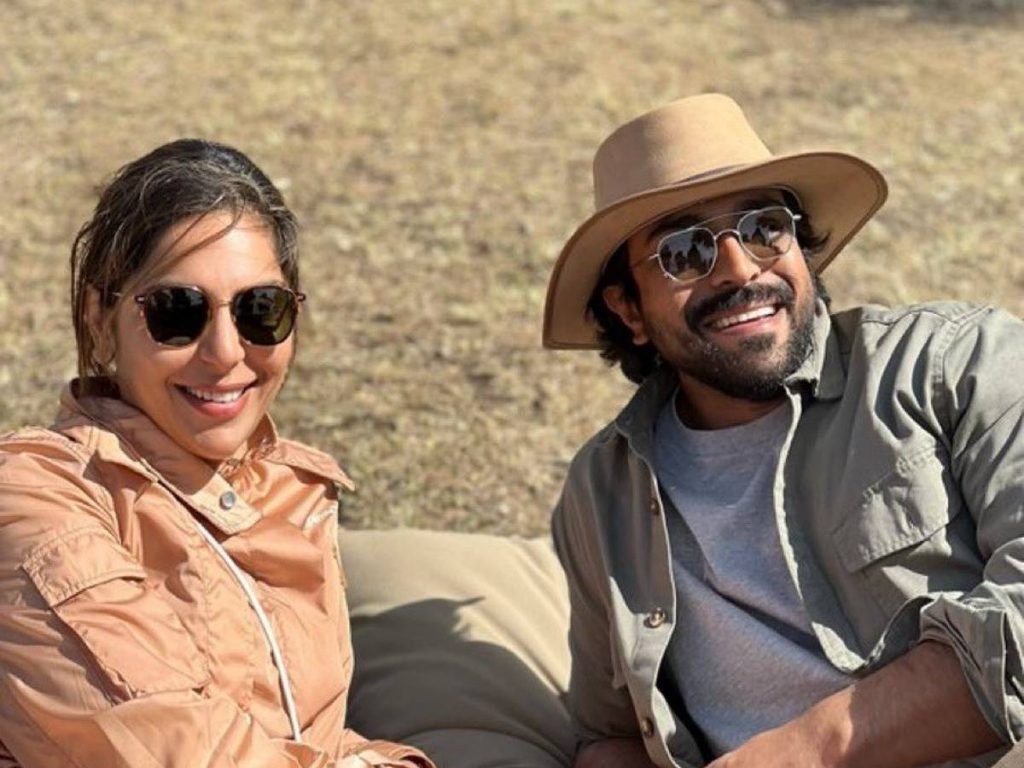 Ram Charan and his wife Upasana travelled to South Africa shortly after wrapping up the "RRR" promotional tour in Japan.
Ram Charan, along with Rajamouli and NTR, went to Japan to promote the film ahead of its Japanese release. While NTR and Rajamouli returned to India last week, Ram Charan and his wife flew to Africa.
They arrived in Hyderabad today. Ram Charan must make a decision about his next film.
Ram Charan is currently filming director Shankar's film (RC15). The film is being delayed because Shankar is also filming 'Indian 2' with Kamal Haasan.