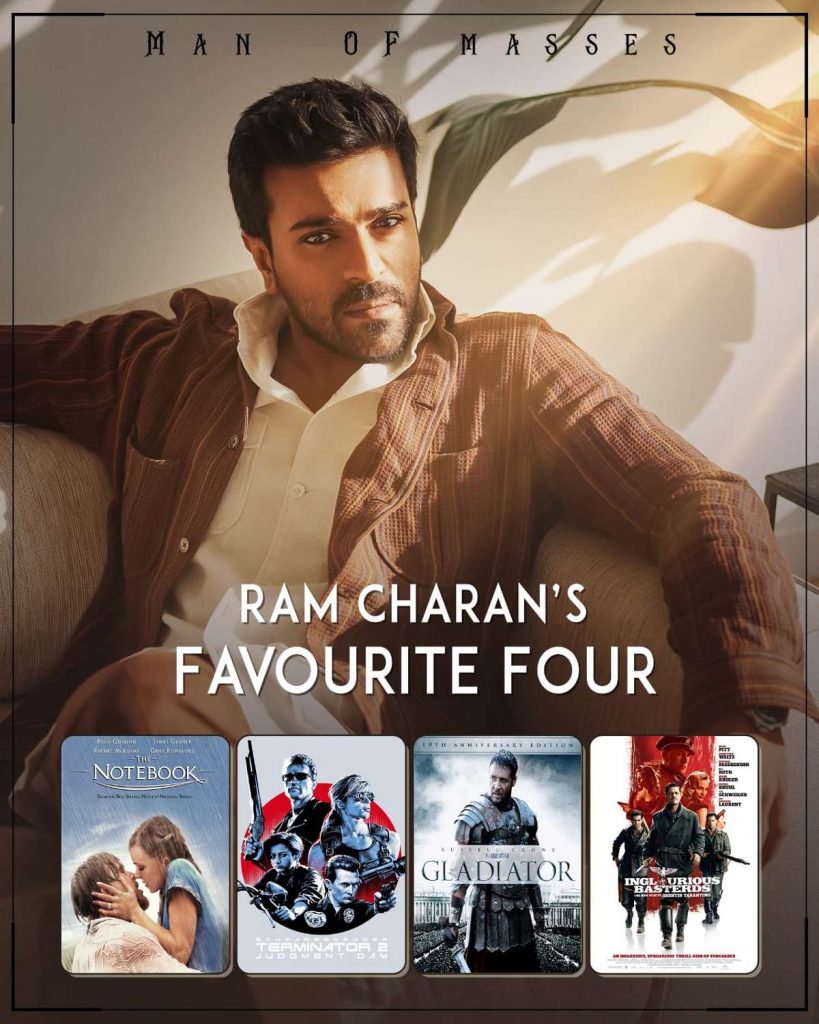 Ram Charan, who is currently promoting "RRR" in the United States, has revealed any details about his first crush. As a teenager, he idolised Julia Roberts and Catherine Zeta-Jones.
He also gushed about his all-time favourite flicks.
"I've seen The Notebook at least fifty times. Another favourite is 'Terminator 2,' which I've seen at least ten times. "Gladiator" and all of Tarantino's films are also on the list, with "Inglorious Basterds" being my personal favourite," he said.
"Daana Veera Soora Karna, Baahubali, and my own Rangasthalam are just a few of the South Indian classics that I hold in the highest regard," Ram Charan said about Indian films.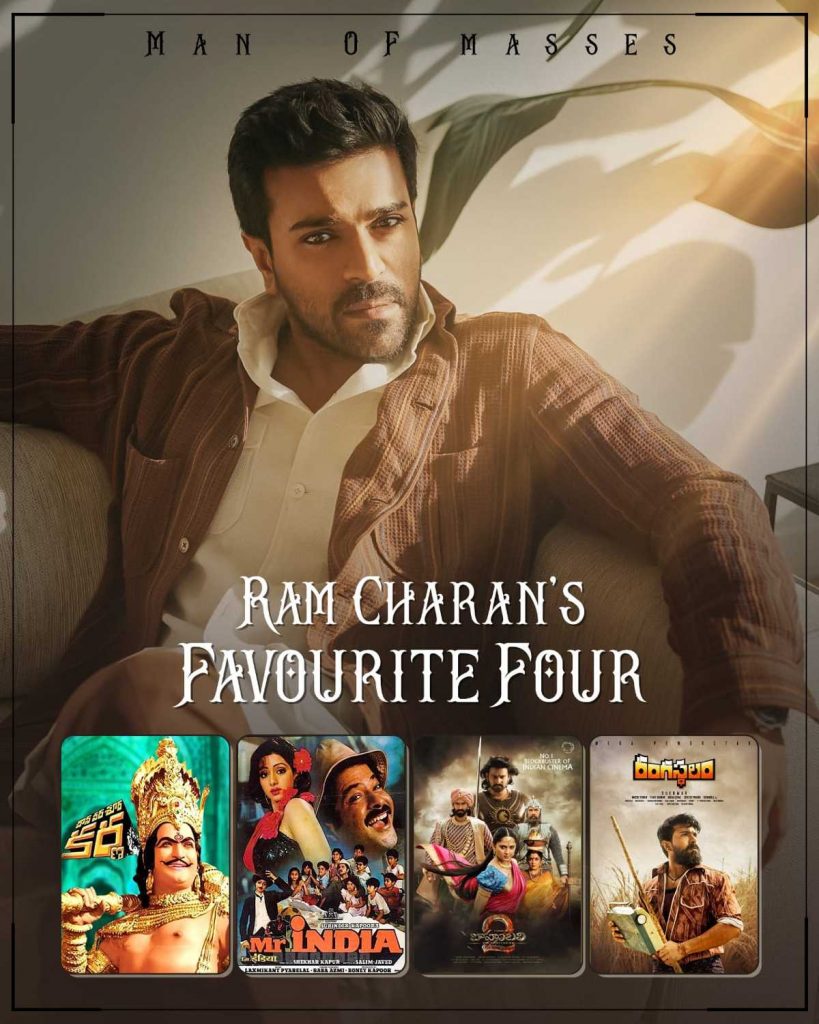 "I also recommend Shekar Kapoor's Mr. India," he added.