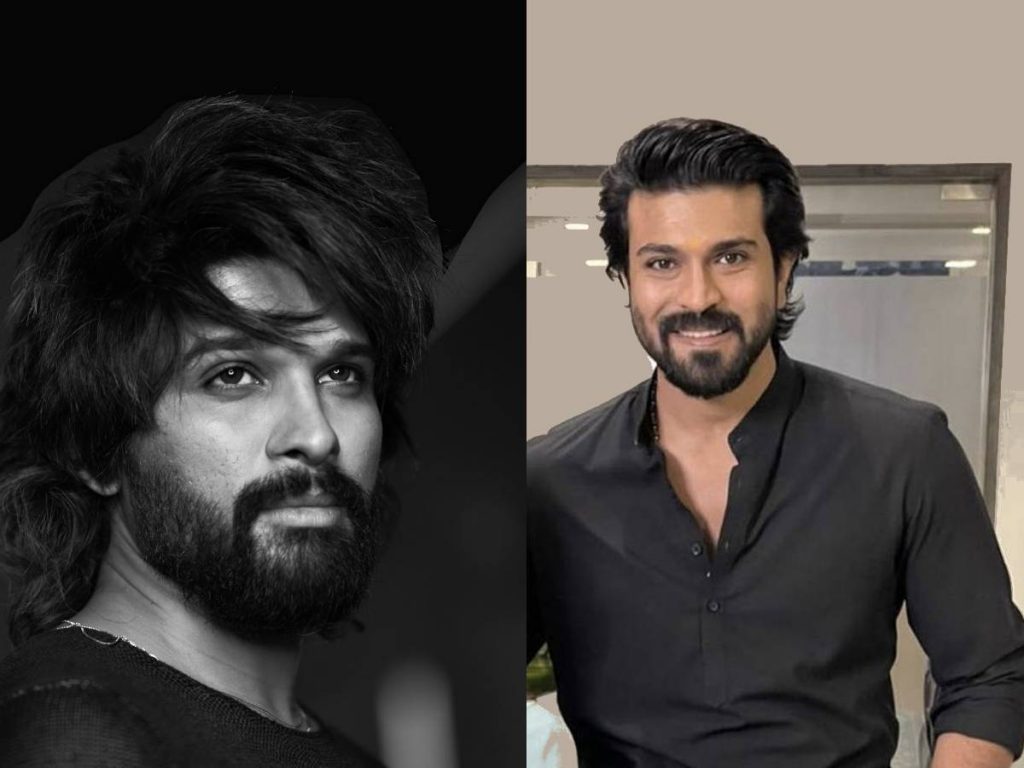 We have seen Ram Charan and NTR's fans fighting online after the release of "RRR" for some time. The quarrel between NTR and Charan's fans was about deciding who gained more national recognition with Rajamouli's film.
But on Monday (August 15), netizens witnessed the ugly online war between the fans of Ram Charan and Allu Arjun.
Ram Charan and Allu Arjun are relatives. However, their fans are fighting with each other as if their favorite stars share enmity. The hashtags these two fans came up with reminding us of the ugly hashtags the fans of Tamil superstars Ajith and Vijay create.
The hashtags are filthy. Some of these hashtags have more than half a million tweets. It is not known what triggered these fans to indulge in such a filthy online war.
While our Telugu top stars are going all out to act with their competitors to prove a point that they all share good friendships, these fans are crossing all their limits.