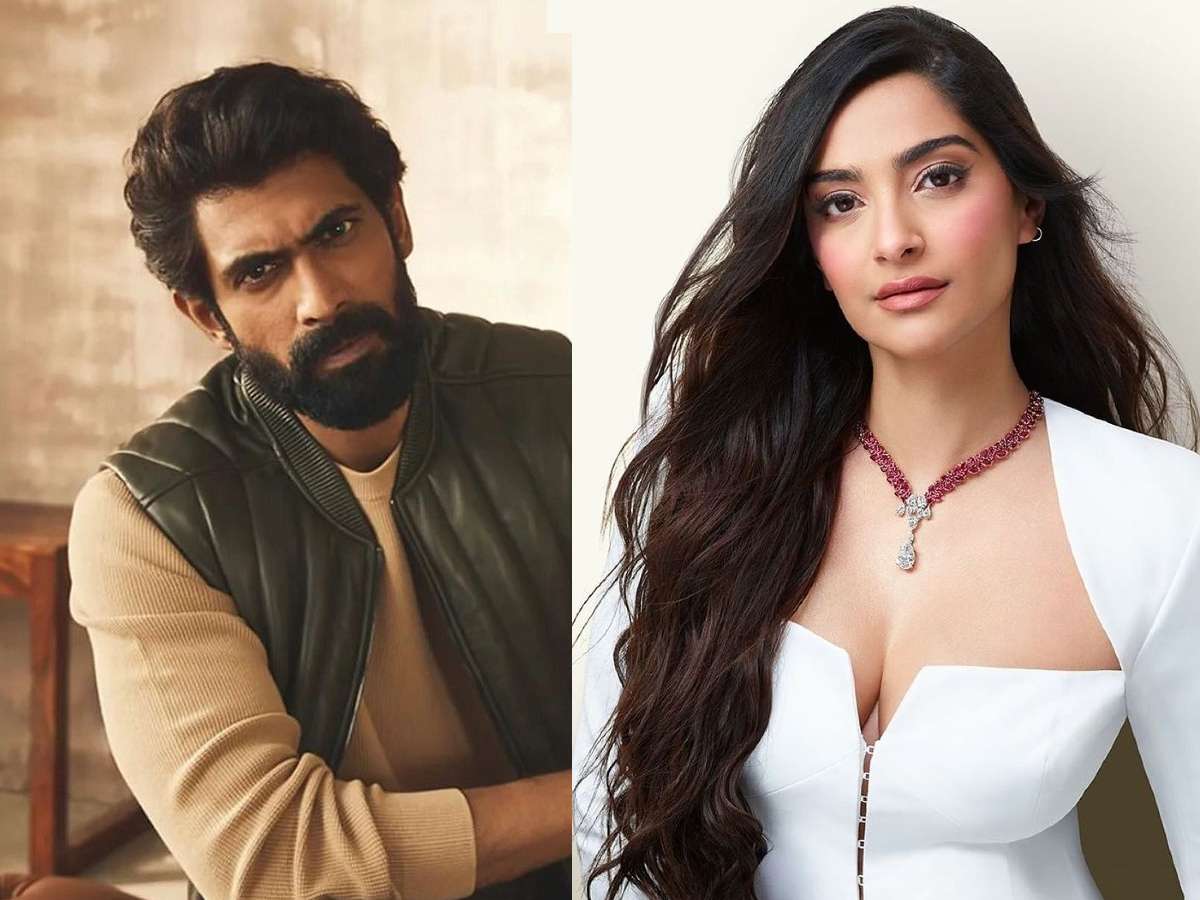 Rana Daggubati recently criticized Bollywood actress Sonam Kapoor while complimenting Malayalam star Dulquer Salmaan. Rana attended Dulquer Salmaan's forthcoming film "King of Kotha" pre-release ceremony in Hyderabad. While recalling an event on a movie set where Dulquer Salmaan was shooting with Bollywood starlet Sonam Kapoor, Rana stated that Dulquer's patience amazed him.
He claimed Sonam Kapoor was on the phone with her spouse in the middle of a scene while her co-star Dulquer Salmaan waited for her to conclude the call for several minutes.
"It wasn't even an emergency call. Her husband was out shopping in London and inquired about something. And Dulquer is standing patiently in the heat. I scolded the producer for allowing Sonam's unprofessional behavior," Rana remarked during the occasion.
Rana rushed to social media after his speech went viral to clarify his statement. He claimed he only made stuff up to extol the virtues and qualities of his friend Dulquer.
"I am genuinely troubled by the negativity that has been aimed at Sonam due to my comments, that are totally untrue and were meant entirely in a light-hearted manner. As friends, we often exchange playful banter, and I deeply regret that my words have been misinterpreted. I take this opportunity to express my heartfelt apologies to Sonam and Dulquer, both of whom I hold in great esteem. I hope this clarification puts an end to any speculation and misunderstanding. Thank you for your understanding," he wrote.