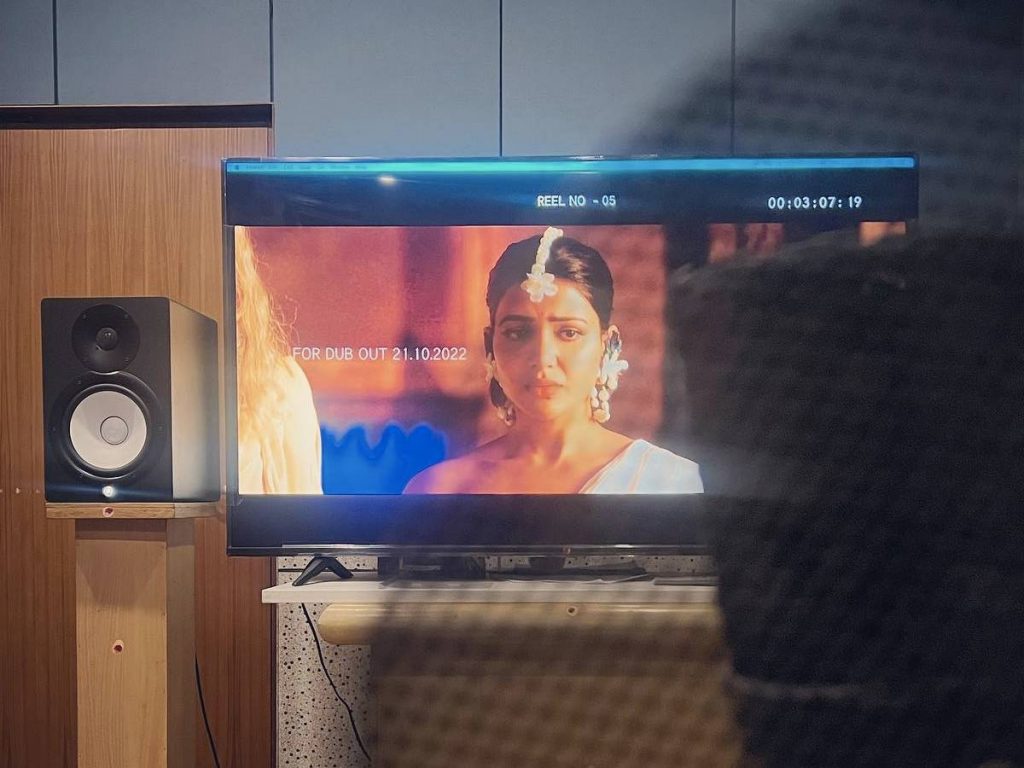 Gunasekhar's magnum opus, 'Shaakuntalam,' has finished production. Samantha, on the other hand, appears to have not completed her dubbing work because she was battling Myositis disease.
She began dubbing her voice for her role now that she had almost recovered from it. Samantha posted a photo of her dubbing work on Instagram.
Samantha has recently stopped using a dubbing artist and started using her own voice in Telugu.
The fantasy drama 'Shaakuntalam' is set to be released next month. Samantha will also be returning to the set of 'Kushi' shortly.