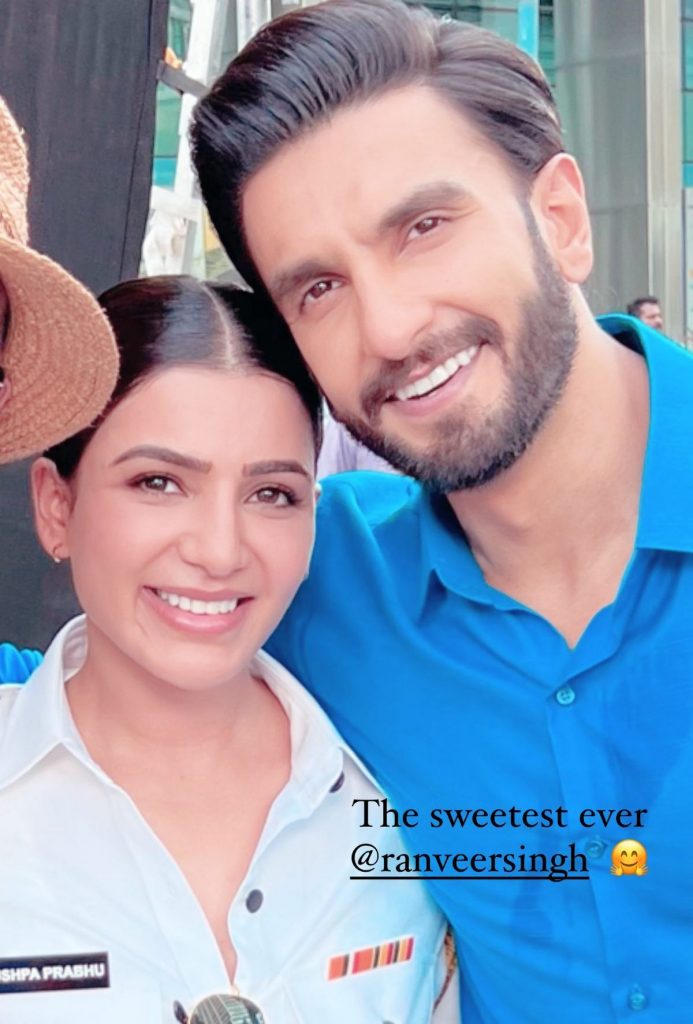 Samantha wrote on her Instagram story that something beautiful was on the horizon. The actress posted a picture of herself with Ranveer Singh. She captioned it 'The sweetest ever'.
We get to see Samantha wearing a uniform with a badge, which read Puspha Prabhu. This is not for a movie, but Ranveer and Samantha will be seen together in a television commercial.
Very soon we will be seeing them in an advertisement. The shooting is going on in Mumbai. Samantha is waiting for her big break in Bollywood.
She is not ready to play the second lead. The actress wants to be the leading lady and is waiting for that opportunity.