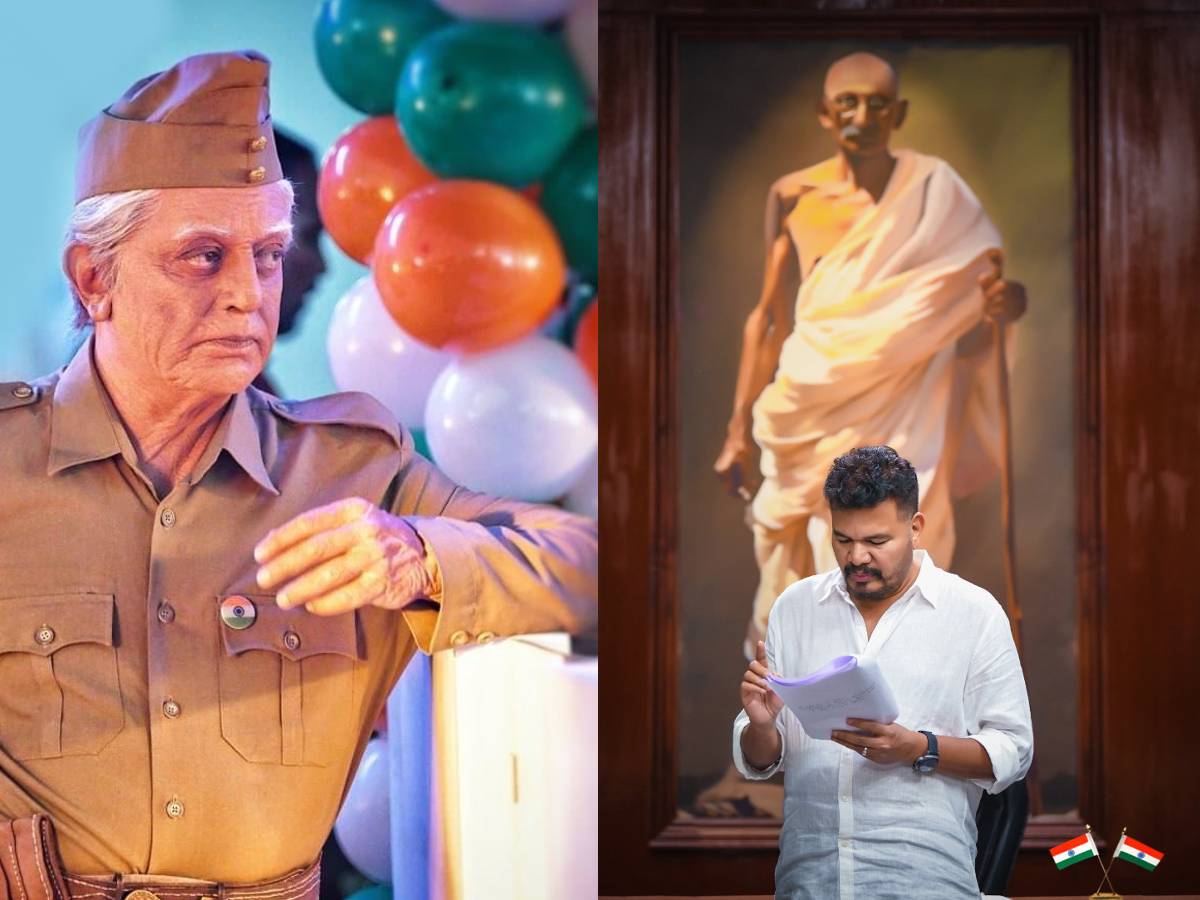 Shankar is now juggling two sets for his two films, "Indian 2" and "Game Changer." He is filming both of these massive films at the same time, going from one set to another after completing a schedule or two.
He is currently filming "Game Changer" in Hyderabad. The lead actor, Ram Charan, is taking part in the filming. Shankar today uploaded a photo of himself working on the sets of "Game Changer" in honor of Independence Day. He can be seen in the photo reading the script paper. Behind him, a long portrait of Mahatma Gandhi hangs on the wall.
Meanwhile, Shankar released a photo of Kamal Haasan as well. Kamal Haasan appears in freedom warrior avatar. This still is from "Indian 2".
"Game Changer" and "Indian 2" are both about Indian administration and governance. So, he chose Independence Day to release these two photos. Both these films are scheduled to hit the screens in 2024.