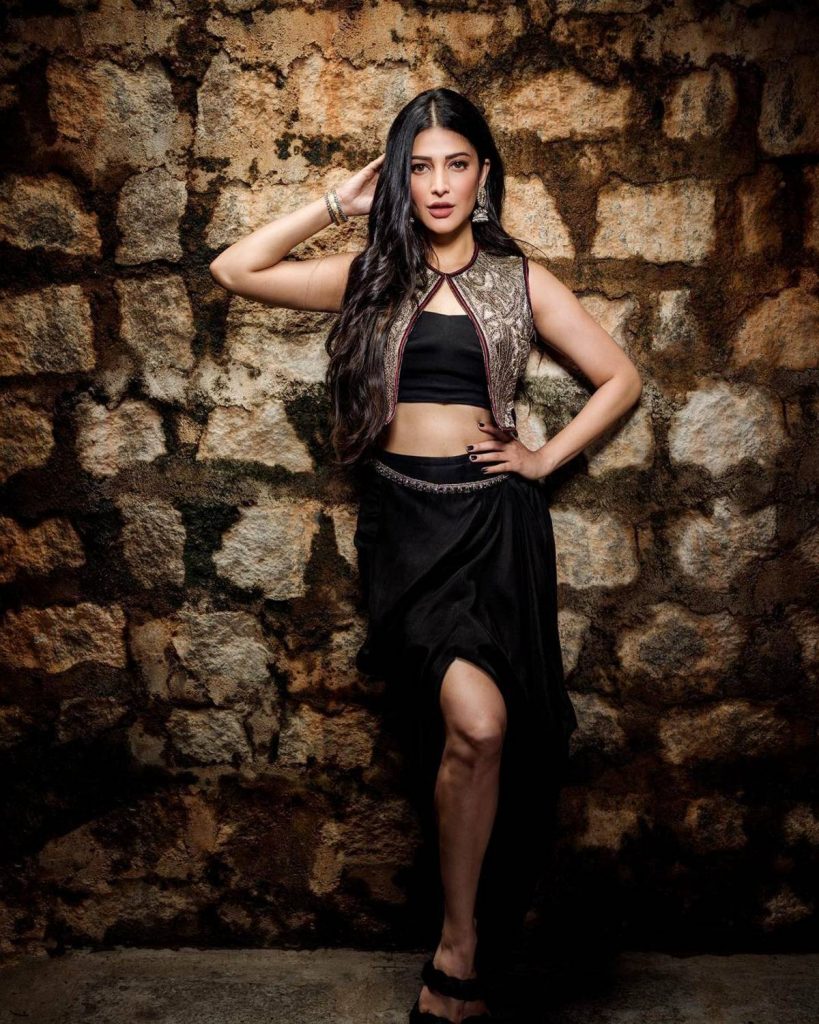 Shruti Haasan has been in the spotlight as of late because two of her major films are about to be released. Starring in both "Veera Simha Reddy" and "Waltair Veerayya" is Shruti Haasan.
She has revealed a personal side as she prepares to promote these films. Shruti denied reports that she and Santanu Hazarika broke up, saying that the relationship had helped her become more peaceful and kinder.
The 36-year-old actress is currently dating Santanu Hazarika, an artist.
Shruti said in an interview that she had finally learned to stop stressing over trivial matters.
They also celebrated Christmas together. She shared a picture, and wrote, "We've had a weird x mas day putting up our black tree on Christmas Day cause we've both been so busy travelling and working and we are so thankful for the life we have … this x mas let's take a second to be truly grateful for the family and friends that took us through the rough and the beautiful days."