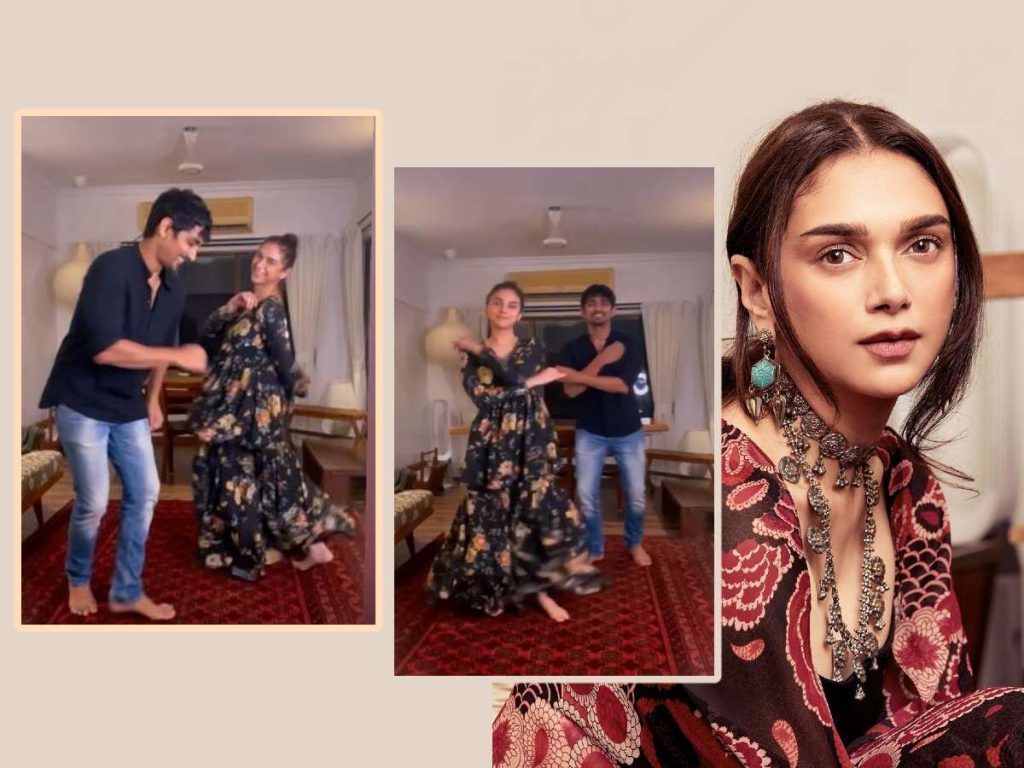 It's no secret that actors Siddharth and Aditi Rao are in a relationship. They are rumoured to be living together. They haven't confirmed or denied their relationship. There have been rumours that they will be married soon.
Lending credence to rumors, she posted an Instagram video reel.
Both Aditi and Siddharth can be seen dancing to a wedding song in the video. Their chemistry is palpable. "Dance monkeys – The Reel deal," she captioned the video reel.
The song they danced to was from the Tamil film "Enemy." The song "Tum Tum" featured Vishal and Mirnalini Ravi.