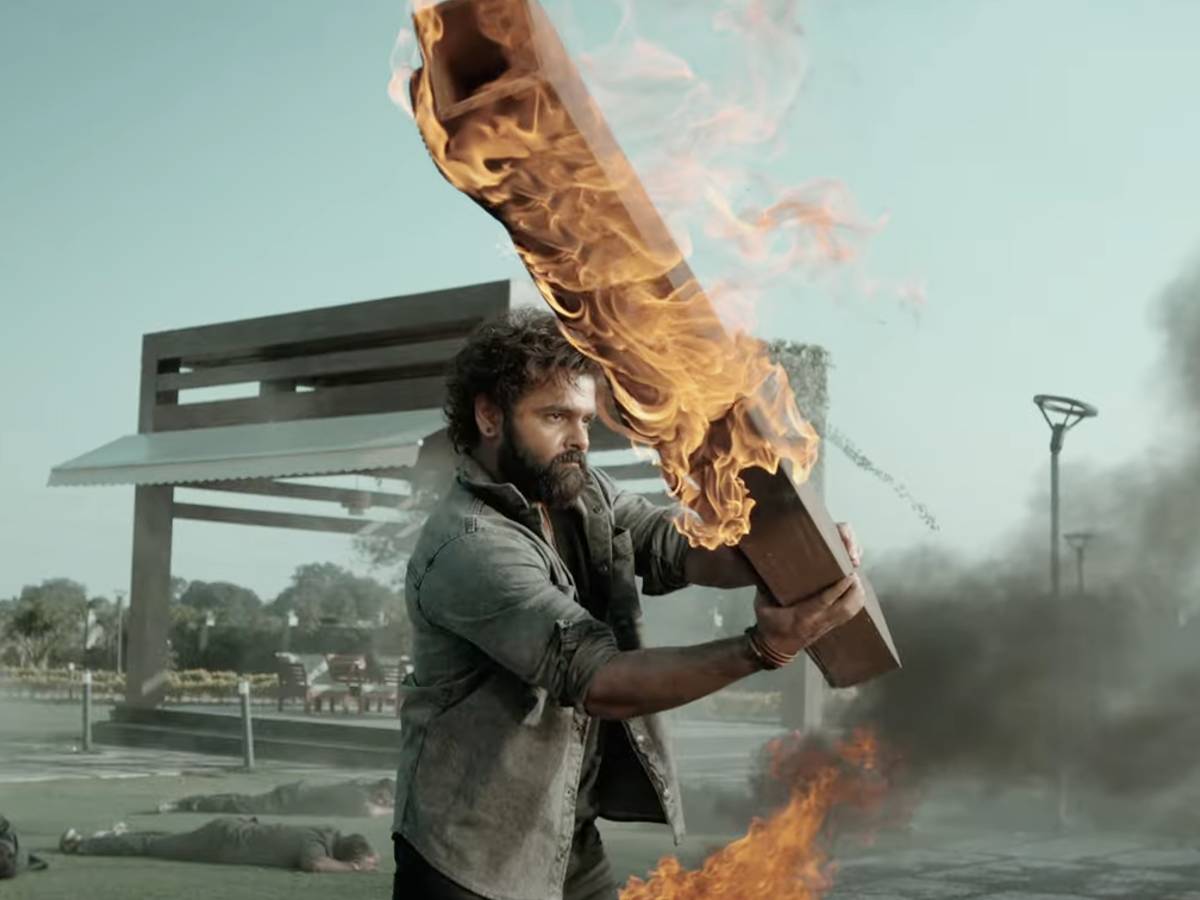 "Skanda" had previously released songs, teasers, and trailers. To generate even more hype, the producers held a massive event in Karimnagar on Monday (September 25, 2023).
The event was attended by Ram Pothineni, Saiee Manjrekar, Srikanth, director Boyapati, producer Srinivasa Chitturi, and Prince. According to Ram Pothineni, the film is more than just an action movie; it also has family elements that will appeal to everyone.
According to director Boyapati, the output is fantastic, and the film is a solid one that everyone will enjoy.
At the same time, the producers unveiled the brand new (release) trailer. It is a feast for the masses. There appear to be sly political dialogues as well. Ram comes in two shades of the character. He also introduces himself as the chief minister's future son-in-law.
The action stunts are enormous. "Skanda" will release in the theaters on Sep 28, 2023.