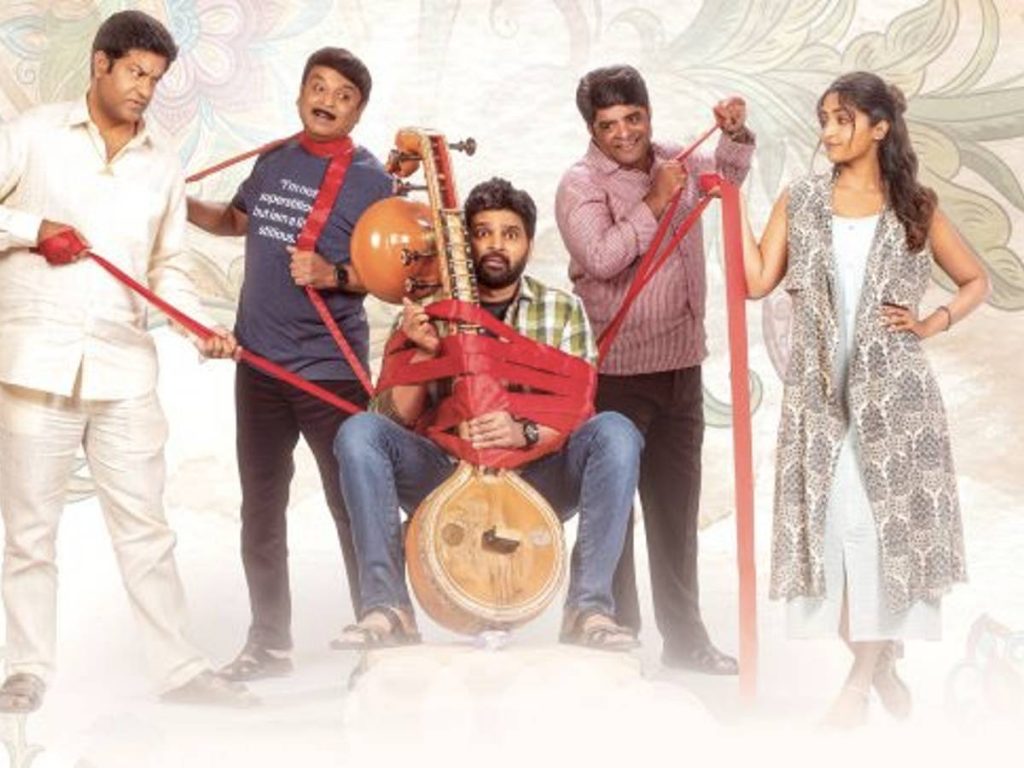 Sree Vishnu recently went through a difficult period. None of his recent films have performed well at the box office. He is currently working on a family-friendly entertainer. His next film is titled "Samajavaragamana," and the first look was released on Valentine's Day.
The film is directed by Ram Abbaraju of 'Vivaha Bhojanambu' fame and stars Reba Monica John as the female lead.
Razesh Danda is producing the film through Hasya Movies in collaboration with AK Entertainments, and Anil Sunkara is presenting it.
Sree Vishnu, who is seen holding a Veena in his hand in the first look poster, is tied along with the musical instrument by Vennela Kishore, Naresh, Sreekanth Iyengar, and Reba Monica John. They appear to be preventing him from playing the musical instrument. The music is composed by Gopi Sundar.