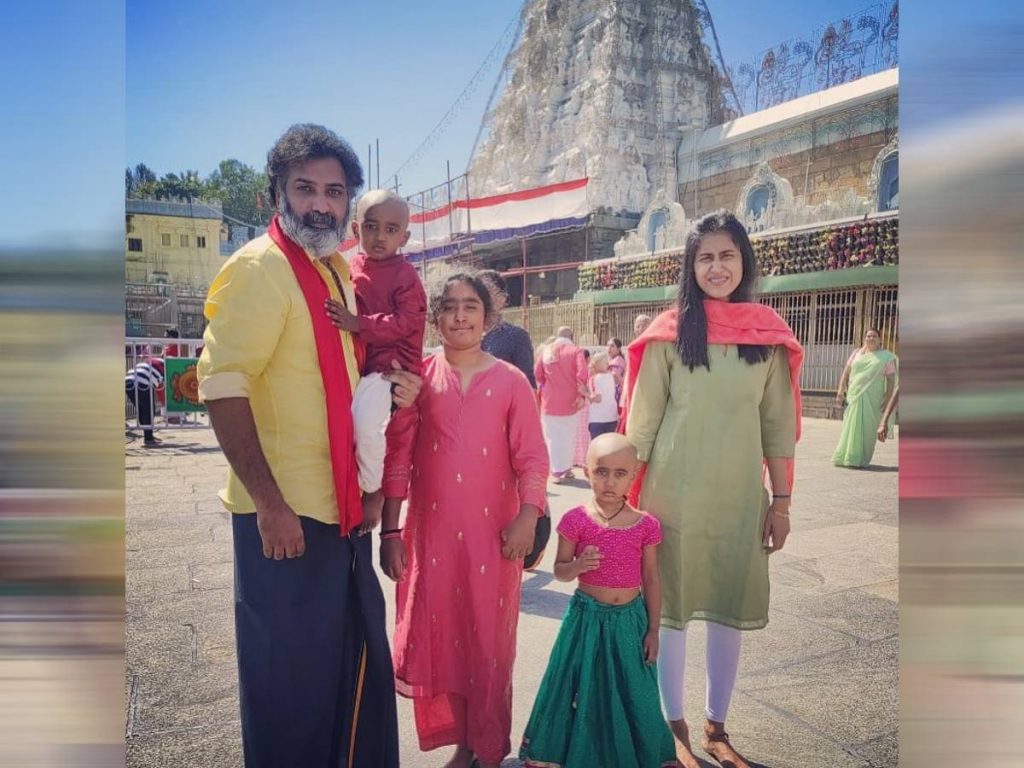 Everyone was saddened by the untimely death of actor Taraka Ratna. His wife and children have yet to recover from the shock.
Alekhya Reddy, his wife, is mourning his death and remembering him by posting family photos on Instagram. She has now shared a photo from their most recent Tirumala temple visit.
" It breaks my heart to believe this was our last picture, last trip… wish this is all a dream , n wake up to ur voice callin me " amma bangaru"," she wrote.
Comments poured in, pleading with her to be brave. Many people expressed their sympathy and sent teary emojis to her.
He married Alekhya Reddy a few years ago. She is the niece of Vijaya Sai Reddy, a politician. Taraka Ratna died of a heart attack recently at the age of 39.