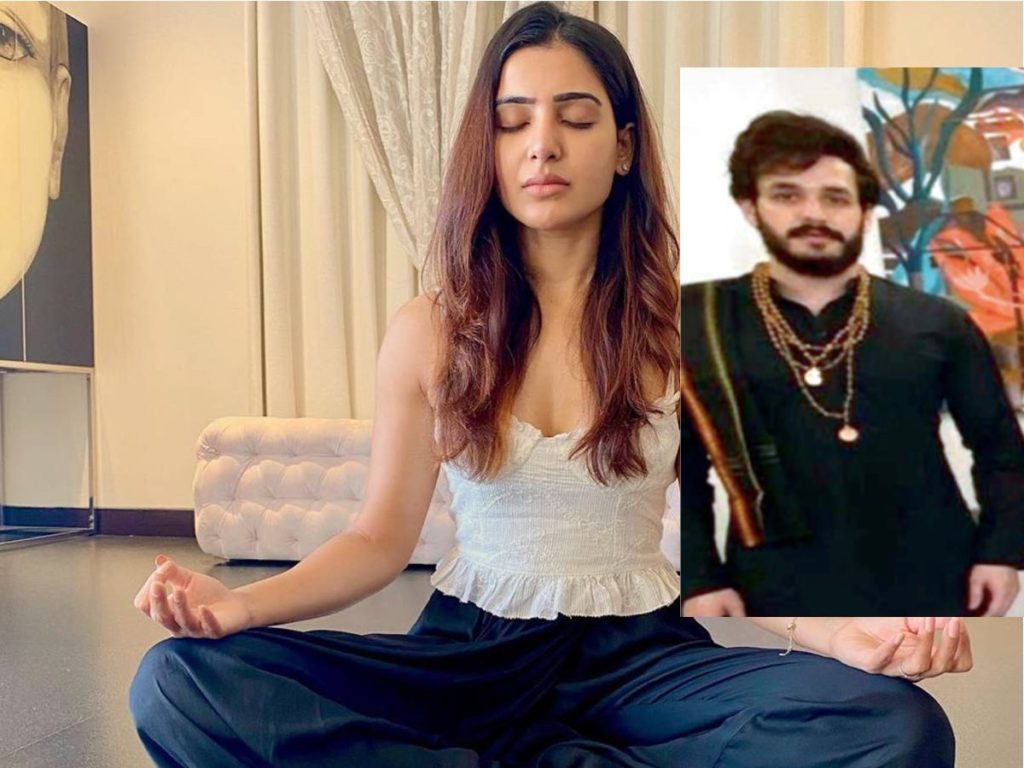 The other day, Samantha announced that she's undertaking a 48-day Isha Kriya journey, a meditation program. She has turned to spirituality to seek inner peace. Now, her maridi (brother-in-law) is also exploring his spiritual side.
To stay focused on his work and seek some devotional help to get his career on the right track, Akhil Akkineni has taken up Ayyappa Deeksha. He was spotted wearing the black dress and the malas, a traditional attire worn by the Ayyappa devotees.
Akhil Akkineni is currently acting in 'Most Eligible Bachelor' but the film's shooting has been stalled due to coronavirus pandemic. His three other films – 'Akhil', 'Hello', and 'Mr. Majnu' bombed at the box-office. He is now praying to the gods for success, it seems.