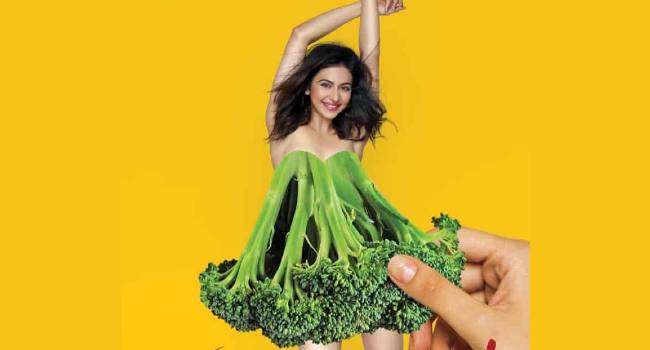 Rakul has turned into a vegan (a vegetarian who also doesn't take dairy products and eggs). She is now promoting it on social media on the occasion of World Environment Day today.
The actress shared this photograph in which a Broccoli covers her assets. She looked as if she were wearing no clothes but covering her body parts with this vegetable. She posted a message on social media, "Try Vegan, It'll grow on you." This #WorldEnvironmentDay join @PetaIndia and me in saving animals and the planet by eating vegan (sic)."
Rakul Preet Singh is currently acting in Nithin's 'Check'. Her career is going downwards in Tollywood. She is known as a fitness freak.