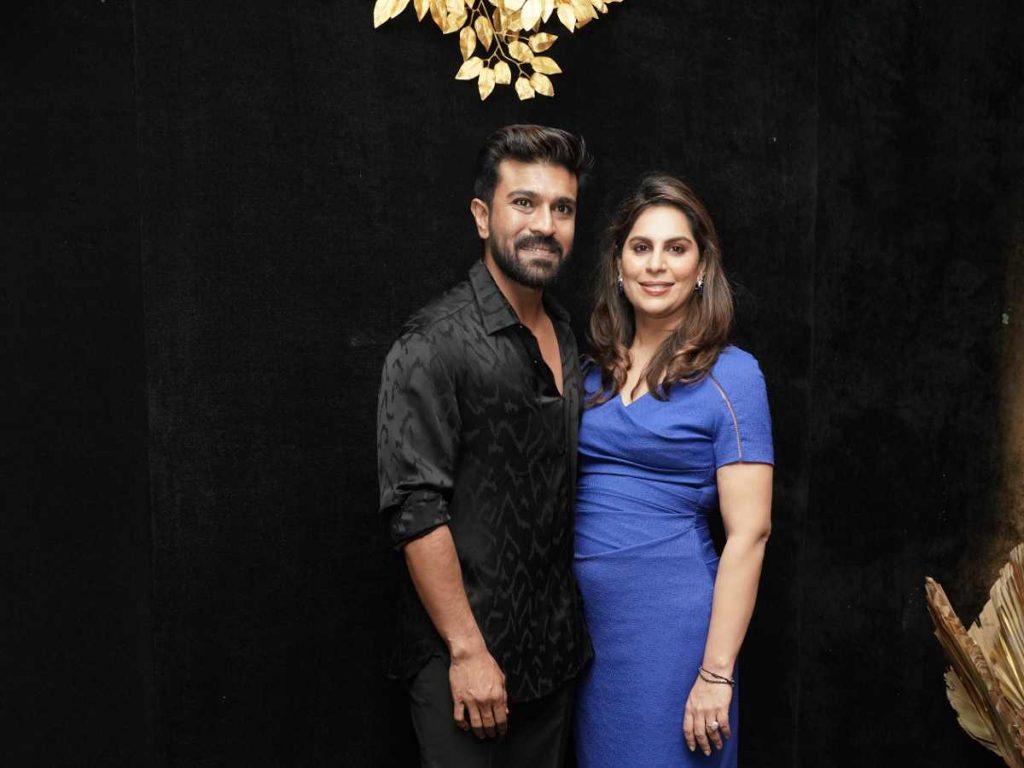 Ram Charan and Upasana, Tollywood's adorable couple, are expecting their first child. They tied the knot ten years ago. So when they announced they were pregnant late last year, their family and fans rejoiced.
Some have expressed doubts that they are expecting their child through surrogacy because Upasana did not flaunt her baby bump while in the United States for the Oscar campaign with her husband Ram Charan.
All rumours and doubts have been put to rest after Upasana proudly flaunted her baby bump in a blue outfit while attending her husband Ram Charan's birthday party. The photographers couldn't stop taking pictures of her as she displayed her pregnancy in this dress.
Ram Charan and Upasana are having a good time right now. Ram Charan even stated that the baby brought him luck and established him as a global celebrity.