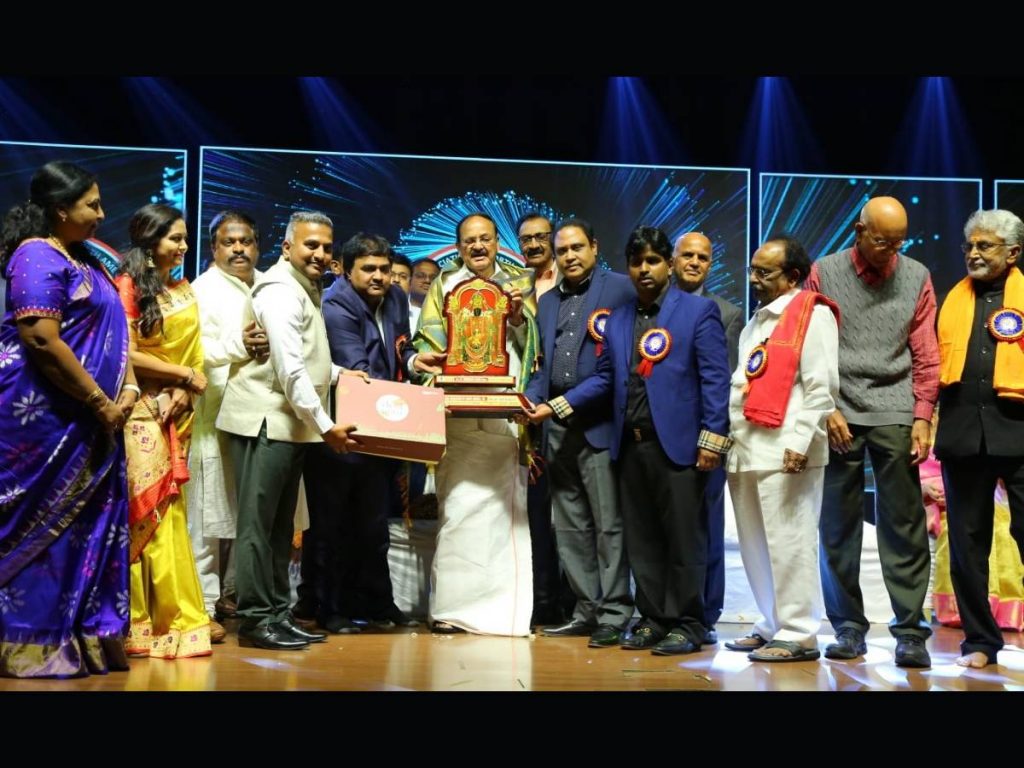 TANA, or the Telugu Association of North America, is one of the largest NRI organisations in the United States, catering specifically to Telugu states. TANA's massive biennial event will take place next year in Philadelphia. Before Philadelphia's convention, the organisation is hosting a number of events in India.
TANA Kalaradhana, held on December 16th at Shilpa Kala Vedika in Hyderabad, is one such event. Artists who have made a big difference in the Telugu film industry were honoured at the event.
This programme featured celebrities such as Krishnaveni, Kota Srinivasa Rao, Murali Mohan, Giribabu, Sushila, writer Paruchuri Gopalakrishna, director Kodandarami Reddy, singer Sunitha, former MP Yarlagadla Lakshmiprasad, and others.
Sri Muppavarapu Venkaiah Naidu, former Vice President of India, was the program's main guest.He praised TANA's efforts to spread Telugu culture to younger generations.
He told the crowd not to forget their roots, especially their motherland and mother tongue, because they were important parts of their cultural heritage.
He praised TANA's initiatives, such as "Pathasala," and stressed the importance of learning the mother tongue, citing former Supreme Court Chief Justice NV Ramana, who completed his education in Telugu.
On this occasion, the NRI newspaper "Telugu Times," which has been serving Telugu NRIs in America for over 20 years, launched a YouTube channel.
The event organisers also honoured Mr Suresh Reddy of the Skandhanshi group.Several TANA office bearers and leaders attended the event, including Anjaiah Chowdary Lavu, Ravi Potluri, Sunil Pantra, and Sashikant Vallepalli.