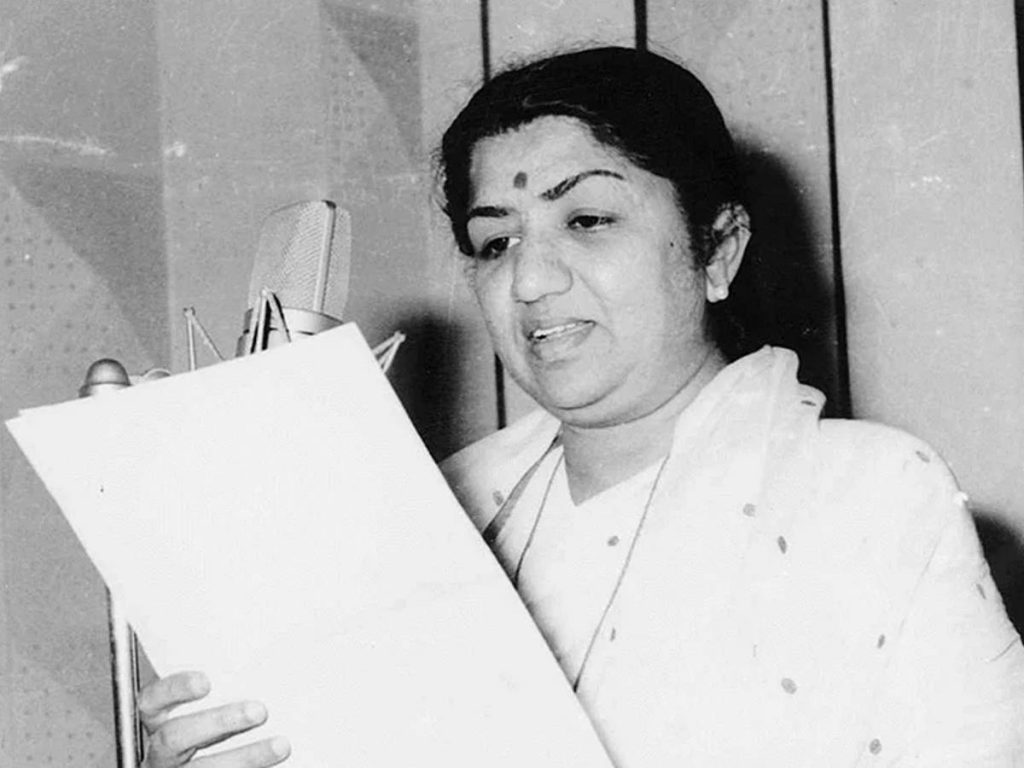 Lata Mangeshkar, India's Nightingale, whose melodious voice enthralled generations of Indians is a colossus figure in Indian music. She left us, but her songs live on. She will remain forever in our hearts and our home with thousands of songs she crooned.
Nearly ninety percent of her career belongs to Bollywood, but Lataji also blessed the Telugu film music world with a rendition of two songs. She sang just two songs, but they continued to be a favorite for music lovers.
Her first Telugu song was "Niddura Pora Thammuda". Music director Susarla Dakshinamurthy had roped her in Lata to song this soothing tune for the film, Santhanam, released in 1955. It was a lullaby shot on child actors.
It took another three decades for her to sing another Telugu film. "Tella Cheeraku Takadhimi" was her second and last Telugu song. Composed by Maestro Ilayaraja, the song was a romantic duet filmed on Nagarjuna and Sridevi. She sang along with legendary SP Balasubramaniam.
The song is a favorite number for many Telugu film lovers. Lata Mangeshkar sang a couple of Tamil songs as well. The most famous "Valaiyosai" (Sathyaa), filmed on Kamal Haasan and Amala Akkineni.