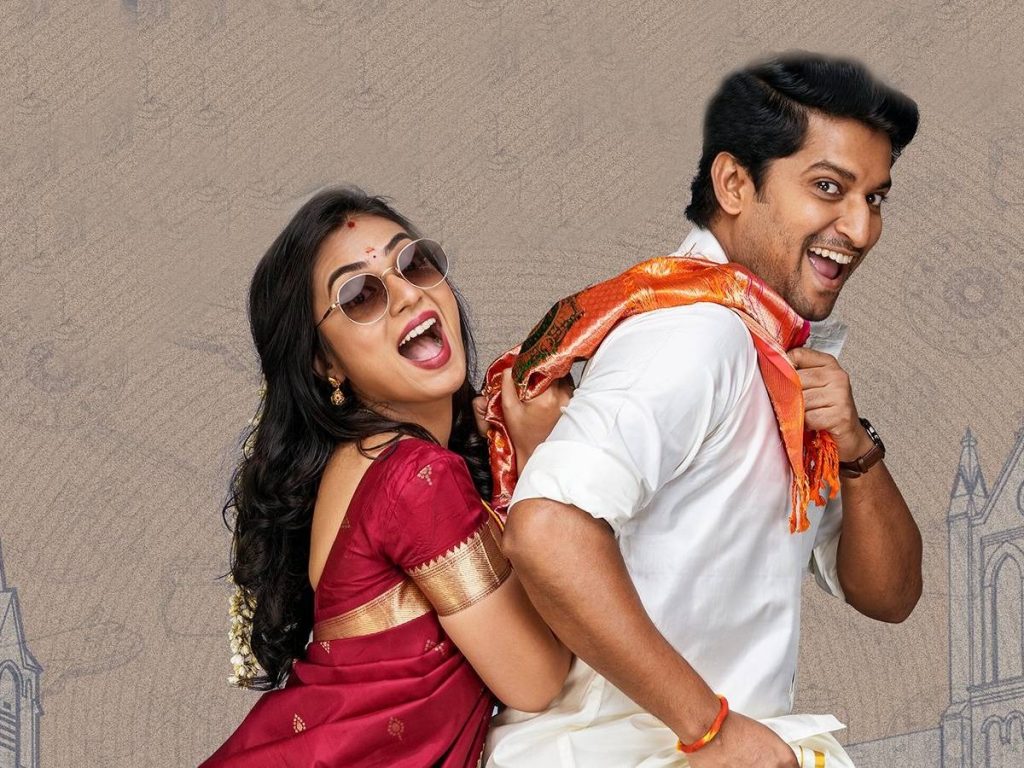 What's it about?
Sundar (Nani) and Leela Thomas (Nazriya) are school friends. Since childhood, Sundar is obsessed with the idea of visiting the USA, while Leela Thomas craves to be recognized. Sundar becomes a software engineer, and she a photographer.
Leela and Sundar eventually fall in love, and they want to get married on an island in the USA. Their plans don't work out. While returning to India from the US trip, they come up with a plan to get approval from their parents for their interfaith marriage. She lies to her parents that she's pregnant with Sundar's child, and he tells his parents that he has an infertility issue.
Will Leela and Sundar's plan go smoothly? Or do more complications arise?
Analysis
"Ante Sundaraniki…" is a double-meaning phrase in Telugu that implies a person has a sexual problem (impotency or premature ejaculation). Starting as a regular romantic comedy, Nani starrer "Ante Sundariniki" slowly reveals the main theme of fertility and exposes how parents/society behave differently to the same problem for a woman and a man. The title is cheeky, but the film offers more than just laughs and clichés.
Directed by Vivek Athreya of 'Brochevarevarura' fame, the film begins in his trademark style – twists and turns with comic episodes. But the first half of the film has many, many issues. First and foremost, the first half of the film is riddled with absurd situations.
Sundar and Leela's backstories and childhood episodes occupy the runtime of nearly one hour. Furthermore, the director doesn't use a straight narrative for a simple situation as well. A character in the film asks Nani why he tells every mundane incident of his life in a reverse way. We feel the same!
It also sounds silly that a Brahmin family of the current generation opposes the idea of flying over the seas. Naresh's scenes and his rituals reflect the 80's era.
However, the humor continues to flow throughout. And, everything makes sense in the second half. The drama is more convincing, and the emotions work better in the latter part.
How one lie leads to another lie and messes up delicate family relations is dealt appealingly in the second half, which is the film's strength. A simple love story turns into an emotional drama.
Nani is at home in the comedy. It's his forte. His effortless act generates laughs. In her maiden Telugu debut, Malayalam actress Nazriya leaves an impression. Senior actor Naresh gets another notable role. Rohini and Nadiya show their mettle. Azhagam Perumal as Nazriya's father is impressive.
The cinematography and editing are neat. Director Vivek Athreya shows his mark in screenplay writing.
Bottom-line: 'Ante Sundaraniki' offers good laughs and a satisfying final act despite the meandering initial sequences. The unrealistic situations and childhood episodes initially put us off. But the actors and the emotional scenes in the later part make a difference.
Rating: 2.75/5
By: Jalapathy Gudelli
Film: Ante Sundaraniki
Cast: Nani, Nazriya, Naresh, Rohini, Nadiya, Rahul Ramakrishna, and others
Music: Vivek Sagar
Cinematography: Niketh Bommi
Editor: Raviteja Girijala
Producers: Naveen Yerneni, Ravi Shankar Yalamanchili
Written and Directed by: Vivek Athreya
Release Date: June 10, 2022