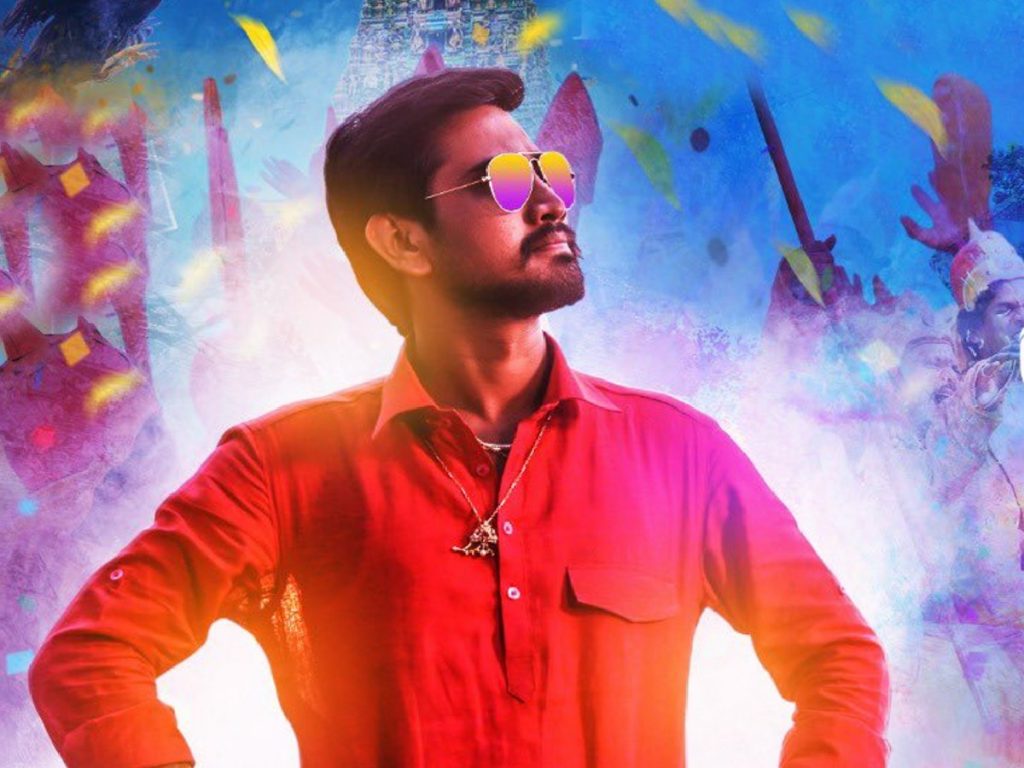 What's it about?
Raju (Raj Tarun) hails from Bhimavaram. On his death bed, his grandfather tells him to enjoy life before it gets too late. He inherits huge money and wealth and spends like anything. His life takes a turn due to one incident, and he lands in Hyderabad as a security guard, where he impresses the software processional Shruti (Kashish Khan). What made him shun the comfortable life in his village and do a security guard's job in Hyderabad?
Analysis
Maverick filmmaker Ram Gopal Varma once said all his hits are accidental, and flops are unintentional. Whenever I watch utterly bad films produced by so-called 'high-profile' producers, I always get doubts about their abilities in selecting a script. How did Annapurna Studios green light 'Anubhavinchu Raja', this Friday's release? The story is jaded, the ideas are outdated, and the direction is clumsy.
The so-called 'entertainer' neither generates laughs nor engages us in any manner. In the second half of the film, the character played by Ajay says, "The time has come to give a finishing touch." But we wish the director had finished the film even before that stage. The narrative is such boring.
It is like watching two films on one ticket. The first half is all about a love story between a security guard and a software professional in Hyderabad. The other half devotes to the flashback story set in Bhimavaram. Neither of them warrants us to talk about. The so-called twist in the story is clichéd. It has been used in many films before.
Young actor Raj Tarun has been going through a lean phase. He has not done anything new either. Newcomer Kashish Khan gets a dumb role. Ajay as a Bhimavaram's guy is okay.
It is surprising to see Gopi Sundar rendering boring tracks. Director Srinu Gavireddy, who earlier directed 'Seethamma Andalu Ramayya Sitralu', has once again disappointed.
Bottom-line: 'Anubhavinchu Raja' is utterly boring. From story to direction, everything in this film reeks of mediocrity. 
Rating: 1.5/5
Jalapathy Gudelli
Film: Anubhavinchu Raja
Cast: Raj Tarun, Kashish Khan, Aadukalam Naren, Ariyana 
Music: Gopi Sundar
Cinematographer: Nagesh Banell
Editor: Chota K Prasad
Producer: Supriya Yarlagadda
Written and Direction: Sreenu Gavireddy 
Release Date: November 25, 2021