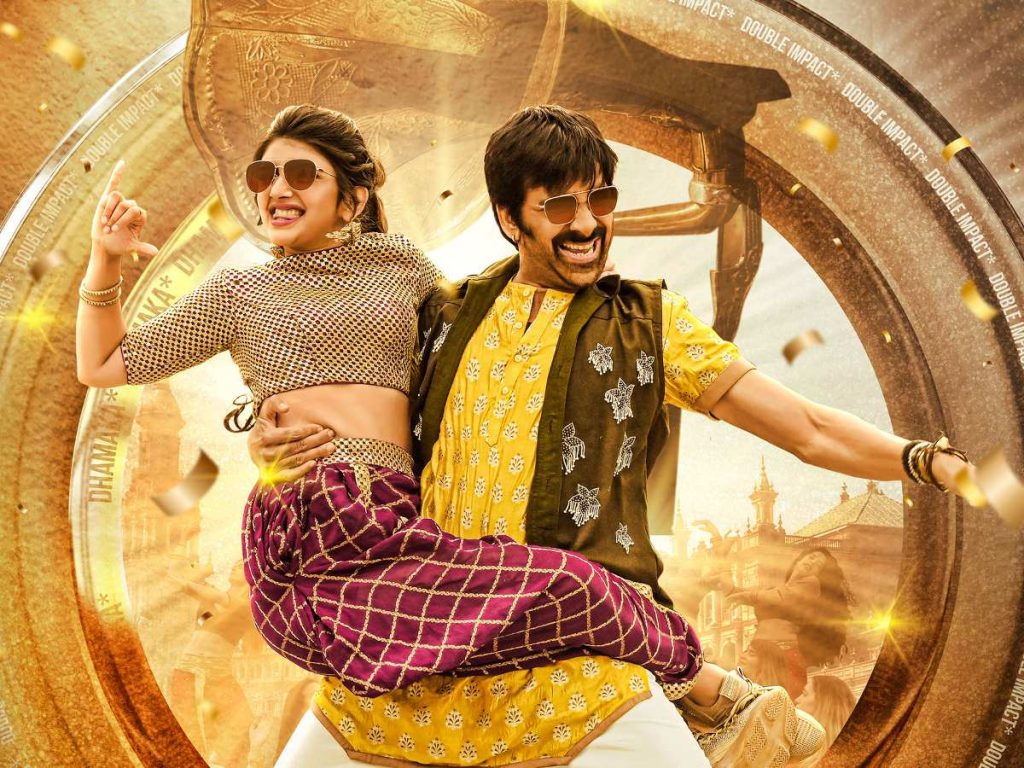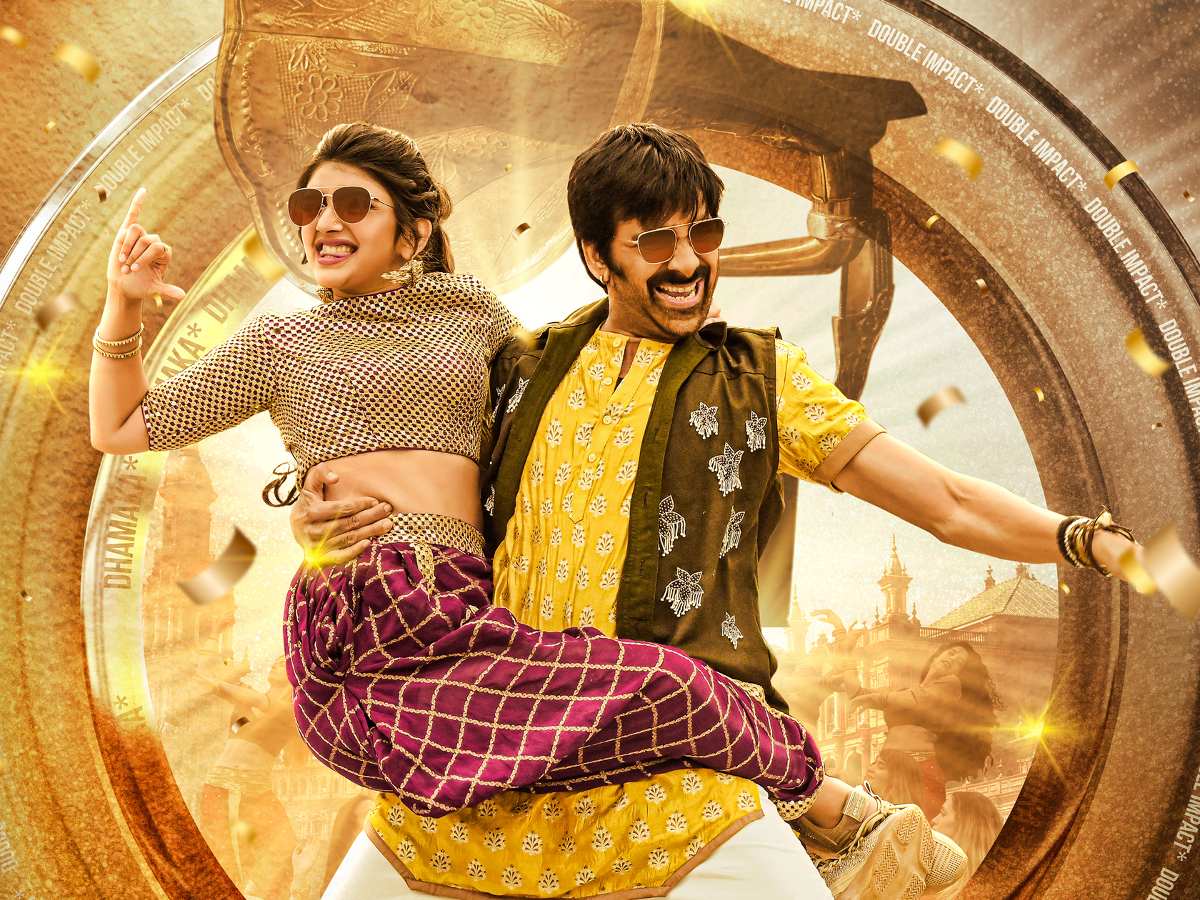 What's it about?
Anand (Ravi Teja) is expected to become the new CEO of People Mart, a company owned by his father Chakravarthy (Sachin Khedekar). While Chakravarthy is being treated for a terminal illness, JP (Jayaram), a corporate mafia figure, offers to take over the company by any means necessary. Anand and his father decide to seek the assistance of Swamy (Ravi Teja), who resembles Anand, in dealing with JP.
What is Swamy's relationship to Anand? Is Swamy standing in for Anand? Is there going to be another twist?
Analysis
The makers of 'Dhamaka' during their promotions said the film will be like another version of Chiranjeevi starrer "Rowdy Alludu", a 1991 mass entertainer. In 'Rowdy Alludu,' an industrialist's devious enemies murder him and replace him with his doppelgänger Johnny, an auto driver.
'Dhamaka' begins like a 'Rowdy Alludu' but ends up being a different version of 'Ala Vaikunthapurramloo'. Hence, the film's plot and structure create a sense of familiar. The major twist that occurs right at the interval bang is fine but it all comes down to Ravi Teja's charisma and brand of entertainment than the script.
Comedic writing is Bezawada Prasanna Kumar's forte, while comedy performance is Ravi Teja's. It makes sense that the film succeeds only in this respect. A lot of laughs can be had in the beginning with Ravi Teja and Sreeleela. Ravi Teja is the film's spark plug, driving the action forward with his sharp wit and timing. One of the best comedy scenes in the film is the spoof of 'Indra' movie.
Even the most charismatic hero will not be able to save a movie with a formulaic plot and a lacklustre script. That's what happened to 'Dhamaka,' and that's why the later parts are so dull.
It's established early on that Jayaram is a corporate thug bent on destruction, but the second half of the film suffers from a lack of dramatic intensity. The film's ending is the most embarrassing part.
In terms of acting, the film rests squarely on the shoulders of Ravi Teja, who gives an energetic performance. In comedic contexts, he's in excellent shape. A radiant beauty, Sreeleela exudes an endearing charisma. She injects life into the proceedings despite her role's predictability.
Able performances are given by Jayaram, Sachin Khedekar, Rao Ramesh, Hyper Aadhi, and Tanikella Bharani.
Bheems has given most impressive output. Two of the songs have gone viral and work well on screen as well.
Bottom-line: To sum up, "Dhamaka" aspires to be "Rowdy Alludu," but it falls short in delivering the dhamaka (cracker) entertainment it promises. Songs are catchy, and Ravi Teja's energetic performance and entertaining bits help carry the film. The later parts of the drama, however, are extremely clichéd and dull.
Rating: 2.5/5
By Jalapathy Gudelli
Film: Dhamaka
Cast: Ravi Teja, Sreeleela, Jayaram, Sachin Khedekar, Tanikella Bharani, Rao Ramesh, Others.
Story, Screenplay, Dialogues: Prasanna Kumar Bezawada
Music: Bheems Ceciroleo
Director of Photography: KarthikGattamneni
Editor: PrawinPudi
Fights: Ram Laxman, Venkat
Co-Producer: VivekKuchibhotla
Producer: T G Vishwa Prasad
Directed by: Trinadha Rao Nakkina
Release Date: Dec 23, 2022