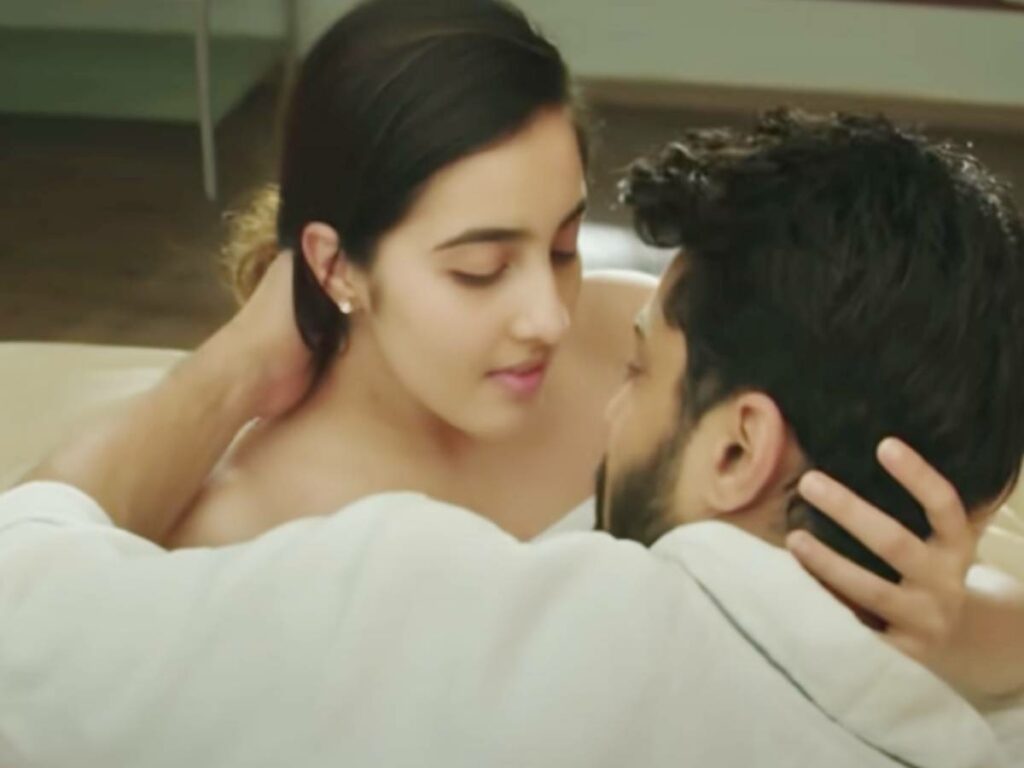 What's it about
Hari (Shravan Reddy), a chess player, comes to Hyderabad from Nizamabad to achieve something in life. He secures a job in a club, where he impresses a businessman Akash with his chess game. Soon, Akash's sister Vasudha (Ruhani Sharma) gets introduced to him, and they start seeing each other.
Hari thinks that he got his 'queen' to become king in life. The trouble is that he also gets attracted to Jasmine (Simrat Kaur), Akash's girlfriend. This attraction leads to an intensely passionate affair between them. Even after marrying Vasudha, Hari still can't get rid of Jasmine. What problems would Hari face with this affair?
Analysis
In the 1970s, Hollywood produced 'Dirty Harry series of movies in the genre of cop dramas. MS Raju's similar-sounding 'Dirty Hari' has no similarity either remotely to those cop dramas. Here the protagonist named Hari is 'dirty', in other words, a man with lustful ideas.
MS Raju, the veteran producer of such blockbusters like 'Shatruvu', 'Varsham', 'Okkadu', 'Manasantha Nuvve', and 'Nuvvostanante Nenoddantana', has been trying to score a hit as a director but in vain. 'Dirty Hari' is his first attempt in the genre of erotic thrillers.
The film is currently streaming on ATT, a pay-for-view app.
What do you expect from an erotic thriller? Lovemaking sequences, skin show from the heroine, a twist, a taboo angle if possible, right! It ticks all of them. Besides these, 'Dirty Hari' also shows the hero and heroine smoking weed so casually.
If this is what the 'bold' means, and this is what new-generation audiences are presumably seeking, then MS Raju serves all of them on a platter. But is this engaging? That is where the problem begins.
The plot is simple: a triangle lust story. MS Raju has turned a regular triangle love story into an erotic thriller by adding sex, extra-marital affair, and a twist in the end.
Hari marrying Vasudha for money is established well. But Jasmine, an actress with an ambition to make it big, falling for Hari is unconvincing. Though the passionate affair between Hari and Jasmine makes the game dangerous, it defies the logic.
The film mostly focuses on the lovemaking scenes, smoking weed, and drinking.
The lovemaking sequences and the sex talk are unrestrained. There is a song "Let's Make Love" that showcases various angles of Shravan Reddy and Simrat Kaur indulge in acts of sex. In the later part of the movie, Simrat Kaur even uses MC and BC words. All said and done, beyond a bit of titillation, it doesn't appeal much.
Newcomer Shravan Reddy in his Telugu feature film leaves an impression with his acting. As a dirty Hari, he is apt. This Hyderabadi actor played many roles in Hindi TV serials and reality shows, and his experience comes in handy here.
Simrat Kaur has played her role with conviction, in no holds barred the way. Ruhani Sharma of 'Hit' and 'Chi La Sow' fame, is okay. Surekha Vani as Ruhani's mother, and Ajay as a cop make their presence felt.
Cinematography and production design are appealing.
Bottom-line: MS Raju's 'Dirty Hari' is a tale of an attraction morphing into a dangerous obsession. The film is filled with bold and provocative scenes. With slow narration and a predictable ending, it doesn't make an engaging watch. It may appeal to those who seek some titillating content.
By: Jalapathy Gudelli
Rating: 2.25/5

Film: Dirty Hari
Cast: Shravan Reddy, Ruhani Sharma, Simrat Kaur, Ajay, Surekha Vani, Appaji
Written and directed by: MS Raju
Release Date: December 19, 2020
Streaming on: Friday Movies