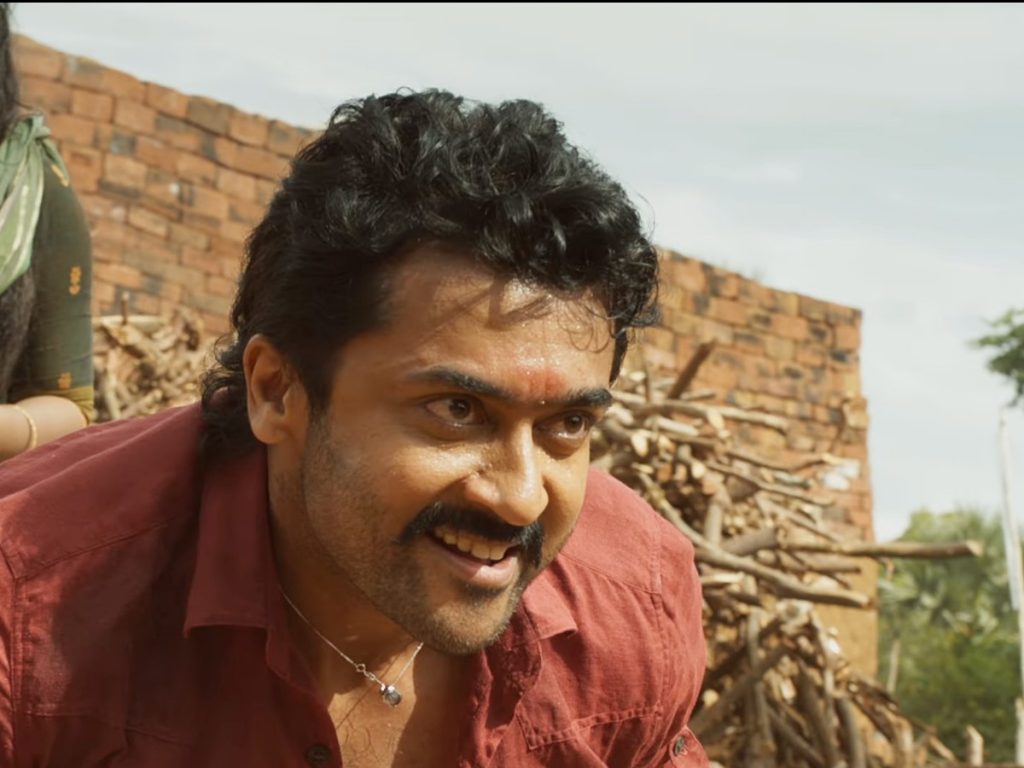 What's it about?
Set in a village near Palamaneru in Chittoor in Andhra Pradesh, the story begins with Krishna Mohan (Suriya) getting arrested on the charges of killing seven members. Flashback…
Krishna Mohan rescues the friend of his girlfriend Adhira (Priyanka Mohan) from a gang that is blackmailing young women with videos. The gang run by Kaamesh (Vinay Rai), a minister's son, shoots videos of these women in compromising positions with their respective lovers. The gang kills the victims if they don't relent to their blackmail. Suriya, who is also a lawyer, takes the law into his hands to weed out this gang.
Analysis
Director Pandiraj, who earlier directed 'Chinababu' with Karthi, seems to be a specialist in rural dramas. 'ET', his latest film starring Suriya has similarities with the recent Rajinikanth's movie 'Peddhanna' ('Annaatthe' in Tamil). In 'Peddhanna', which is also set partly in a rural Tamilnadu, the protagonist takes revenge on the businessman who blackmailed his sister. Here, the protagonist played by Suriya is an avatar of Subramanya Swamy, saves several young women, and becomes an anna (brother) to all of them.
Like 'Peddhanna', Suriya's 'ET' has tasteless humor and runs in a lousy manner to the most part before the interval. The so-called comedy sequences involving Soori are quite irritating. Tamil films once used tohave hilarious comedy scenes but lately, they are mostly bland. 'ET' is another example.
The comedy part with Suriya and his mother played by Saranya is another distracting angle. 'ET' is a generic masala movie, predictable story, narrative, and all that. But it has a strong message, a relevant one. This message and the handling of the final moments have saved it from not being totally bad.
We can appreciate Suriya for selecting stories that drive a strong message about women's empowerment, but he should have taken care of treatment. Silly comedy and clichéd masala moments have marred the seriousness and relevant message of the story.
Like always, Suriya gives his best as an actor. He holds the film. Priyanka Arul Mohan gets her due in the final part of the film. Music is weak. D Imman's songs are not worthy of listening for one time, either.
Bottom-line: 'ET' is a generic masala movie with a clichéd template, uneven narrative, but it has a relevant message. The best part is the message it conveys, and the rest is formulaic and boring.
Rating: 2/5
Film: ET (EvarikiThalavanchadu)
Cast:Suriya, Priyanka Arul Mohan, Vinay Rai, Sathyaraj, Saranya Ponvannan
Music:D Imman
Cinematography: R. Rathnavelu
Editor: Ruben
Produced by: Sun Pictures
Written and directed by: Pandiraj
Release Date: March 10, 2022