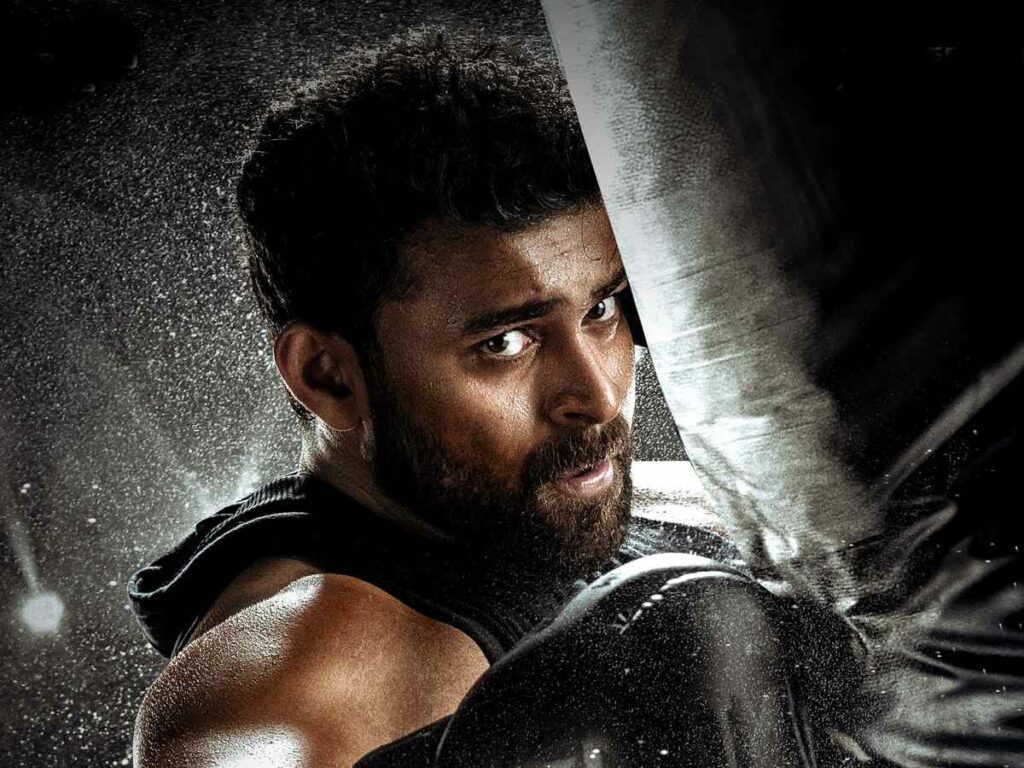 What's it about?
At his mother's insistence, Ghani (Varun Tej) vows not to play boxing, but he secretly continues to practice the game. Winning a national championship is his ultimate goal. Ashamed of his father's act of taking steroids during a boxing match and subsequently dying of an overdose, Ghani hates his father. But was his father Vikramaditya (Upendra) a cheater or was framed? When Ghani knows the answer, winning the championship becomes all the more crucial for him.
Analysis
A self-professed fan of sports dramas, actor Varun Tej informed the media that he asked the director and producers to come up with a script for a sports drama. Thus, director Kiran Kumar Korrapati wrote 'Ghani', a story about boxing. No wonder throughout the film we feel that everything is staged, and nothing happens organically.
As usual, the sports drama begins with the hero's childhood episodes. The reason why the hero develops a hatred for his father and why his mother insists he does not take up boxing gloves is established well in the first act. But suddenly, the film shifts to the hero's college campus, his romance with his college mate, and his rivalry with a politician's son. All these episodes not only bore us but have also added no value to the overall story other than fattening the runtime.
The sequences of mother-son bonding between Varun Tej and Nadiya don't appeal either. The rivalry between Varun Tej and Naveen Chandra is another clichéd thread. With so many uninteresting parts, the first half of the film is bland. Luckily, Upendra's flashback episode brings the movie on track. But it lasts for 15 minutes.
The rest of the drama focuses on the usual thread of politics in sports, an angle of revenge, and the final game of the championship. It is a regular template for such sports dramas.
Since there is no scope for the hero and heroine to go for a romantic duet, an item song (performed by Tamannaah) comes forcibly. Such predictable and clichéd sequences have spoiled the mood though the second half is better than the former.
Coming to the performances, Varun Tej's imposing personality is perfect for a boxer. Furthermore, he underwent training and worked hard to develop his body like a boxer. He has given what is required for the role. Kannada hero Upendra is the best part of the movie. Suniel Shetty and Nadiya are just okay. Jagapathi Babu's performance has also become a template for such roles. Newcomer Saiee Manjrekar doesn't make any impression.
Technically the film is adequate. Thaman's "Ghani Ghani Taragani" is the only song worth talking about. The film has glossy look thanks to the producer who invested money grandly.
Bottom-line: 'Ghani', a boxing drama, does fall prey to formula, and it pulls no punches despite Varun Tej putting in sincere efforts.
Rating: 2.5/5
By: Jalapathy Gudelli
Film: Ghani
Cast: Varun Tej, Saiee Manjrekar, Upendra, Jagapathi Babu, Naveen Chandra, Suniel Shetty and others
Music: Thaman
Director of Photography: George C Williams
Editor: Marthand K Venkatesh 
Producers: Siddhu Mudda – Allu Bobby
Written and Direction: Kiran Korrapati
Release Date: April 8, 2022