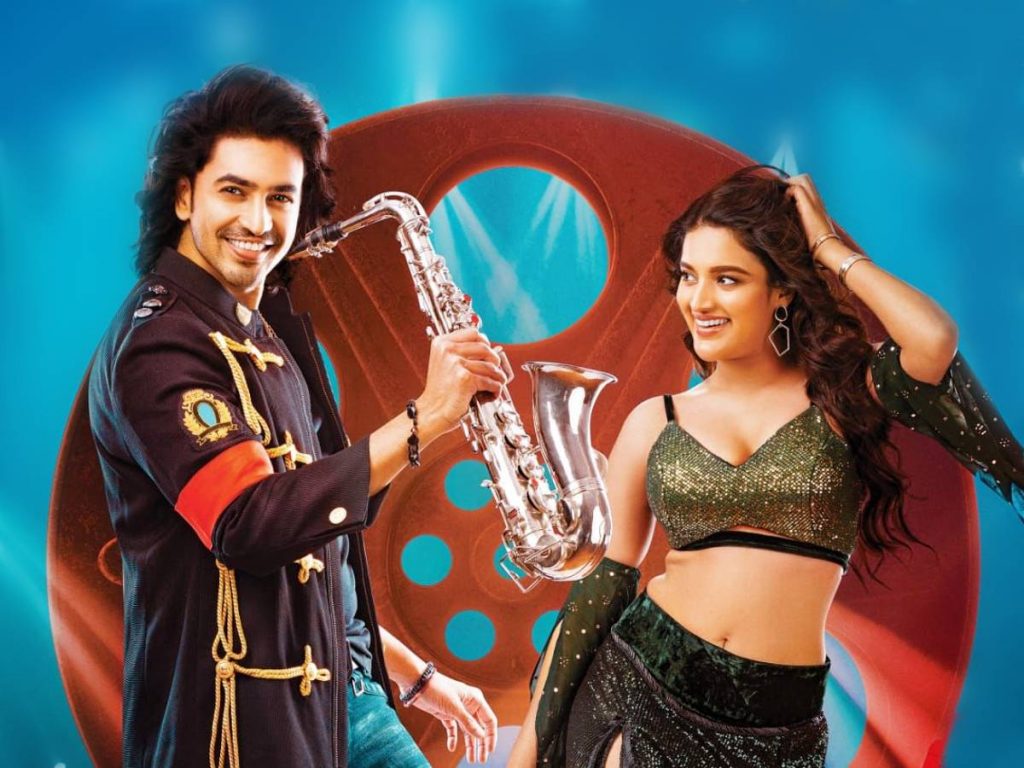 What's it about?
A wannabe actor, Arjun (Ashok Galla) is on his trail to get a chance in films, but nothing works out for him. He is also in love with his neighbor Subbu (Nidhhi). When he pays money for a hair oil product online, he receives a gun and a contract kill in the courier. It came to the wrong address, but he realizes that somebody is trying to kill Subbu's father (Jagapathi Babu).
How will he save his girlfriend's father? Will he become a hero in real life, at least, if not in movies?
Analysis
Director Sriram Adittya follows the style of Hollywood director Guy Ritchie's crime comedies. He has presented 'Bhale Manchi Roju', 'Samantakamani', etc in the same fashion. 'Hero', his latest film that introduces Mahesh Babu's nephew Ashok Galla as the lead actor, begins similarly.
Beginning as a thriller with a slapstick comedy, 'Hero' works well to the most of the first half. A wannabe actor mistakenly getting a contract kill is an exciting idea. Aditya holds our interest with the initial twists and turns and comedy portions.
The film begins with a cowboy dream sequence, hinting that it has a 'light' approach towards the story. But the lightness also turns into a silly after a point. There is a big twist in the second half, that derails the film.
The film begins as a crime comedy but turns into a spoof. Many scenes go over the top. The second half drags on.
Coming to performances, Ashok Galla, in his debut role, makes a confident debut. It's a light-hearted character, and he does it neatly. Nidhhi Agerwal has nothing much to do. Vennela Kishore as a model for TV-shopping ads and Brahmaji as a film actor provide good laughs.
Lavish production values are a major strength. The producers have not left any stone unturned to give a rich visual look. The camerawork is also first-rate. But music has played to become a strength. Director shows his grip on comedy part.
Bottom-line: 'Hero' is a safe launch for Ashok Galla, nephew of Mahesh Babu. But the film is a mocktail of comedy, action, thriller, and spoof. Provides laughs, but it needed coherence.
Rating: 2.5/5
Film: Hero
Cast: Ashok Galla, Nidhhi Agerwal, Naresh, Jagapathi Babu, and others
Music: Ghibran
Cinematography: Sameer Reddy, Richard Prasad
Editor: Prawin Pudi
Producers: Padmavathi Galla
Story, screenplay, and direction: Sriram Adittya T
Release Date: January 15, 2022