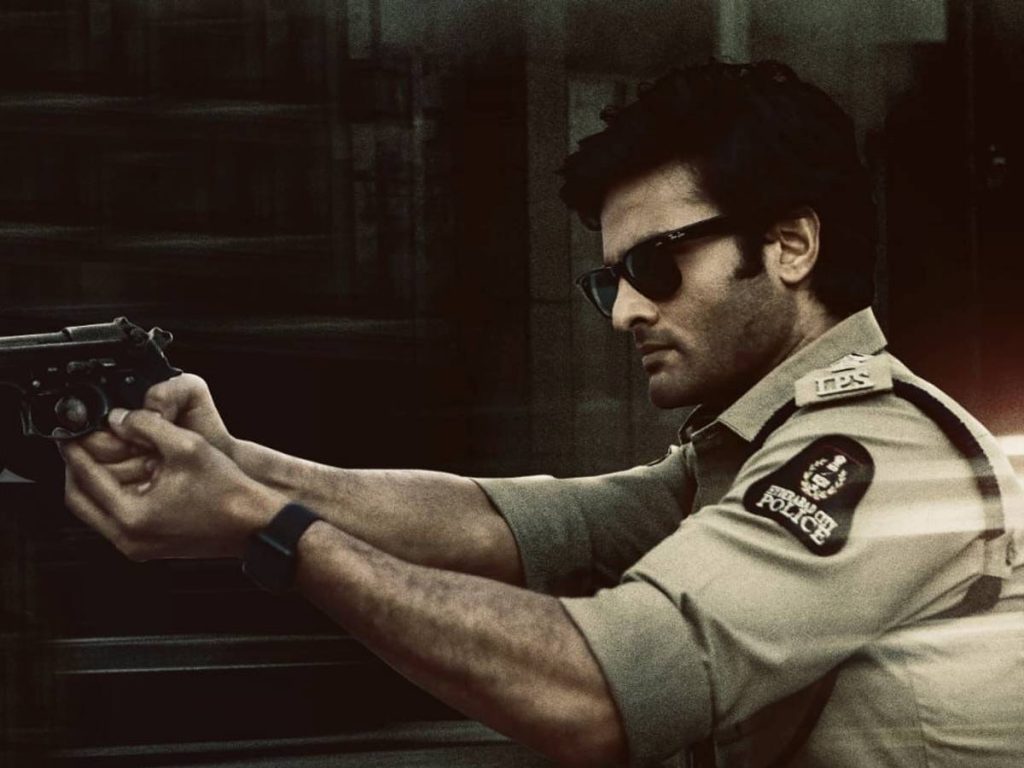 What's it about?
ACP Arjun (Sudheer Babu) has tracked down the killer of his friend Aryan Dev (Bharath). Aryan Dev worked as a cop as well. Arjun suffers from partial memory loss while tracking down the identity of the murderer.
Despite his memory problems, his boss Mohan (Srikanth) assigns him to investigate the murder case again. Many secrets are revealed as Arjun embarks on his mission to find the culprit. Can Arjun handle the shocking findings?
Analysis
Hunt, starring Sudheer Babu, is a remake of the Malayalam thriller Mumbai Police (2013). The unexpected twist in the Malayalam movie shocked the audience. The Malayalam film was both critically acclaimed and widely panned. Almost ten years later, Sudheer Babu had the courage to give Telugu a try.
If I may put it succinctly, the story's climactic reveal is both its greatest strength and its weakness.
The conclusion of the Malayalam film is left vague, but the Telugu adaptation is clear. Both the Malayalam and Telugu films represent something of a risk in the world of mainstream filmmaking. Our audiences typically reject well-known actors in these types of roles. But Prithviraj Sukumar went ahead. And Sudheer Babu did it in Telugu. It's a brave move.
The big reveal and the climax, however, could divide audiences. The film is about how the protagonist conceals his true identity from the outside world.
However, the genre of "Hunt" is more of an investigative thriller. The main plot is established in the first act itself: a police officer is murdered, and his friend (the protagonist) investigates the crime and identifies the killer, despite having temporary memory loss as a result of an accident. The rest of the film is a series of flashbacks and red herrings (false leads) designed to reveal the drama while keeping the mystery surrounding the killer's identity intact. The film starts to fall apart after a certain point due to its increased attention to other possible culprits.
Sudheer Babu has taken a risk that no other well-known actor would dare take. He makes an honest and sincere effort. The casting of Bharat ("Premiste" fame) as Sudheer Babu's friend is spot on. Srikanth is okay.
Technically, the film holds up fairly well. The work of director Mahesh and his writers' team is satisfactory.
Bottom-line: ''Hunt,' based on a Malayalam film, is a thriller with an unusual premise and an unexpected climax. Most audiences, particularly those with conservative beliefs, may be turned off by the plot twist. Aside from that, when the film's main selling point is its big twist, it needed a more convincing narrative.
Rating: 2.25/5
By Jalapathy Gudelli
Film: Hunt
Cast: Sudheer Babu, Bharath Niwas, Srikanth and others
Music: Ghibran
DOP: Arul Vincent
Editing: Prawin Pudi
Production Design: Vivek Annamalai
Fights: Renaud Favero, Bryan Vigier, Wing Chun Anji
Producer: V Ananda Prasad
Directed by: Mahesh
Release Date: Jan 26, 2023