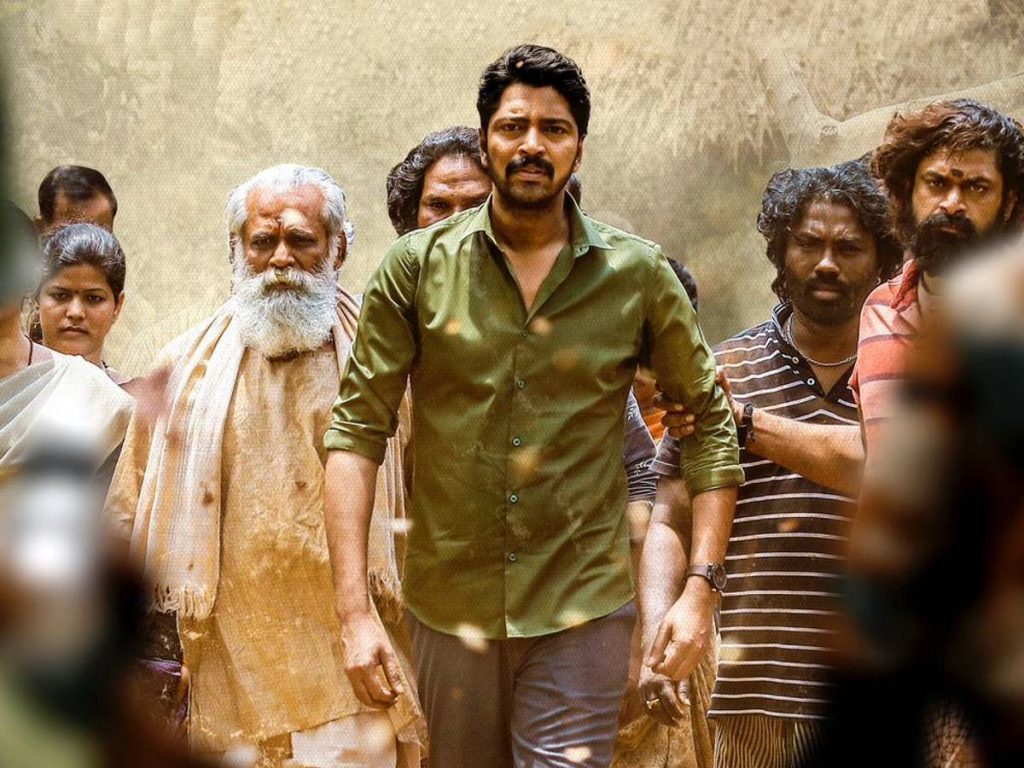 What's it about?
Sripada (Allari Naresh), a government Telugu teacher, is sent to the tribal village Maredumilli in Andhra Pradesh to conduct elections. The hilly village lacks proper connectivity to the urban centre and basic amenities such as a hospital and a school. Sripada and another teacher (Vennela Kishore) try to educate and involve the villagers in the election process in response to the collector's initiative of 100% voting.
Sripada persuades them to vote in what way? How does he solve the problem of their village's lack of facilities? The drama is all about this.
Analysis
The beginning of 'Itlu Maredumilli Prajaneekam' reminds us of the beautiful Bollywood film Newon (2017), but the two films take very different paths. The film begins with a teacher attempting to engage reluctant tribal villagers in the election process. However, it quickly becomes a story about a protagonist who becomes a change agent.
The plot is so cliched that it would have made sense if it had been released a decade ago. Even the narration is old-school. It lacks merit aside from good intentions and a message. However, good intentions alone do not make a film compelling watch.
It becomes tedious with no emotional heft and no compelling narrative. Politicians are portrayed as villains in the film at one point. Later, it portrays the collector as the villain. But no collector, especially one who ordered 100% voting, would be as callous as this man when confronted with the plight of the tribal villagers.
And then we see a holy cow punishing the bad guys. To fit in with the current trend, the devotional angle appears to have been added as an afterthought.
Allari Naresh fits the bill. He does what is necessary. Anandi's character is shallow. Sampath Raj is excellent. Vennela Kishore cracks a few jokes here and there. Praveen does the same way. The Raghu Babu portions demonstrate how bad the writing is.
The cinematography and production design are both good.
Bottom-line: 'Itlu Maredumilli Prajaneekam' is a boring drama. From beginning to end, the outdated story lacks an engaging narrative. The second half of the film, in particular, puts you to sleep, despite its 'message.'
Rating: 2/5
By: Jalapathy Gudelli

Film: Itlu Maredumilli Prajaneekam
Cast: Allari Naresh, Anandhi, Vennela Kishore, Praveen, Sampath Raj
Dialogues: Abburi Ravi
Music: Sricharan Pakala
Cinematography: Raam Reddy
Editor: Chota K Prasad
Art: Brahma Kadali
Producer: Razesh Danda
Written and Directed by: AR Mohan
Release Date: Nov 25, 2022