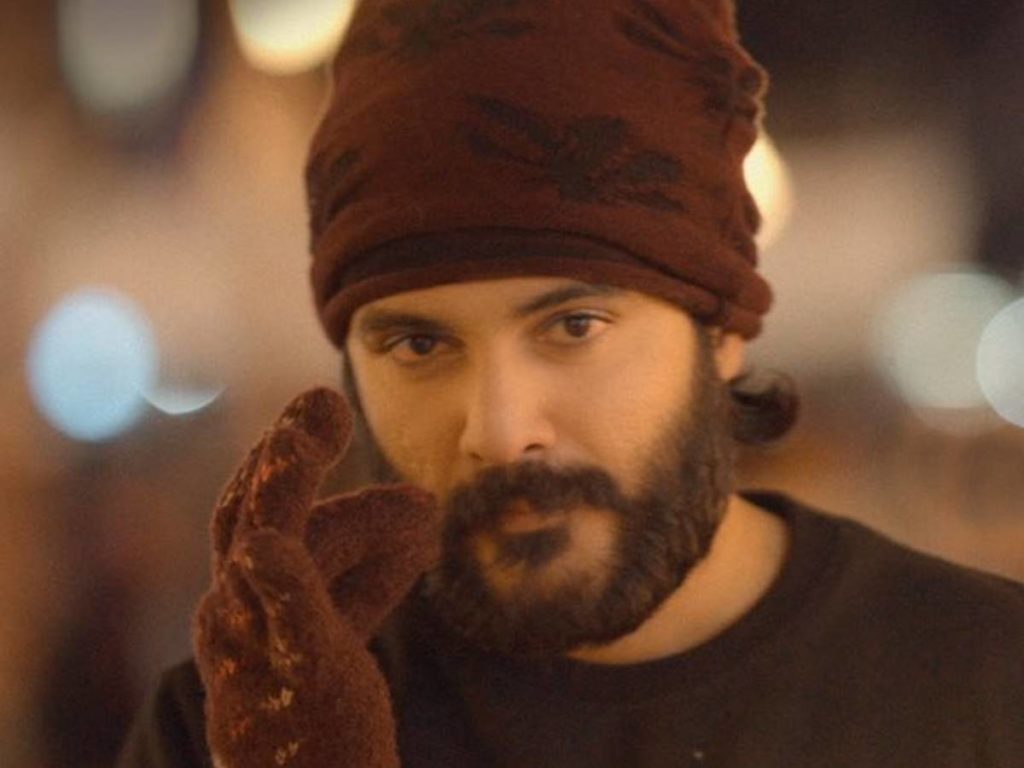 What's it about?
Nursing a broken heart, Krishna (Siddhu Jonnalagadda) who is in his fourth year of Engineering, finds solace in Radha (Shalini Vadnikatti), his junior in the college. Radha and Krishna rush in their relationship and declare love to each other. On a job training, Krishna moves to Bangalore, where he happens to meet Sathya, the girl who broke up with him in Vizag.
Sathya now realizes that he's become 'what she always wanted him to be'. Radha and Satya, who will he choose now?
Analysis
'Krishna and His Leela', director Ravikanth Perepu's sophomore effort after the stunning debut in 'Kshanam', begins with the soliloquy of the protagonist as he reflects on his life, sitting amid beautiful nature of Ladakh.
"The characters and the situations in the story are not fictitious, they happened in my life and if you find any similarities with your life, do not worry, you are not the alone who faced such situations," the hero begins the monologue.
He is Krishna, an engineering student. Like Lord Krishna, this Krishna also has a Radha and Sathya in his love life. He loves both of them at the same. His heart doesn't beat any less for either of them. Well, this is Badri's moment. In 2000 released 'Badri', directed by Puri Jagannadh, Pawan Kalyan declares that he loves both the girls equally and is in the confusion of choosing one over the other.
Herein, Krishna, unlike Badri, maintains a physical relationship with them as well. Krishna also cheats on with them, he assumes 'two-timing' is 'love'.
"Krishna and His Love", to the most part, runs on a regular rom-com format with some engaging moments, some contemporary situations, and some entertaining portions but it ends up as a story justifying the 'two-timing' of a youngster. When the girls confront his cheating, he also makes them feel guilty with his answers. And also makes a philosophical statement – "Everyone wants closure but relationships are not stories to have a perfect opening, the middle and the end."
Beneath this coolness and urbane setup, it also reeks of cliché and in away glorifies cheating.
Of the performance, Sidhu suits well in the role. It is not a challenging role, a regular youngster's character. To give some extra jing, he also grew a beard and went for different makeover much as Vijay Deverakonda did in 'Dear Comrade'. Both Shraddha Srinath and the newcomer Shalini Vadnikatti are apt for the roles. Seerat Kapoor, like in many other movies, appears an inconsequential role.
Sri Charan's music is an asset. Cinematography is also good.

Director Ravikanth Perepu has shown his mark in certain sequences but this one lacks assuredness he shown in his debut. Siddhu Jonnalagadda is also the writer of this movie.
Bottom-line: 'Krishna and His Leela' is contemporary rom-com of a confused youngster but this film is more like adding coolness to 'cheating' in relationships.
Punchline: Iddarammayilatho!

Rating: 2.5/5
Film: Krishna and His Leela
Cast: Siddhu Jonnalagadda, Shraddha Srinath, Seerat Kapoor, Shalini Vadnikatti, Viva Varsha, Jhansi, and others
Cinematography: Shaneil Deo and Sai Prakash U
Music: Sricharan Pakala
Producers: Suresh Productions and Viacom 18 motion Pictures
Written by: Sidhu and Ravikanth
Directed by: RavikanthPerepu
Release Date: June 24, 2020
OTT Platform: Netflix