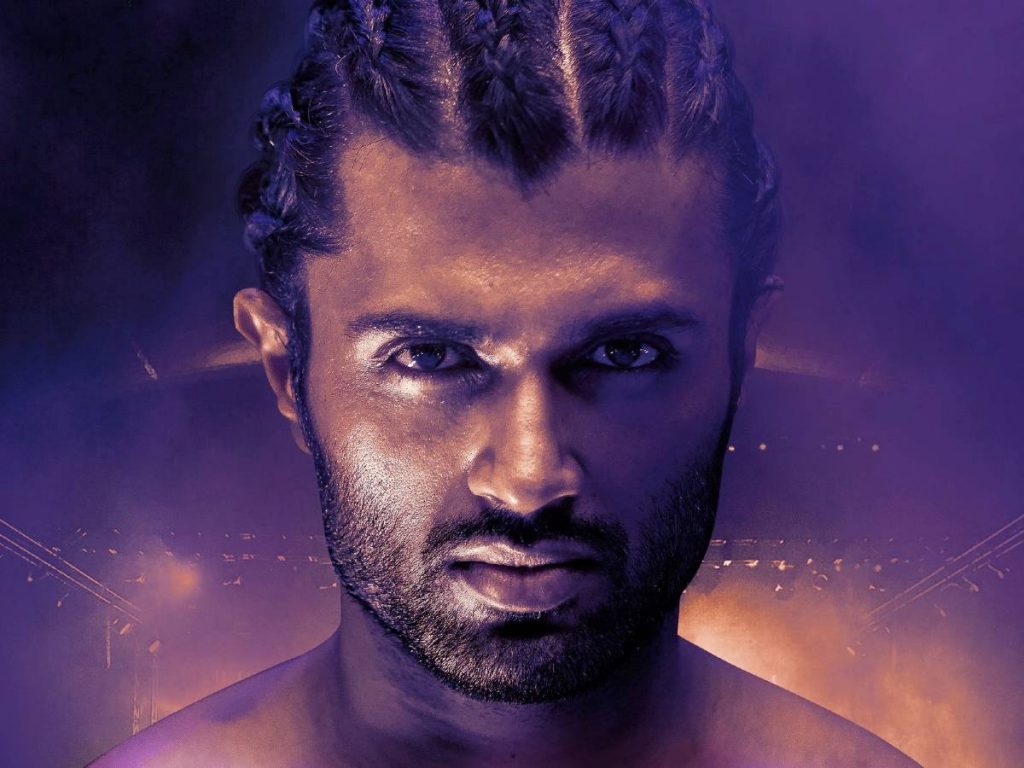 What's it about?
Balamani (Ramya Krishna) and her son Liger (Vijay Deverakonda) move to Mumbai from their native place Karimnagar. Her ambition is to see her son a champion in Mixed Martial Arts (MMA) and become a hero in life. Liger joins a coaching institute there.
Despite his mother warning him not to get distracted by girls and to focus solely on his training, his heartbeat skips with the arrival of a beauty named Tanya (Ananya Panday). Initially, Tanya seems to be in deep love with him, but she breaks up, citing the reason for his stammering. Will he become a champion?
Analysis
In "Amma Nanna O Tamil Ammayi" (ANOTA) and "Loafer", director Puri Jagannadh has attempted mother-son sentiment and succeeded with good results with the former. After a long gap, Puri Jagannadh explores the same angle in his latest film, Liger, starring Vijay Deverakonda and Ramya Krishna as a mother and son. In 'ANOTA', the protagonist becomes a boxing champion. Here, the hero aims to be an international champion in MMA.
But "Liger" is formulaic. The main issue here is the story. Frankly, we cannot even call it a story. It can be summed up in a single line – a mother wants her son to be a champion and he achieves it despite facing some obstacles. A story, whether it is thin or densely plotted, needs a strong conflict. Puri Jagannadh erred on basic aspects like a conflict or villain character. Without a solid script, how did Puri think a hero could hold the film (that too, a pan-Indian film) for two and half hours?
While the first half of the film makes an okay watch with Vijay Deverakonda's mesmerizing screen presence and a couple of mass moments, the final hour goes terribly wrong.
There seems to be confusion in director Puri's mind as well in ending this 'story' as the final hour moves directionless.
Suddenly, we get the introduction of Chunkey Panday as a filthy rich businessman who arranges a special jet flight for the hero Vijay Deverakonda to land in Las Vegas. In the next scene, his daughter gets kidnapped since he fails to repay the loan he had taken from a mafia leader. Chunkey Panday has money in his account but doesn't have 'cash'. Hence, he cannot repay! So, Vijay Deverakonda goes to rescue the girl on his bike in Las Vegas. Lo, we get to see a fight sequence with women fighters for 15 minutes. Then comes Mike Tyson in the picture. Another fight!
The backdrop of MMA aka mixed martial arts hardly brings any novelty to this film as the screenplay is structured in a boring manner.
Frankly, Puri Jagannadh doesn't have enough material in his hands. He depends on Vijay Deverakonda the star. The director has given a new body language and characterization to Vijay Deverakonda. The actor, known for natural dialogue delivery, is made to stutter which brings mixed feelings. Vijay Deverakoda undergoes a complete transformation to play the role of an MMA champion. His screen presence is wow. His physicality is perfect.
Without a doubt, the only mesmerizing feature of the film is Vijay Deverakonda's amazing screen presence.
Ramya Krishna does justice to her character. Ananya Panday looks glamorous in the songs. Her character is poorly written. Her track with Vijay Deverakonda is so formulaic. Mike Tyson in his maiden Indian film is okay.
The cinematography and music (two songs are good on screen despite their wrong placement) are worth mentioning.
Bottom-line: 'Liger' is like a golden opportunity wasted. Vijay Deverakonda is terrific in the film, but his best efforts don't add much as the narrative lacks engagement. Lackluster writing is the main issue.
Rating: 2.25/5
Review by: Jalapathy Gudelli

Film: Liger
Cast: Vijay Deverakonda, Mike Tyson, Ananya Panday, Ramya Krishna, Ronit Roy, Vishu Reddy, Ali, Makarand Desh Pandey
Music: Tanisk Bhagchi, DJ Lijo-DJ Chetas, Vikram Montrose, Sunil Kashyap
Background score: Sunil Kashyap
Screenplay and Dialogue: Puri Jagannadh
DOP: Vishnu Sarma
Editor: Junaid Siddiqui
Art: Jonny Shaik Basha
Action stunts: Kecha & Andy Long:
Producers: Puri Jagannadh, Charmee Kaur, Hiroo Yash Johar, Karan Johar, and Apoorva Mehta
Directed by: Puri Jagannadh
Release Date: Aug 25, 2022