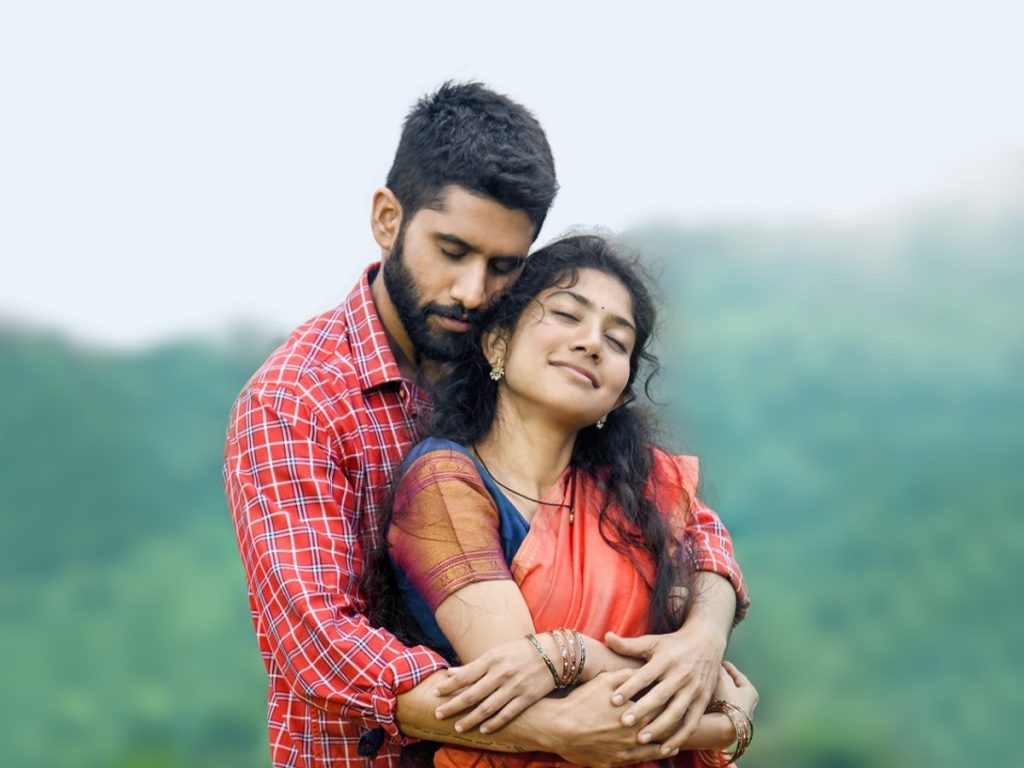 What's it about?
Revanth (Naga Chaitanya) belongs to a lower caste in Armoor in Telangana. He has the ambition of starting a business of his own, but he lacks financial resources due to his humble background. With the help of his mother (Easwari Rao), he starts a Zumba center in Hyderabad.
Mounika (Sai Pallavi), a higher caste girl from the same village, completes Engineering studies.
Suffocated by her uncle Narasimham's (Rajeev Kanakala) attitude at their home, she comes to Hyderabad in search of a job. Mounika and Revanth meet, and they slowly begin to like each other. Revanth hesitates of proposing to her after learning that she is the daughter of his village's Patel. But it is Mounika who takes the charge, and their journey begins.
As in his every love story, they have to face obstacles. What are the issues Revanth and Mounika will have to battle with?
Analysis
By now, we have all well-versed with the style and treatment of Sekhar Kammula's love dramas (from 'Anand' to 'Fidaa'). Three years after the sensational blockbuster 'Fidaa', he returns to his favorite genre with 'Love Story' starring Naga Chaitanya and Sai Pallavi as young lovers. But he goes beyond his regular style.
Like in 'Fidaa', a part of the story is set in the Nizamabad region (Armoor) in Telangana. Unlike 'Fidaa', this is not a straight forward upbeat romantic drama. The conflict in the story is not 'ego' or misunderstanding, it deals with two issues that many turn a blind eye to them.
Director Sekhar Kammula establishes the main points in the very early stage – that he is from a lower community and she is from the upper class. She loathes her uncle and gets fainted frequently. We get to know the real reason for this later.
While the film talks about class differences, caste discrimination right from the beginning, 'Love Story is not about the formulaic caste issue. It also addresses an issue that many women silently suffer. Not many films have touched upon the subject of sexual abuse. Many feel uncomfortable even talking about it. Kammula dares to bring the issue into mainstream cinema.
Presenting as a story of two diverse people attracting each other, Sekhar Kammula gives some enjoyable moments in the first act. The initial romantic portion shot on Naga Chaitanya and Sai Pallavi is fun. The songs are magical. I loved and enjoyed the picturization of "Evo Evo Kalalu". The dance performance of Sai Pallavi in this song is a revelation. The chemistry between them is scorching.
There are also some tender moments and heart-touching sequences. Sekhar Kammula's strength lies in capturing little moments of joy. The character of Mounika (played by Sai Pallavi) faces constant internal battle due to abuse in her childhood. Her characterization is designed with so much maturity. The character arc of her role is perfect.
The scene of Naga Chaitanya breaking down when Sai Pallavi also brings up his caste is another example of fine writing. The hero faces discrimination from childhood, but when she also mentions it in a fit of anger, he feels it was the ultimate humiliation he faced.
Kammula's deft handling and his touch are visible in such scenes.
He also plants 'clues' very early about the climax. He prepares us to face that heavy twist in the end. But still, the final scenes leave us not fully satisfied. As much as the twist makes our hearts heavy, it also gives a rushed feeling.
'Love Story is not a regular love story, though much of it treads on a familiar path. It is high on emotions. It tackles serious issues. Lengthy runtime and uneven narrative work against it.
Despite these problems, Sekhar Kammula holds our interest. Plus, the strong performances and music outweigh all other issues.
Naga Chaitanya is excellent. Surrendering to director Kammula's style, he has played the role of a small-town boy convincingly. His act gives depth and feeling to the character. Sai Pallavi steals the show again. She is the pivot around the story runs. Sai Pallavi mesmerizes in many sequences. The chemistry between Naga Chaitanya and Sai Pallavi has made a lot of difference as well.
Another highlight of the film is commendable performances from the ensemble cast – Easwari Rao as Naga Chaitanya's mother is terrific. Devyaani leaves her mark in the climax sequence. Rajeev Kanakala in the role of a pervert gives better performance. Uttej is appreciable.
Of the technicians, newcomer Pawan scores top marks. His musical score is among the best works we have seen in recent times. The music has enhanced the impact of the film. 'Saranga Dariya' is already a rage that has garnered millions of views, and it is equally effective on the screens. But it is 'Evo Evo Kalale' stands out on the screen.
Cameraman Vijay C Kumar has also given the best output on this film. The production design is appealing. The film, however, needs sharp editing.
Director Sekhar Kammula strikes the right balance between a love story and social issue, but along the way, he also loses grip on the narrative.
Bottom line: 'Love Story' is a sensible drama that talks about important issues. Naga Chaitanya and Sai Pallavi's performances, terrific music, and emotional scenes outweigh the bloated narrative. Do not look for 'peppy' romance, it is an emotional love story told realistically.
Rating: 3/5
By: Jalapathy Gudelli
Film: Love Story 
Cast: Naga Chaitanya, Sai Pallavi, Easwari Rao, Rajeev Kanakala, Devyaani
Music: Pawan Ch
Cinematography: Vijay C Kumar
Editing: Marthand K Venkatesh
Producers: Narayan Das K Narang Puskar Ram Mohan Rao
Written and directed by: Sekhar Kammula
Release Date: Sep 24, 2021