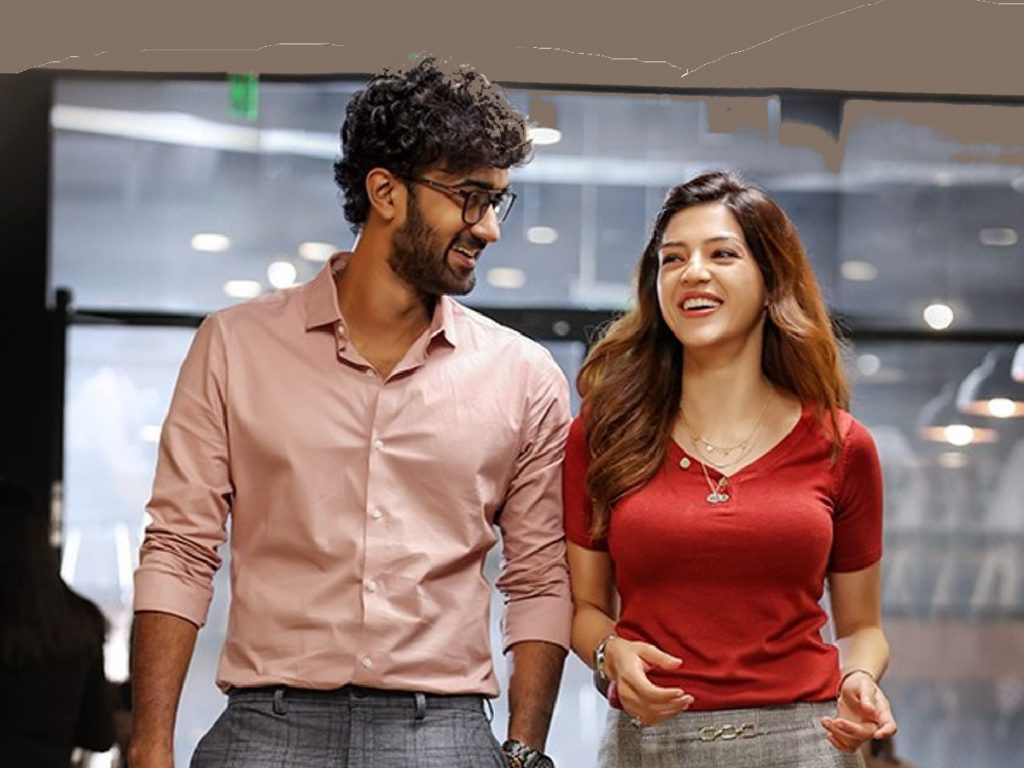 What's it about?
Gopalam (Ajay Ghosh), a middle-class man, lives in Hyderabad with his wife and younger daughter, while his elder daughter Paddu (Mehreen) works in a software company. Gopalam leads a contented life. As COVID-19 cases are beginning to register in India, corporate companies ask employees to work from home. So, Paddu along with her lover Santu (Santosh Shobhan), who also works in her company, come to Hyderabad.
She is yet to inform her father about Santu. Before she reaches home, Gopal's friends scare him that she might have found a lover for her. They come up with various theories and scare him. The protective father's next steps lead to chaos in all of their lives.
Analysis
Director Maruthi has made this small-budgeted concept drama when he found time in between the schedules of his current biggie, 'Pakka Commercial'. The COVID-19 crisis and people getting panicked due to false information is at the core of 'Manchi Rojulochaie'.
While Maruthi has chosen a script with the right message, he has infused logicless entertainment. Director Maruthi's strength has always been comedy. This time he gets it in mixed portions. In some portions, he gets the right rhythm in evoking entertainment, in other portions, he falters. Especially, as the film progresses further towards the second half, the narrative wobbles.
What works in the film is the comedy track involving Praveen and songs. Praveen's Appadala aunty comedy has brought the house down, while other comedy tracks do not work.
In his films, a father or grandfather takes the center stage. be it 'Bhale Bhale Magadivoy' or 'Prati Roju Pandage'. This film is no exception. Ajay Ghosh as Gopalam, father of Mehreen, is the pivot around which the story is woven. The romantic track on Santosh Shobhan and Mehreen takes a backseat after 30 minutes, and Ajay Ghosh's fears and his antics occupy the main slot. But Ajay Ghosh's track of fear psychosis is extended beyond the limit, thus lessening the impact of the concept.
Tighter narration, more focused approach would have made difference. Such concept films need to be shorter in length.
Coming to performances, Santosh Shobhan and Mehreen have done their parts well. Ajay Ghosh as a father makes the best use of the opportunity given. Anup Rubens has given a couple of tunes that work. Cinematography is competent. Production values are neat.
Bottom-line: 'Manchi Rojulochaie' is a Maruthi brand of over-the-top concept drama. Despite issues, comedy saves it to an extent.
Rating: 2.5/5
Film: Manchi Rojulochaie
Cast: Santosh Shobhan, Mehreen, Ajay Ghosh, Praveen, and others
Music: Anup Rubens
Director of Photography: Sai Sriram
Editor: SB Uddhav
Produced by: UV Celluloid & SKN
Directed by: Maruthi
Release Date: November 4, 2021