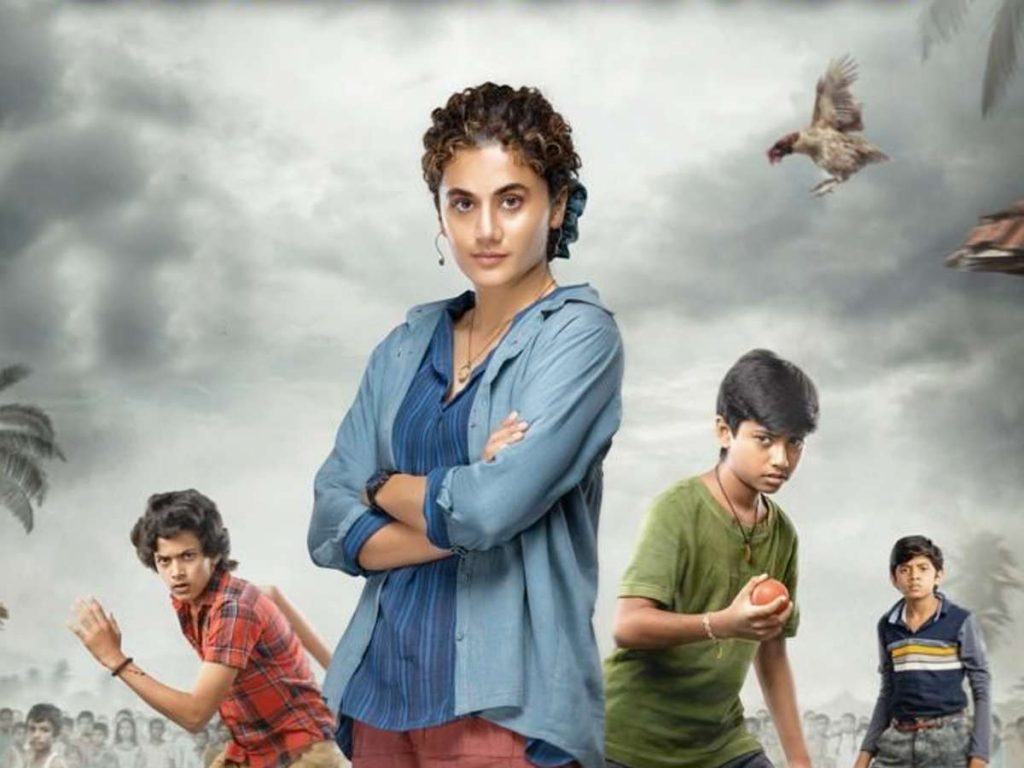 Director Swaroop RSJ won accolades with his debut movie, 'Agent Sai Srinivasa Athreya', which was a clever and fun detective drama. In his debut movie, he exposed the scam of 'unidentified dead bodies' on railway tracks. His sophomore attempt, 'Mishan Impossible', headlined by Taaspee Pannu, also deals with a serious topic – child trafficking. Like in his first attempt, he puts an unlikely hero (here three kids) into the mission of unearthing a bigger issue.
The story is simple: An investigative journalist Shailaja (Taapsee) gets information that child trafficker Ram Shetty (Harish Peradi) lands in Mangalore to sell off the kids. She and her team head to Mangalore from Bengaluru. Three young kids Raghupathi, Raghava, Rajaram, belonging to a village near Tirupathi, also get involved in this mission.
By and large, he followed the same template of his first film: introducing fun characters, focusing on comedy, and slowly moving towards a serious topic and ending it as a thriller. But many situations defy the logic in his second attempt. The three kids don't even know the difference between Bombay and Mumbai. Their world is their village. They have never traveled to any city other than Tirupathi, and might never have seen hi-tech gadgets in their life. Such kids handling a mammoth mission of capturing a child trafficking boss is an impracticable idea.
Director Swaroop RSJ generates humor from simple situations involving kids in the beginning. He takes an hour to get to the main point. Once the story comes to the main point, Swaroop shifts gears into a thriller mode. Some sequences are interesting and engaging, but here too, the logic goes for a toss. The character of Taapsee is that of an investigative journalist. But she behaves as if she were a CBI officer.
The best scene in the film comes when a father realizes that his kidnapped daughter was sexually abused and traumatized. It touches our hearts. Director also cleverly links the characteristic traits of three kids to the mission. Despite having such rousing moments, the film doesn't come into its own, primarily due to convenient episodes with the kids.
Taapsee doesn't have much to do in the film. It is a simple role, and she does it neatly. The new kids entertain us with their performances and innocent acts. They are quite convincing in their parts. You'd love them. They have shown so much ease.
Technically the film is adequate.
Bottom-line: 'Mishan Impossible' rests on an implausible idea. The three new kids generate good humor, and they also deliver good performances but the basic premise defies the logic. Despite endearing moments and fun dialogues, it doesn't come into its own.
Rating: 2.5/5
Film: Mishan Impossible
Cast: Taapsee Pannu, Harsh Roshan, Bhanu Prakash, Jayateertha Molugu, and others
Music: Mark K Robin
DoP: Deepak Yeragara
Editor: Raviteja Girijala
Producers: Niranjan Reddy and Anvesh Reddy
Written and Directed by: Swaroop RSJ
Release Date: April 01, 2022