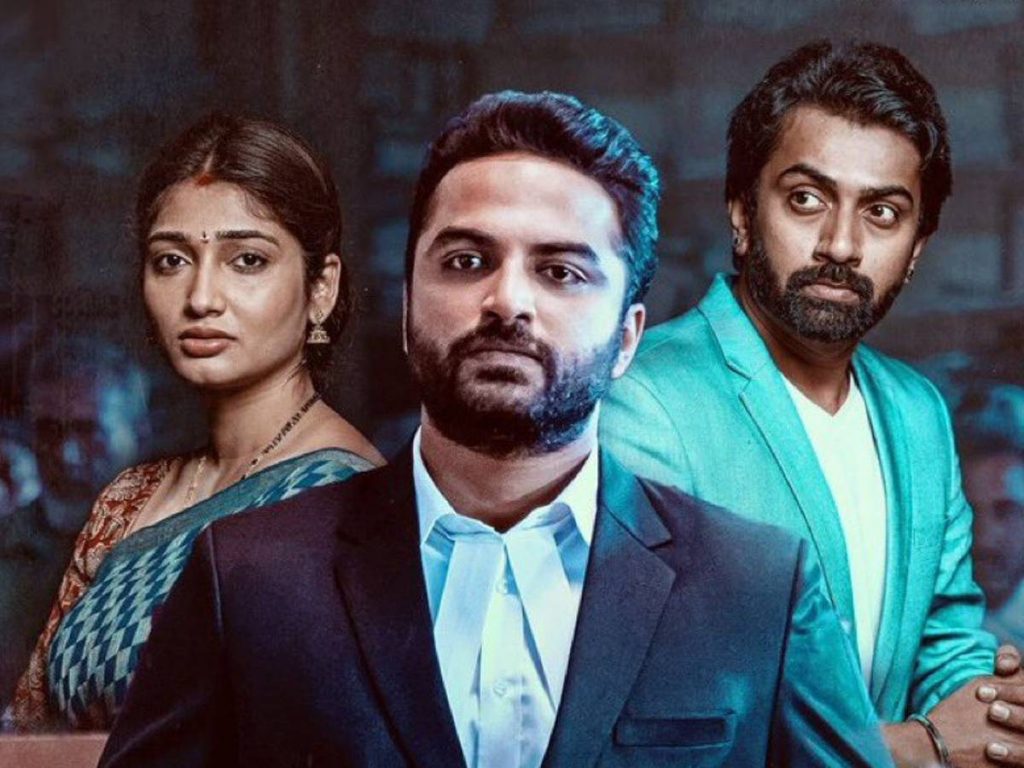 What's the story?
Raj (Vikas Vasista), a plastic surgeon, marries Mahati, a Vijayawada girl (Priya Vadlamani). His ex-girlfriend Maya (Ayesha) is in an accident, and her face is deformed. Raj reconstructs her face using his surgical skills, and she now looks exactly like Mahati. How? What happened to Mahati?
Analysis
This film depicts an important social issue that is currently being debated. That's…marital rape. Intercourse with one's spouse without the consent of the spouse is considered marital rape. So far, as a legal issue, this has only been discussed in the media and intellectual circles. "Mukhachitram" brings this to light, and author Sandeep Raj should be commended for it.
However, writer Sandeep Raj (who previously directed the National Award-winning film 'Color Photo') finds it difficult to drive this point in a straightforward or organic manner. There are numerous flaws in the way the story is handled.
The entire first half is spent with the introduction of the characters. The first half is all about a girl named Maya, and the story revolves around her and the hero's childhood love, followed by the hero's marriage to Mahathi and their subsequent life.
Through a significant portion of the film, we have no clue as to where the plot is headed. At times it looks like a romantic movie, then as a thriller with plastic surgery as the theme, after that it turns into a revenge drama, and finally ends up as a court drama.
Despite some impressive turns, the story ultimately falls flat. The movie loses its groove due to its superficiality. The main topic is Marital Rape. But this portion occupies little space. Plus, there seems to be confusion in writer's mind whether to end it as a revenge drama by exposing hero's darker side or give a logical conclusion by bringing it to the court room. Thus, it fails on both counts.
When it comes to performances, actress Priya Vadlamani effortlessly shows two variations of her character. She will benefit greatly from this role. Vikas Vasista is effective as the sadist husband. Vishwak Sen is ineffective as a lawyer.
Kaala Bhairava's music is mediocre among the technicians.
Bottom line: Despite a socially relevant topic, 'Mukhachitram' completely fails with its confusing and unengaging narrative. The subject needs more sensible treatment.
Rating: 2/5
By: Jalapathy Gudelli
Film: Mukhachitram
Cast: Vikas Vasista, Priya Vadlamani, Ayesha Khan, Chaitanya Rao, Vishwak Sen (guest role)
Story, Screenplay, dialogue: Sandeep Raj
Music: Kaala Bhairava
DOP: Sreenivas Bejugam
Editor: Pavan Kalyan Kodati
Producers: Pradeep Yadav, Mohan Yella
Presented by: SKN
Directed by: Gangadhar
Release Date: Dec 09, 2022