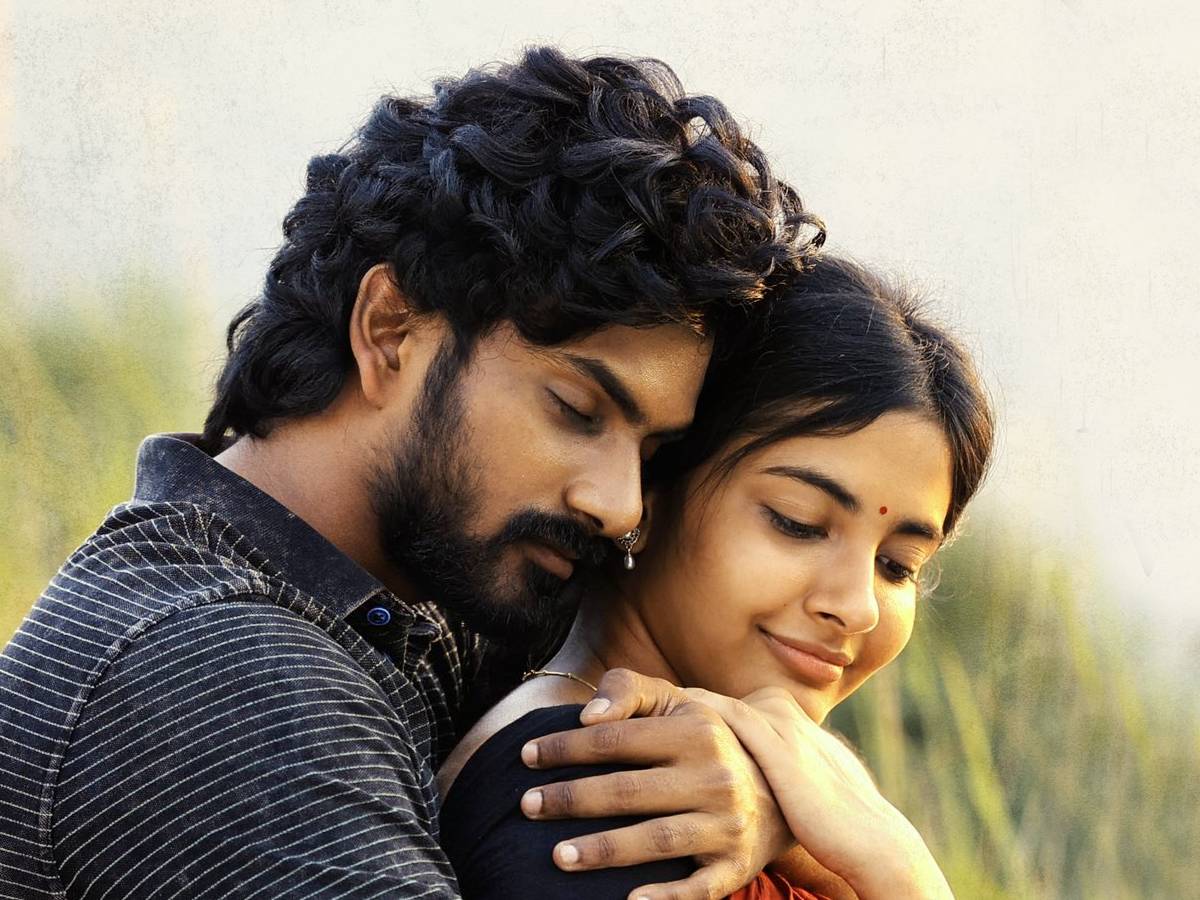 What's it about?
In the early 1980s, Satya Rangayya (Rao Ramesh) and Bayyanna (AadukalamNaren) are both vying for the position of member of the legislative assembly in the Godavari region of Andhra Pradesh. While these two leaders from different communities have been in power for decades, the arrival of the Telugu Desam party has given a boost to previously marginalized groups. The TDP, which NT Rama Rao founded, is trying to alter the current political climate.
PeddhaKapu (Virat Karna) and his brother become involved in the conflict between Rangayya and Bayyanna while a local leader (Naga Babu) tries to broker peace between them. The kidnapping of Peddha Kapu's brother by Satya Rangayya's son (Srikanth Addala) led to Peddha Kapu taking political action that would alter the entire course.
A subplot follows a young woman (Pragati Srivastava) as she searches for the parents who abandoned her in a Bamboo Moram. She is in love with PeddhaKapu, too. PeddhaKapu is leading a revolt, but who is the girl's real mother. More importantly who is supporting him?
Analysis
"Peddha Kapu 1", the first part of Srikanth Addala's political drama, talks about how winds of change on political front brought turmoil in a Godavari region in the 1980s. Before the arrival of Telugu Desam party, Congress remained in power for many decades in Andhra Pradesh and in most areas, only one or two dominant castes enjoyed the power.
With a new party on the horizon and various castes and communities vying for political power, the ruling classes felt endangered. The protagonist of the film, a commoner in a village who revolts and becomes a leader, belongs to an undefined caste that has been suppressed by dominating castes for many decades. This is a classic story of repressive groups revolting against tyrannical rulers.
The ambitious goal of writer-director Srikanth Addala to chronicle the story of the 1980s political developments is laudable. His goal is to tell the story of a commoner who becomes a change agent. However, stories like this that discuss real politics and social dynamics require more conviction and more clarity from the director in describing. The hazy thoughts and waffling about the edges have little impact.
The film depicts Peddha Kapu, the protagonist, as bringing about change in the community and becoming a leader to the point that NT Rama Rao decides to visit to their village and declare his name as the next MLA. However, it is Akkamma, played by Anasuya, who brings about changes, not Peddha Kapu. Ponniyan Selvan's Aishwarya Rai character was most likely the inspiration for this character.
Another character, represented by Naga Babu, seeks to bring Satya Rangayya and Bayyanna together while also believing Peddha Kapu will become the leader. Why would he try to mediate peace between two wicked political leaders if he is a representative of the Telugu Desam party, which wants to create change and provide power to good and new people? There appears to be a lot of confusion in director Addala's mind.
Even though it has a grand vision, great production values, and excellent acting from its cast, the film ultimately suffers from its muddled storytelling and lack of clear thoughts.
All main actors give excellent performances. Virat Karrna, the newcomer in the lead role, makes impressive and confident debut. In certain angles, he reminds us young Prabhas. The leading lady, Pragati Srivastava, has charming looks.
Once again, Rao Ramesh impresses as a ruthless politician. Srikanth Addala excels in his role as a crippled feudal villain. Anasuya as Akkamma shines. AadukalamNaren is impressive as well. Naga Babu is okay.
The film scores higher on the technical front, with Chota K Naidu producing outstanding visuals and rich fames. The production design is superb. While Mickey J Meyer's songs aren't very memorable, his background score is captivating.
Srikanth Addala's writing and directing approach has shifted dramatically. There are much too many violent scenes, as well as beheadings and slayings of other body parts.
Bottom line: "Peddha Kapu 1" has lofty ambitions and attempts to present a political drama set in the 1980s. The film discusses power struggles and class conflict, but it suffers from vague ideas. The performances and production values are excellent, but more clarity is required.
Rating: 2.5/5
By Jalapathy Gudelli
Film: Peddha Kapu 1
Cast: Virat Karrna, Pragati Srivastava, Rao Ramesh, Naga Babu, Anusuya, Tanikella Bharani, Brigida Saga, Rajeev Kanakala, Eeshwari Rao, Aadukalam Naren, and others
Music: Mickey J Meyer
DOP: Chota K Naidu
Fights: Peter Hein
Editor: Marthand K Venkatesh
Art: GM Sekhar
Producer: MiryalaRavinder Reddy
Director: Srikanth Addala
Release Date: Sep 29, 2023