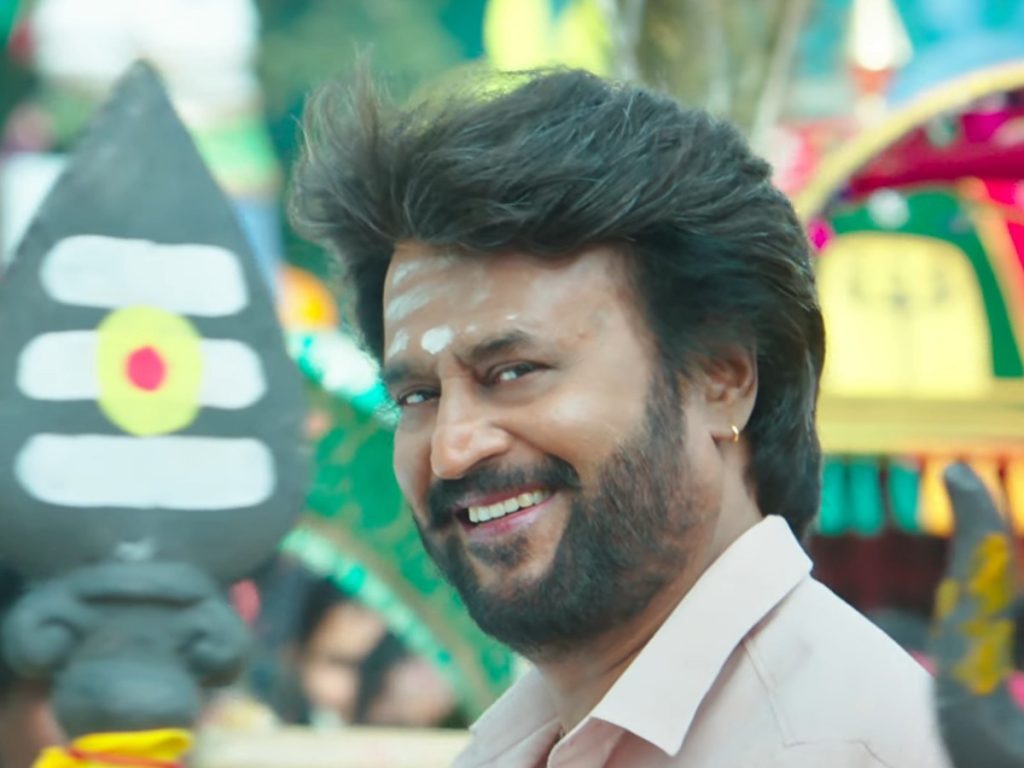 What's it about?
Set in Rajolu, the film talks about the bonding between Veeranna (Rajinikanth), the village president, and his sister Kanaka Mahalakshmi (Keerthy Suresh). He would go to any extent for the happiness of his sister. As Kanakam has returned home after completing her studies, her brother starts looking for alliances for her. Kanakam agrees to get married to the guy chosen by her brother. But much to the shock of Veeranna, she runs away on the wedding day.
After searching for her for months, Veeranna comes to know that Kanakam got married to her boyfriend in Kolkata. He also understands that she is now facing many problems from a ruthless businessman. Veeranna goes after the businessman who brought his sister's life to a miserable situation.
Analysis
Rajinikanth keeps calling his sidekick Soori as Mithai Killi. Soori replies to him with a rhyming word. If Rajinikanth utters "Mithai Killi", Soori would come up with phrases like "Happily", "Musically", etc. In one scene, Soori calls himself Sweet Paan (the English word for 'Mithai Killi'). To sum up the experience of watching 'Peddhanna', I borrow Soori's style: Sweet Paan…What a Yawn or Mithai Killi…Enti Ee Lolli.
Basking in the glory of box-office success like 'Vedalam' and 'Viswasam', director Siva has made this sentiment drama. Superstar Rajinikanth essaying the titular character, the film begins without much fuss. The early scenes are devoted to Rajinikanth's greatness, his bonding with his sister, etc. A brother doing anything for a sister is an outdated and clichéd trope in South Indian films. For more dramatic effect, director Siva has added scenes such as Rajinikanth sewing wires of the chariot to his back and dragging it for the well-being of his sister. The film has a galore of such melodramatic scenes.
There are also some silly comedy portions involving Rajinikanth, and his maradallu played by his former heroines Khusbhu and Meena. In the name of comedy, we get to see Rajinikanth, Khushbu, and Meena indulging in 'sarasam'. The yawning moments go on for an hour.
The second half turns into action drama. But the villains are so weak that the action part doesn't engage us. The two villain characters played by Abhimanyu Singh and Jagapathi Babu are written badly.
In the beginning, we are made to believe that Rajinikanth would do anything for his sister's happiness. But she doesn't inform her brother about her love story and asks him to marry her off to her boyfriend. Instead, she runs away. This defies the logic. Rajinikanth protecting her like a shadow and never coming in front of her makes it a script convenience than organic thought.
It gets sentiment scenes right – even if they are formulaic and cringe-worthy.
The 70-year-old superstar Rajinikanth looks better than in his recent movies. His costumes, his styling, and makeup are perfect. Rajinikanth's dialogues, however, lack impact this time. Keerthy Suresh plays a weepy sister's role. Nayanthara makes an extended guest role. Soori's comedy is outdated.
The film has rich frames, but the writing has poor standards. Music is a mixed bag.
Bottom-line: Rajinikanth's Peddhanna is boring. It reeks of the 80s and 90s scenes. With an outdated story and narrative, it tests patience. Rajinikanth cannot save it.
Rating: 1.5/5
Jalapathy Gudelli
Film: Peddhanna
Cast: Rajinikanth, Keerthy Suresh, Nayanthara, Jagapathi Babu, and others
Editor: Ruben
Director of Photography: Vetri Palanisamy
Stunts: Dhilip Subbarayan
Production: Sun Pictures
Directed by: Siva 
Release Date: November 4, 2021