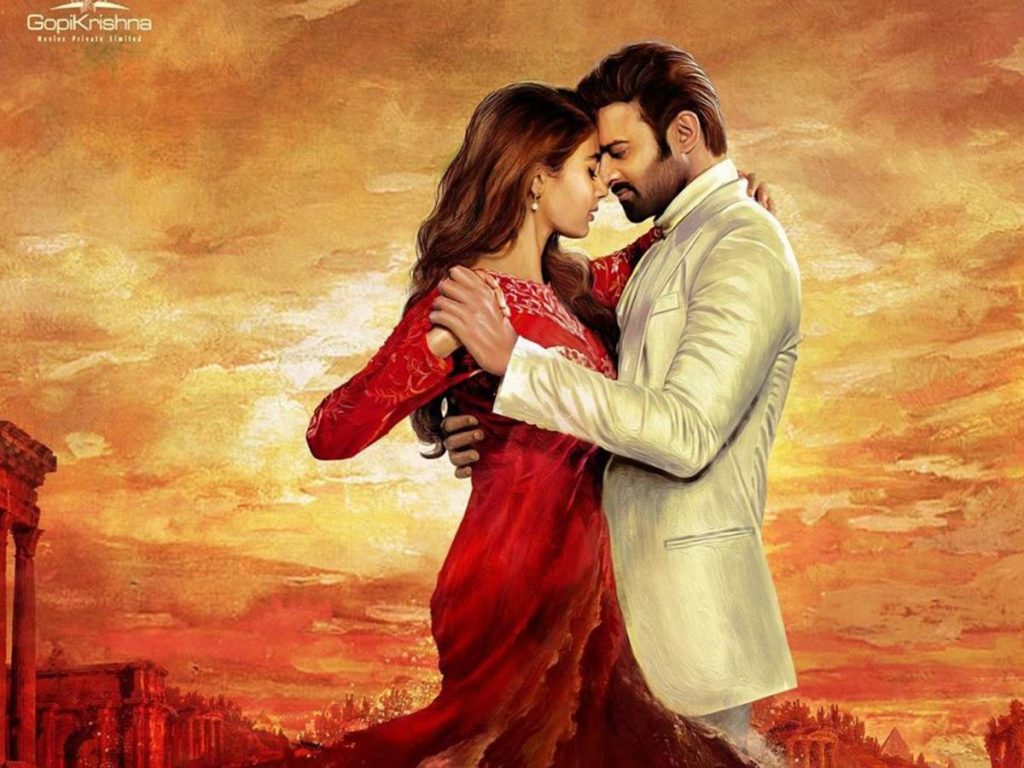 What's it about?
1975-76, Europe. Vikramaditya (Prabhas), a renowned palmist, moves to Italy after telling the then Indian Prime Minister Indira Gandhi that she would impose an emergency in India. He believes that astrology is a science that is 100% correct. On the other hand, his guru Paramahamsa (Krishnam Raju) has a theory that astrology can predict up to 99%, not 100%. The remaining 1% of people write their fate and create history, says Paramahamsa, with which Vikramaditya differs.
Vikramaditya meets Prerana on a train and falls for her instantly. She is a doctor working in a general hospital in Rome and is suffering from a life-threatening disease. When Vikramaditya sees her palm, he predicts that she will live for 100 years. But the next day, he decides to leave her and move far away from her. Why? What is he hiding from her?
Analysis
The first thing that grabs your attention in 'Radhe Shyam', Prabhas and Pooja Hegde starrer period drama set in Europe, is the colorful setting. Directed by Radha Krishna Kumar, whose first film 'Jil' is hardly remembered by anyone or talked about, the love story has a grand production design and camerawork. A picture-perfect setting of 1970s Europe (mostly created by sets and visual effects) lends beauty to this hollow story. Beneath this glossy setting, everything is superficial and pretentious.
The film begins with a voice-over by Rajamouli talking about the war between love and destiny and shows visuals of turbulence in the sea on 26th November 1976. The film then flashes back.
The introduction of Prabhas as a palmist and Pooja Hegde as a doctor who has few days to live is neatly established. But when it comes to the actual love story between them, the writer and director have thrown hands up. We get to see galore of lousy sequences in the name of romance.
In the very beginning of the film, a huge episode of Prabhas practicing 'death' with yoga postures in a hospital bed takes place. This is an example to say how bad Radha Krishna Kumar's writing is. That is just the tip of the iceberg. In the name of romance, we see more such poorly written scenes. Except for the twist post-interval, the story of ill-fated lovers has a boring narrative.
With zero chemistry between the lead pair, the romantic sequences have made the watching experience unbearable. The story idea is nothing great. Krishna Vamsi's 'Murari' has partly explored the same angle. To drive the point that men and women can write their fate themselves, the whole exercise makes an excruciating experience, and is futile.
'Ee Rathale" was pleasing when I heard it, but on the screen not a single song is effective. When a love story doesn't extract the palpable chemistry from the lead pair, nor offer lilting songs, no element, not even grandeur and visuals, save it.The first half itself is quite disappointing. It draws us into the story for minutes after the interval, but the climax has again spoiled the experience. The climax is not only written with no creativity but also executed pretty badly. The VFX in those portions is tacky.
Looking dapper, Prabhas has delivered what's required for a story like this – putting up a class act. After playing larger-than-life characters in Baahubali and Saaho, he has played a romantic guy. Pooja Hegde is luminous as Prerana. Veteran actor Krishnam Raju, in a brief role, has added some weight to the story.
Except for Prabhas and Pooja Hegde, and to some extent Krishnam Raju, all other characters appear as studio props, with no role or screen space worth mentioning. Murali Sharma appears in three or four shots, and he never opens his mouth. Kunal Roy Kapoor and Priyadarshi get one or two lines, that's it. What value does Jagapathi Babu's track bring to the story?
As said before, the work of Manoj Paramahamsa (cinematography) and Raveendar (production designer) are terrific. Songs are ineffective on screen, and so is the background score.
Bottom-line: 'Radhe Shyam' has a hollow story with a lousy narrative. Despite grand visuals and lavish production design, the film sinks completely. Boring moments are in abundance throughout. Another proof to the fact that no amount of budget on visuals can save a badly written script. 'Radhe Shyam' is painfully prosaic.
Rating: 2/5
By: Jalapathy Gudelli
Film: Radhe Shyam
Cast: Prabhas, Pooja Hegde, Krishnam Raju, Bhagyashree, Sachin Khedekar, Priyadarshi
Music: Justin Prabhakaran
DoP: Manoj Paramahamsa
Production Designer: R Raveendar
Editor: Kotagiri Venkateswar Rao
Sound Design: Resul Pookutty
Producers: Vamsi- Pramod – Praseedha
Written and Directed by: Radha Krishna Kumar
Release Date: March 11, 2022