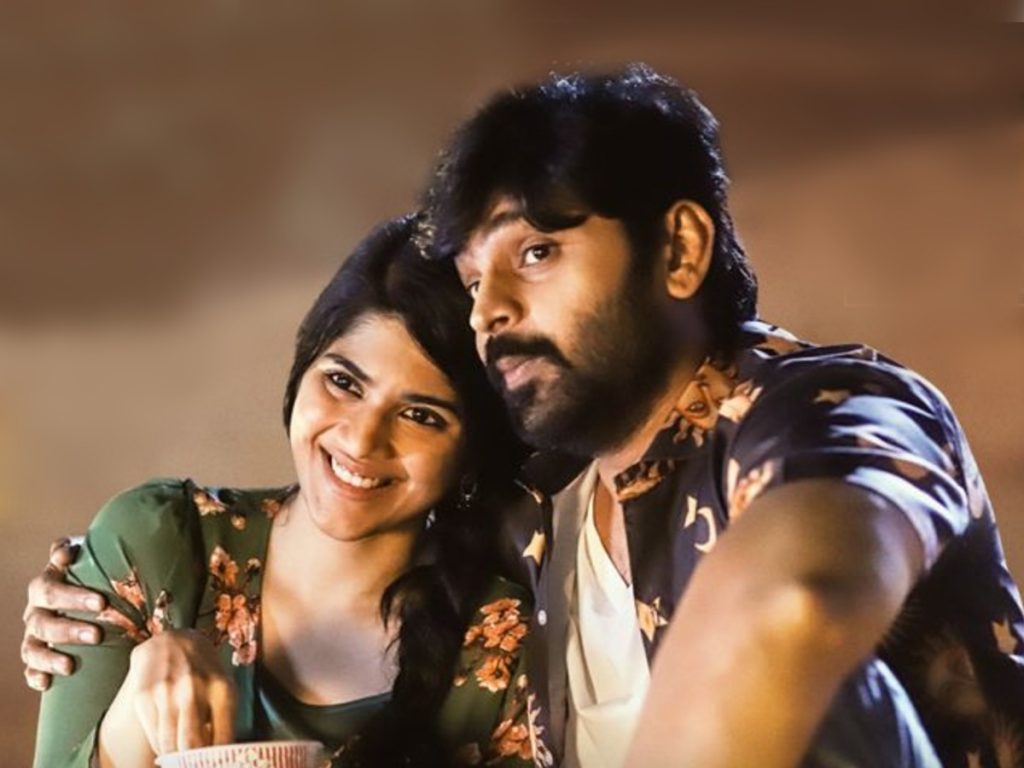 What's it about
The story takes place in Hyderabad. Bhaskar (Sree Vishnu) lives in a poor locality with his wife Vidya (Sunainaa), and son. As the sole breadwinner, he struggles to meet the needs of their family as he also needs to pay money for the education of his wife, who is studying law. So, he supplements his income with petty thieving.
Frustrated by his miserable life at home, Bhasker soon strikes up a passionate relationship with software professional Sanjana (Megha Akash). She believes he is also a software professional. Unaware of Bhaskar's other life, Sanjana dreams of marrying him and begins to save money to buy an apartment for them.
He decides to settle with Sanjana and stop thieving. Before quitting this, he attempts to steal a big bounty from a house. But he gets caught by a police officer who came to his lover, who resides in the adjoining house. Will Bhaskar save his skin? Will his wife and his girlfriend pardon him?
Analysis
Like in any other Telugu film, the protagonist of 'Raja Raja Chora' is a good-hearted guy. Unlike regular Telugu films, the protagonist cheats his wife and also his girlfriend. He hides one part of his identity from his girlfriend and the other from his wife. He loves his wife but wants a good life. And, of course, a girlfriend! The protagonist is not a 'hero' in a true sense. He is a thief, a fake. This characterization is new for a regular Telugu movie hero.
Written and directed by newcomer Hasith Goli, 'Raja Raja Chora' has a story that is off the beaten track and a unique characterization for a Telugu hero. On that front, the film scores big.
But 'Raja Raja Chora' doesn't begin with a bang, rather the initial portions go on a slow note. The director takes his own sweet time to establish the dual nature of the protagonist and introduce all characters. It picks up after we get to know why and how the hero is involved with his girlfriend.
The beauty of the screenplay is the inclusion of funny twists. When we expect to see the hero's fake identity getting exposed, the exact opposite happens, taking the story to a different dimension. The first half revolves around the hero, his girlfriend, and a police officer. The three of them lead dual lives, hide another side of them from their loved ones.
How the lives of these three persons are connected is told entertainingly. The interval bang is the main highlight. The second half is more about resolving all the issues. Even in the fatty second half, there is an equal number of good scenes, and scenes that go off the rails. When the drama revolving around the hero and his wife comes to the fore, it lacks convincing. Plus, the proceedings turn too slow and more sentimental.
There are enough good performances in the film. After a disappointing show in 'Gaali Sampath' early this year, Sree Vishnu comes to form in this film. He is convincing in both shades of his role. Sunainaa, who mostly does Tamil films, steals the show with her strong and meaty role. Her performance needs special appreciation. Megha Akash as a girlfriend is convincing and puts up a decent act. Ravi Babu as a police officer leaves a mark. Gangavva has also a meaningful role. For a change, Ajay Ghosh gets a soft role.
The technical crew has put in the required effort. New director Hasith Goli shows spark in screenplay writing. The dialogues are good.
Bottom line: 'Raja Raja Chora' has some smart writing, fun moments. The pre-interval scenes are a laugh riot. But the second half wobbles with some unconvincing portions. However, the film is a decent entertainer.
Rating: 3/5

By Jalapathy Gudelli
Film: Raja Raja Chora
Cast: Sree Vishnu, Megha Akash, Sunainaa, Ravi Babu, Ajay Ghosh
Music: Vivek Sagar
Editor: Viplav Nyshadam
Cinematography: Veda Raman Shankaran
Producers: TG Vishwa Prasad, Abhishek Agarwal
Written and direction: Hasith Goli
Release Date: August 19, 2021