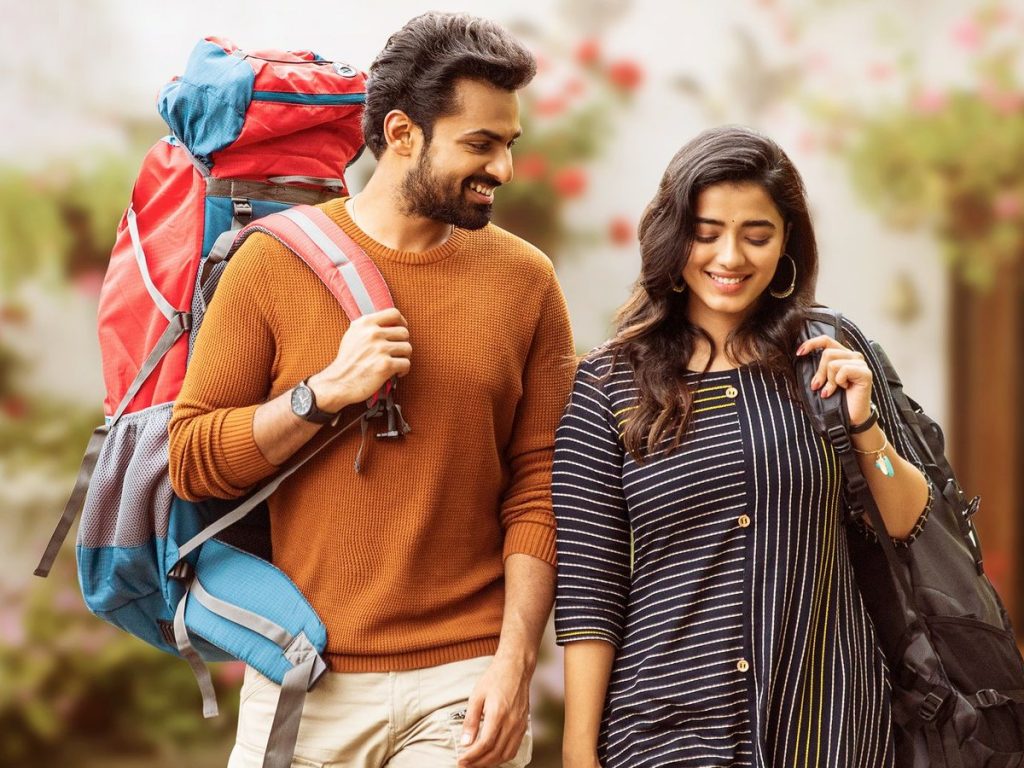 What's it about?
Rishi (Vaisshnav Tej) and Radha (Ketika Sharma) were born on the same day. Their parents are friends as well. They are also classmates in a medical college, and eventually, they become lovers. Due to an incident, Rishi and Radha's brother (Naveen Chandra) fight. Their families part ways. What steps would Rishi and Radha take for their families to get untied again?
Analysis
'Ranga Ranga Vaibhavanga' can be summed up in a sentence: two friends fall in love, and they put all their efforts to see that their families remain their bond intact. This logline may remind you films like "Ninne Pelladutha", "Nuvve Kavali", and "Nuvvu Leke Nenu Lenu". Yes, novelty is hard to find in director Gireeshayya's 'Ranga Ranga Vaibhavanga' featuring Vaisshnav Tej and Ketika Sharma as the lead pair.
The film is more of a remix version of the said films above. More than the old template, the lack of freshness in romantic sequences hurts the most. The ego the young couple exhibit, the pranks they play, the dialogues they mouth, and the jokes they crack reek of clichés.
Paying a tribute to old hits like 'Kushi' or 'Nuvve Kavali' is appreciable but rehashing them without any purpose gives an idea of how lame the writing is. Scenes like the hero disturbing the heroine with loud music to disturb her studies or playing other pranks are straight out of 'Kushi' and 'Nuvve Kavali'. The so-called political angle and Naveen Chandra's thread have failed to add any difference to this regular rom-com. 
The second half of the film further nosedives.
Thankfully, the film has Devi Sri Prasad's mellifluous soundtrack and the crackling chemistry between the lead pair to keep us invested in it for a few moments. DSP has given two melodious songs. Vaisshnav Tej fits in the role of a boy-next-door. Ketika Sharma provides a much-required glam quotient. Naveen Chandra adds some value. 
Bottom-line: 'Ranga Ranga Vaibhavanga', a rom-com reminding love stories of half a century back, lacks freshness in theme and treatment.
Rating: 2.25/5
Review by: Jalapathy Gudelli
Film: Ranga Ranga Vaibhavanga
Cast: Panja Vaisshnav Tej, Ketika Sharma, Naveen Chandra, Tulasi,
Music Director: Devi Sri Prasad
Cinematographer: Shamdat Sainudeen
Presents: Bapineedu
Producer: BVSN Prasad
Written and Directed by: Gireeshaaya
Release Date: Sep 02, 2022