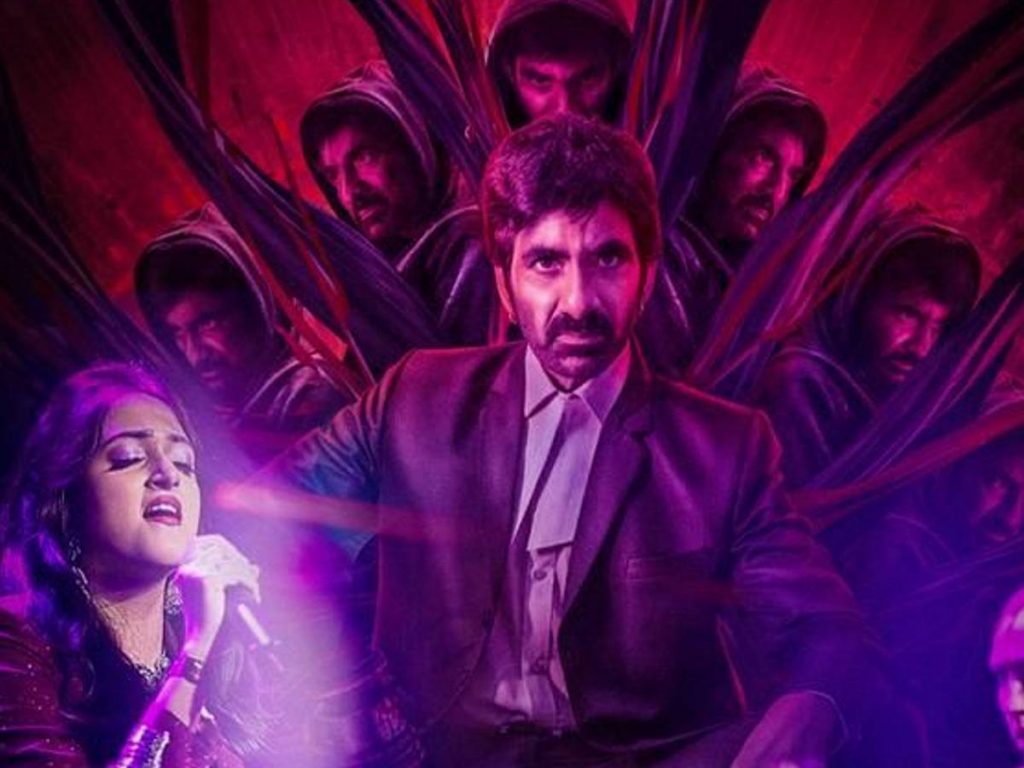 What's it about?
Ravindra (Ravi Teja) is a lawyer at the firm where his ex-girlfriend Kanaka (Faria Abdullah) is the senior lawyer. Harika (Megha Akash) comes to their firm pleading for the release of her father (Sampath Raj) from prison on the grounds that he was falsely accused of murder.
Ravindra's feelings for Harika inspire him to persuade Kanaka to take up the cause. And then there's another person who, like Harika's dad, says he was falsely accused of murder and framed. The police have discovered a pattern linking a number of murders.
Who is responsible for these slayings? And why does a cop think Ravindra must be in on it?
Analysis
Ravanasura, according to the epic 'Ramayana,' had ten faces. In other words, King Ravana was a multifaceted character. Similarly, in 'Ravanasura,' a new film starring Ravi Teja, the protagonist uses prosthetic makeup to pose as different people. That is the only connection between the film and the Ramayana.
The film is based on "Vinci Da," a 2019 Bengali psychological thriller. "Ravanasura," unlike the Bengali film, is not a straight-up thriller. It deviates from "Vinci Da" and proceeds in a typical manner. In the end, the so-called main reveal is a damp squib.
The big reveal in any thriller should be shocking or convincing. It is far more credible in the Bengali film. However, director Sudheer Varma and his writer Srikanth have changed it and created their own part, which is not only illogical but also lacks shocking value.

When a leading hero in one of our "mass masala" films portrays a villainous character, we viewers expect a plot twist to reveal that his villainous actions serve a greater good. The fact that Ravi Teja has committed murder and attempted other crimes in the style of a villain is, therefore, not shocking. For, sure enough, the film offers an explanation for the protagonist's bad behavior, which is what we anticipated all along. Although the film is fairly predictable, it has serious problems with logic.
The glaring loophole is in the thread of Ravi Teja and Megha Akash. The character of Anu Emmanuel is another example of poor writing. Only Sudheer Varma and Srikanth Vissa understand why they included her role.
Due in large part to Ravi Teja's fantastic performance in a negative role, the film provides at least a couple of exciting moments. He's done an excellent job, and the film relies on him entirely. Megha Akash stands out amongst the other actors. Here, we see Megha Akash in a totally new light. Jayaram has a very standard role. The part given to Rao Ramesh and his performance are both awful. Both Sriram and Faria appear in a few scenes. Likewise, Murali Sharma is.
The film's technical and production output is satisfactory. Both Srikanth Vissa, the writer, and Sudheer Varma, the director, have done a poor job.
Bottom line: In sum, "Ravanasura" is a thriller in which Ravi Teja plays a role heavily shaded with negativity. Despite Ravi Teja's best efforts, the film is riddled with holes of incoherent storytelling and logic.
Rating: 2.5/5
By Jalapathy Gudelli
Film: Ravanasura
Cast: Ravi Teja, Sushanth, Anu Emmanuel, Megha Akash, Faria Abdullah, Jayaram, Hyper Aadi, Sriram, Daksha Nagarkar, and others
Written by: Srikanth Vissa, Sudheer Varma
Music: Harshavardhan Rameshwar, Bheems Ceciroleo
Cinematography: Vijay Kartik Kannan
Editing: Naveen Nooli
Producer: Abhishek Nama
Directed by: Sudheer Varma
Release Date: April 7, 2023