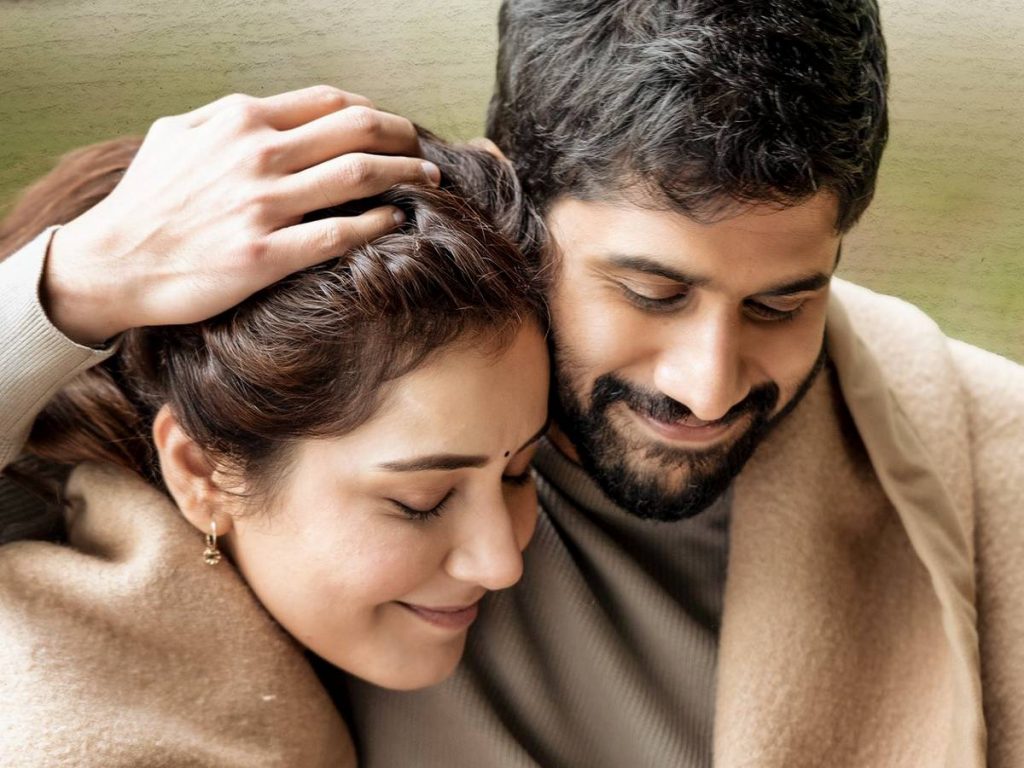 What's it about?
Abhiram (Naga Chaitanya) comes to the USA from Andhra and builds an app, Vaidya. His colleague Priya (Raashi Khanna) likes his idea of a diagnostic center on a mobile phone and funds the required money to develop the app. The app turns out to be a successful venture. While returning the money he has taken from her, he proposes to her, and they start a live-in relationship.
As becoming successful, Abhiram starts believing he is a self-made man and treats others as parasites. This leads to Priya breaking up with him. Another incident awakens his conscience. He understands that he may not reach Priya again unless he thanks those who helped him find success.
So, he embarks on a journey to thank the people who shaped his life and career, including his college lover (Malavika Nair).
Analysis
Written by BVS Ravi, the basic story of Vikram Kumar's 'Thank You' is interesting on paper. What if Mark Zuckerberg of 'The Social Network' embarks on a journey as the protagonist of 'Naa Autograph'? This exciting point seems to be the main idea behind 'Thank You', which is about a successful corporate guy finding the true meaning of life.
The characterization of Naga Chaitanya in 'Thank You' has a source in 'The Social Network' (2010). The journey the hero takes is similar to 'Autograph'. The turning point of the film is also inspired by the Hollywood classic 'It's a Wonderful Life (1946). But this 'inspired' work doesn't inspire us at all. In fact, Vikram Kumar's screenplay and direction are listless.
Despite having an interesting premise, Vikram Kumar has made it a predictable fare. In most of Vikram Kumar's films, the heroine goes by the name Priya. Raashi Khanna's name is also Priya. The predictability trait appears at the very beginning of the film as the movie opens with the narration by Priya (Raashi Khanna).
While the heroine narrates the story initially, and after the end of the first act, we see the film progressing from the point of view of its hero. Strange!
To be fair, the first act is engaging and interesting. How Naga Chaitanya becomes a successful businessman and how he becomes self-centered after achieving fame are shown effectively. His relationship with Raashi Khanna is engaging. The twist related to Prakash Raj is another nice touch of the film.
But 'Thank You' treads a predictable path after twenty minutes. The 2-hour movie has two important episodes – one with Malvik Nair and the other with Avika Gor – Sushanth Reddy. Both these episodes are formulaic and clichéd. These are taxing. There are moments when you feel like you are watching some of Vikram Kumar's old films again.
It is supposed to be a feel-good film but ends more as a predictable fare.
Naga Chaitanya draws you in with his sincere performance. He is in the 'Premam' zone here. Raashi Khanna in her small role is effective. Malavika and Avika Gor add nothing much. Prakash Raj and Eeshwari Rao add value to their roles. Sushanth Reddy is decent.
Thaman is not in best form here. The title song is the only noteworthy. Veteran cinematographer PC Sreeram adds his touch in some places. The framing has his stamp. Dialogues are neat. 
Bottom-line: 'Thank You' mixes 'The Social Network' and 'Naa Autograph' but the result is not smooth. Not at all engaging! Vikram Kumar's screenplay and direction are predictable and old-school.
Rating: 2/5
By Jalapathy Gudelli
Film: Thank You
Cast: Naga Chaitanya, Raashii Khanna, Malvika Nair, Avika Gor and others
Story: BVS Ravi
Music: Thaman
Cinematography: PC Sreeram
Editor: Navin Nooli
Producer: Raju, Sirish
Director: Vikram K Kumar
Release Date: July 22, 2022