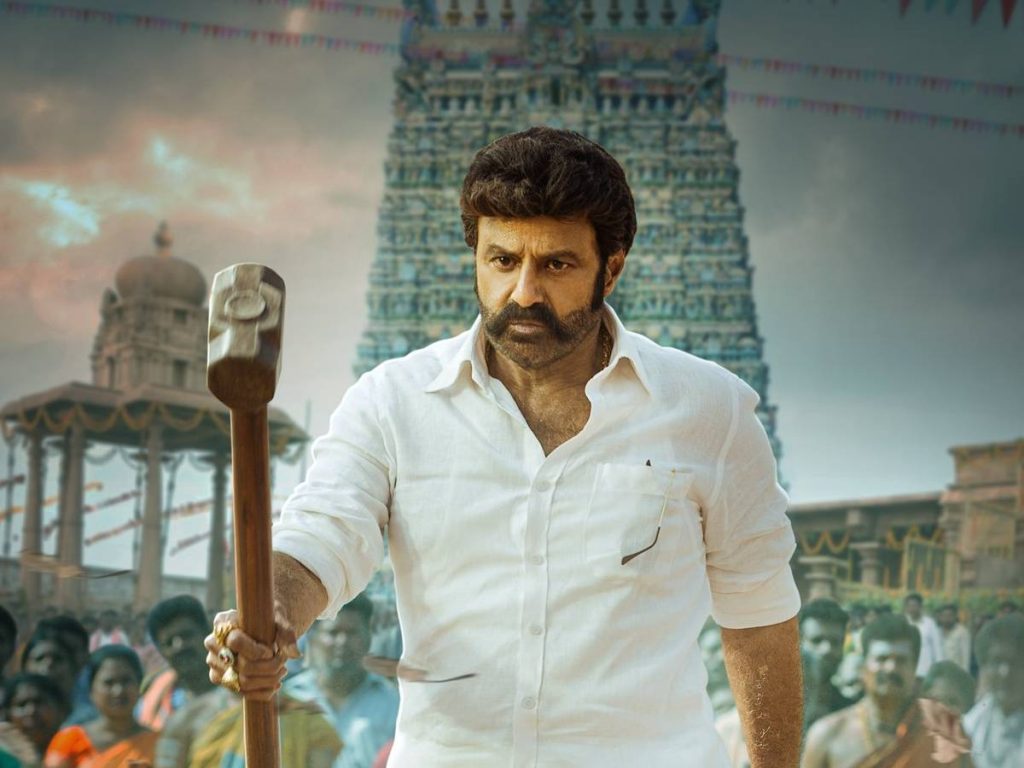 What's it about?
Jai Simha Reddy (Nandamuri Balakrishna) and his mother Meenakshi (Honey Rose) have established themselves in Istanbul, Turkey. Jai Simha Reddy and Eesha (Shruti Haasan) are in love and plan to marry. Despite their estrangement, Meenakshi invites Veera Simha Reddy (Balakrishna) to their son's wedding in Turkey.
Flashback!

A faction leader in Kurnool, Veera Simha Reddy is also well-liked for his kindness. His stepsister (Varalakshmi Sarath Kumar) develops hatred for him as a result of one incident. She eventually married Veera Simha Reddy's archenemy, Pratap Reddy (Duniya Vijay).
What was the source of the schism between Veera Simha Reddy's sister and brother, and why did she vow to kill him? Will Jai Simha complete what his father began?
Analysis
For their first film together, Nandamuri Balakrishna and 'Krack' director Gopichand Malineni kick things off with a bang in 'Veera Simha Reddy'. The introduction of the character of Veera Simha Reddy kicks off the drama after a forgettable love interest track involving the younger Balakrishna and Shruti Haasan.
As the benevolent faction leader Veera Simha Reddy, Balakrishna roars in his signature fashion while spitting out punch lines. He delivers the goods, as expected by his followers, dressed to the nines. Despite being formulaic, the first half is still fairly interesting and engaging. Balakrishna's acting style and swagger are huge reasons for this. There are also political dialogues.
Up until the intermission, the story primarily focuses on Veera Simha Reddy and his rivalry with Pratap Reddy (played by Duniya Vijay). When the first half concludes, it does so with a dramatic twist. Although the second act makes an effort to build on the interval bang, it ultimately devolves into more mundane sibling drama.
While the later part is sufficiently story-driven, it lacks any truly compelling features. Furthermore, the explanation for the misunderstanding between the siblings appears clumsy and flimsy. I no longer expect subtlety or logic from mainstream entertainment. Mass entertainers, however, are expected to be so captivating that they make us forget about these things entirely. The second half of the film, however, is a letdown.
The film is dominated by numerous action sequences.
In his dual roles, Balakrishna wears three distinct looks. He dons both an older and a younger look for the role of Veera Simha Reddy. In his role as an older Simha Reddy, he excels. A stirring effect is produced by his dialogues. Even though Varalaxmi Sarath Kumar is given another substantial part, her character's development is rushed.
Songs are the only reason Shruti Haasan appears on screen. Her comedy stint is awkward to watch. Honey Rose seems fit for her role well. As an antagonist, Duniya Vijay fails to impress.
Among the technicians, Thaman gives his best with his score in the background. But the songs are just okay. Both the cinematography and production values are high. Sai Madhav Burra's dialogue is spotty: it works well occasionally but feels formulaic most of the time.
Gopichand Malineni, the film's director, proves his mettle in a few key areas, but the film overall suffered from a formulaic script.
Bottom-line: 'Veera Simha Reddy' is made for the die-hard fans of Balakrishna. Loaded with political dialogues and the show of Balakrishna's swag, the first half makes a decent watch. But the second half turns too formulaic. It is for the 'Jai Balayya' crowd.
Rating: 2.5/5
By Jalapathy Gudelli
Film: Veera Simha Reddy
Cast: Nandamuri Balakrishna, Shruti Haasan, Varalaxmi Sarath Kumar, Honey Rose, Duniya Vijay, and others
Dialogues: Sai Madhav Burra
Music: Thaman
DOP: Rishi Punjabi
Editing: Navin Nooli
Art: A.S. Prakash
Fights: Ram-Laxman, Venkat
Producers: Naveen Yerneni and Ravi Shankar Yalamanchili
Story, Screenplay and Direction: Gopichand Malineni
Release Date: Jan 12, 2023