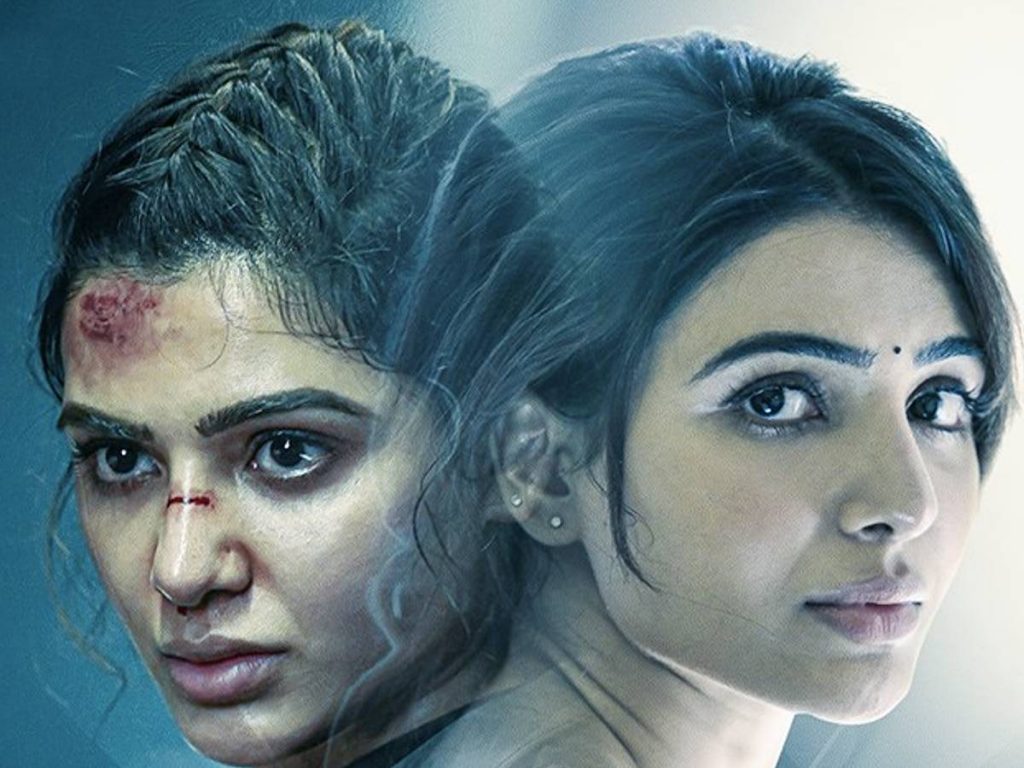 What's it about?
Yashoda (Samantha), a poor unmarried woman, agrees to be a surrogate mother because she needs the money for her younger sister's surgery. She is taken to Eva, a surrogate mother facility centre in the middle of the forest.
Yashoda discovers that there are many poor women waiting for delivery when she enters the Eva facility run by a woman Madhu (Varalaxmi Sarath Kumar, and a doctor Gowtham (Unni Mukundan).
Yashoda suspects that the felicity centre is a shady operation and sets out to expose it. What exactly is the facility's scam? How is Yashoda capable of unearthing the scam?
Analysis
On the surface, 'Yashoda,' starring Samantha in the lead role, is a surrogacy thriller, but the plot also involves a medical mafia involved in sinister crimes. The main plot is interesting, and it also offers twists and turns, which are essential characteristics for a good thriller.
Written and directed by Hari and Harish, some parts are riveting, while others give the impression that the directors should have rewritten them.
Let us begin with the positive aspects. The idea of keeping surrogate mothers in one location and the doctors who should be providing care planning unspeakable crimes is intriguing. This keeps us invested in the story. After a slow build-up, the drama picks up just before the intermission.
The pre-interval sequence exemplifies effective writing, execution, and acting. This sequence is the film's high point.
The second half of the film also features two major thrills: 1) disclosure of another scam 2) the true identity of the heroine. 'Yashoda' provides these high moments.
Let us now look at its disadvantages. The hospital scenes, particularly the interaction between the inmates, are tedious. The film progresses unevenly until the pre-interval sequence. And the scenes involving Sampath Raj's police investigation are formulaic and ineffective. The scenes seem hollow, especially when Murali Sharma confronts Sampath Raj's team. The film's major plot twist is both surprising and predictable. Yeah, predictability is its one of the main problems.
Having said that, 'Yashoda' works primarily because of Samantha's terrific performance. Her character has two sides, which she brilliantly portrays. Samantha rules the entire show. Unni Mukundan as the doctor and Varalaxmi Sarath Kumar as the actress stand out for their roles and effective acting styles.
The film has an excellent production and technical performances. The cinematography and production design are particularly noteworthy. The action stunts work well. Dialogues by Pulagam Chinnarayana and Challa Bhagyalaxmi are effective.
Bottom-line: 'Yashoda' is a thriller about the medical mafia. Samantha's stardom and performance, which she delivers superbly, are crucial to the female-centric action drama. The pre-interval scenes are riveting. 'Yashoda,' at times predictable, has its moments.
Rating: 2.75/5
By Jalapathy Gudelli
Film: Yashoda
Cast: Samantha, Varalaxmi Sarathkumar, Unni Mukundan, Rao Ramesh, and others
Dialogues: Pulagam Chinnarayana, Challa Bhagyalaxmi
Music: Mani Sharma
DOP: M Sukumar
Editor: Marthand K Venkatesh
Art Director: Ashok
Producer: Sivalenka Krishna Prasad
Written and directed by: Hari - Harish
Release Date: Nov 11, 2022