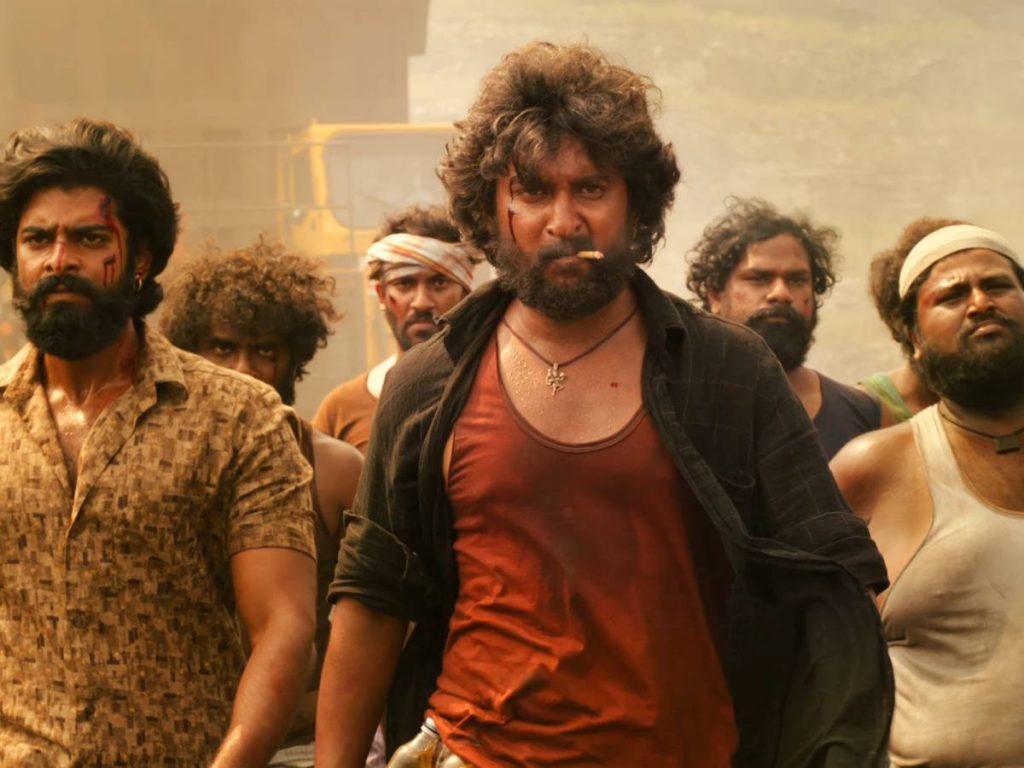 The trailer for 'Dasara' is now available. Nani has completely transformed into Dharani, a young woman who becomes an alcoholic. The film is set against the backdrop of the Singareni coal mines in Telangana and has a rugged appearance. The trailer is thrilling.
This trailer is filled with violence, bloodshed, friendship, and love. There is a mythological reference to Raaavana. There's even a dialogue: "Puranalaki Minchina Batukula Manavi."
This story is being presented in an lavish manner by new director Srikanth Odela, with Sudhakar Cherukuri producing. Nani's love is Keerthy Suresh.
In this film, which is set in Telangana, Nani takes on a character who is both rough and massy. The film is already generating a lot of buzz, and the trailer raises expectations high.
Santhosh Narayanan provides the music. The songs are trending on YouTube. 'Dasara' is set for release on March 30. It Nani's first pan-Indian movie which is to be released in Hindi, Tamil, Malayalam and Kannada languages as well.