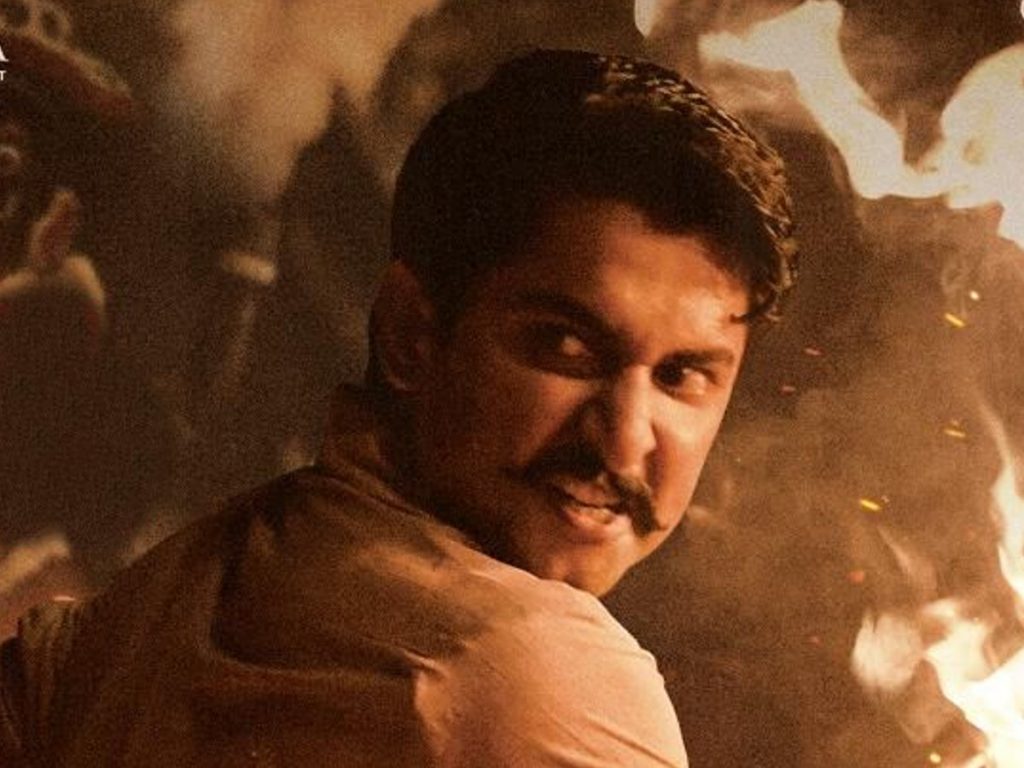 Touted to be the costliest film in his career, Nani has dropped the teaser of 'Shyam Singha Roy'.
Directed by Rahul Sankrityan and produced by Venkat Boyanapalli, the teaser begins with a woman's voice revealing the plight of their life. They are living in hell as sex slaves. A revolutionary man writes brings their story to the world with his writings. He is Shyam Singha Roy, played by Nani.
Cut to the current times, we have another Vasu (Nani again), who wields a camera stand. Looks like he is a (documentary) filmmaker in the present time. The film chronicles two stories of two different eras. 
Sai Pallavi seems to be a Devadasi. The teaser ends with a lip-lock sequence between Nani and Krithi Shetty. Nani underwent a makeover to play the Bengali guy.
Mickey J Meyer is providing the music. 'Shyam Singha Roy' hits the theaters on December 24th.
Shyam Singha Roy, Nani, Sai Pallavi, Krithi Shetty, Shyam Singh Roy Teaser,