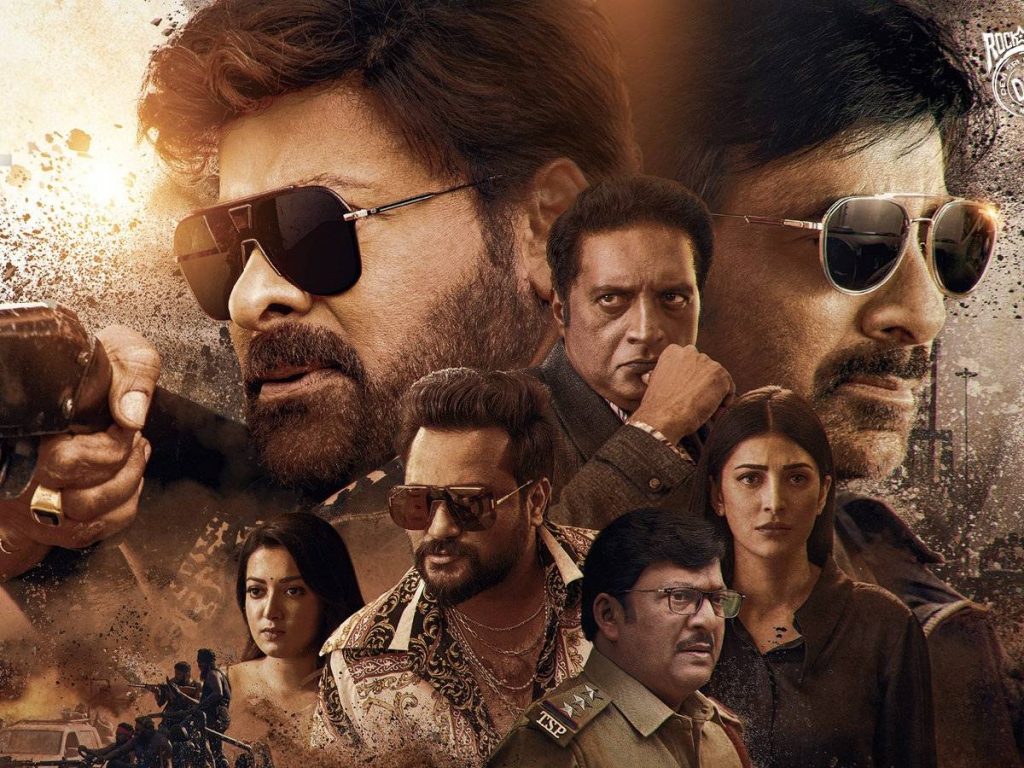 For "Waltair Veerayya," megastar Chiranjeevi and Ravi Teja have joined forces. The trailer has been released. Chiranjeevi is Veerayya, and Ravi Teja is the city police commissioner.
The trailer sets the stage by revealing that several people are keeping an eye out for Veerayya, who has name for himself in Vizag city. Shruti Haasan and Chiranjeevi share a few light-hearted and fun scenes together.
Chiranjeevi adds a nice finishing touch by reinterpreting a famous line from Ravi Teja's 'Idiot' with his own humorous spin in the final scene. The trailer has increased expectations. The film, which Bobby helms, will release on January 13.
Some notable dialogues…
"Mass Ane Padaniki Boddukosi Perettinde Aayanni Soosi"
"Mee Kathaloki Nenu Raalaa… Naa Kathaloke Meerandarocharu…"
"Records Lo Naa Perundadam Kaadu Raa… Naa Peru Meede Records Untai…"