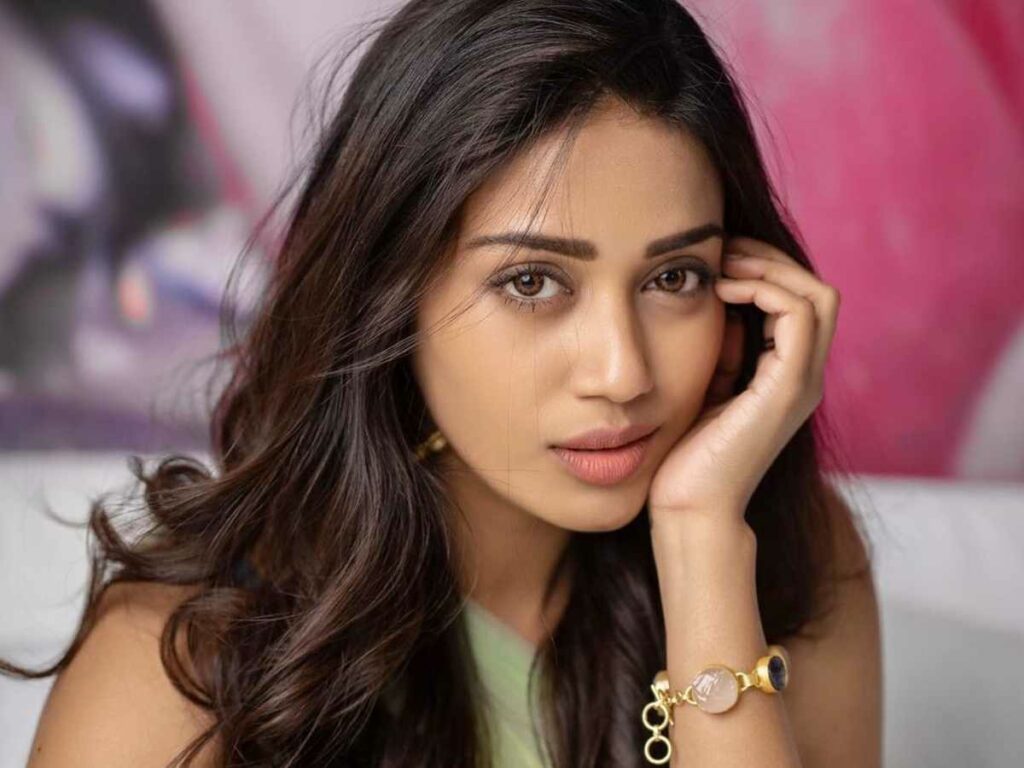 Having scored successes in Tollywood w̧ith 'Brochevarevarura', 'Chitralahari' and 'Ala Vaikunthapurramlo', Nivetha Pethuraj is back to enthrall us in a cop's role. She has played a police officer in Ram starrer 'Red', which was the remake of 'Thadam', a Tamil movie. As the film is gearing up for release on Jan 14, 2021, Nivetha Pethuraj spoke about the film, her career choices, and more…
How did Ala Vaikunthapuramlo's success help your career?
Touchwood, things have worked well after that film. Some of my close circles warned me not to do the film, as my role would not have much importance. But I did sign as it was Trivikram sir's film. Even my small role got noticed and helped me get offers.
Bagging this biggie with Ram… how did it happen?
As you know, I had worked with director Kishore on 'Chitralahari' and was in touch with him. So, he informed me much in advance that he is remaking this film and asked me to play the cop's role. Since I have a lot of belief in Kishore's talent and knew about Thadam's movie, I did not even listen to the story and went straight to the sets.
How did you go about your role?
Right during the time of scripting, Kishore gave a new touch to my role. He made small changes to my character and showcased me as a strong cop who is very tensed from the inside. I did what he told me. For Kishore's films, I go with an open mind and just perform.
What is so special about Red?
Ram is going to be the highlight of 'Red'. He plays twins in the film and showcases so much variety in his two roles. The way he was on the sets switching characters was so inspiring to see for an actor like me. The film's story, serious narration, and thrills will be quite new for the Telugu audience.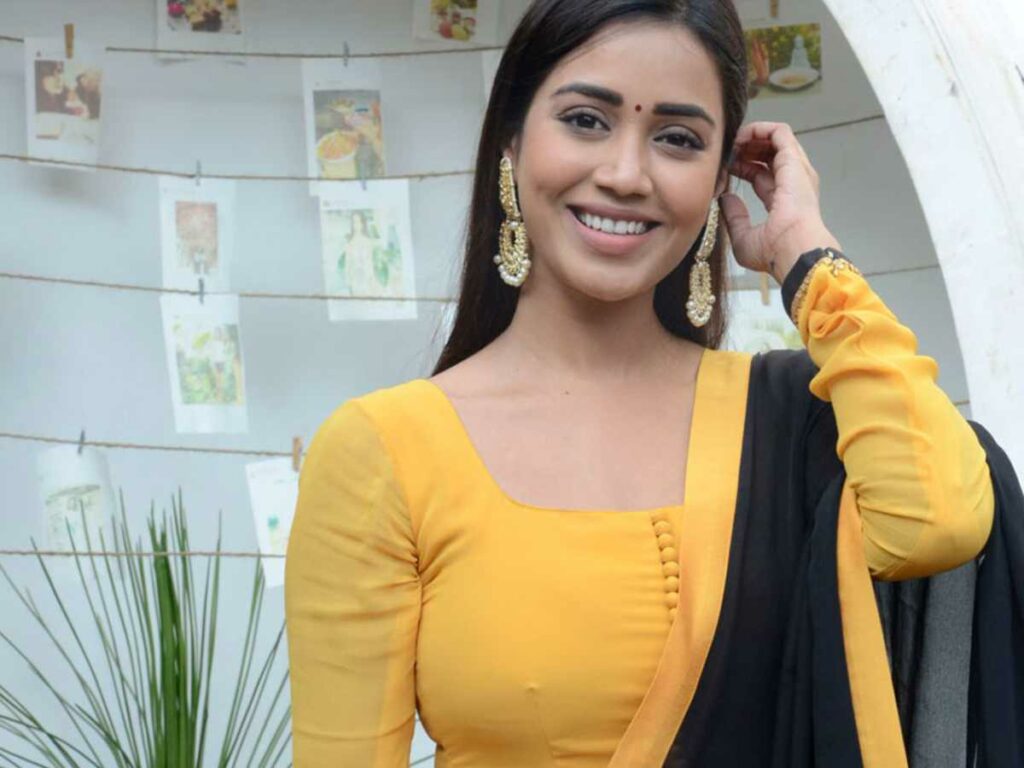 What's your take on Ram as a person?
Ram is a super talent and there is no denying that fact. He is one actor with supreme talent. But his sense of humor was hard to pick on the sets. He is in his world on the sets and switches off when the shot is called.
Who are your favorite directors in Telugu cinema?
I learned a lot from Trivikram garu but my favorites are Kishore Tirumala and Vivek Athreya with whom I did films previously. I am so fond of them that when they come up with an offer, I won't even listen to the story and will go straight on to the sets.
Why are you not doing main leads in Telugu? Are you not getting such offers?
In a way yes and no. I am getting the best roles and am taking one step at a time. But things will change with Vishwak Sen starrer 'Paagal' as I am doing the main lead and it is a proper commercial role. I think that the time has come where an actress should do any kind of role. I like Vijay Sethupathi, he plays hero and grandfather at the same time. Such a culture should also come for the girls. I am looking forward to it.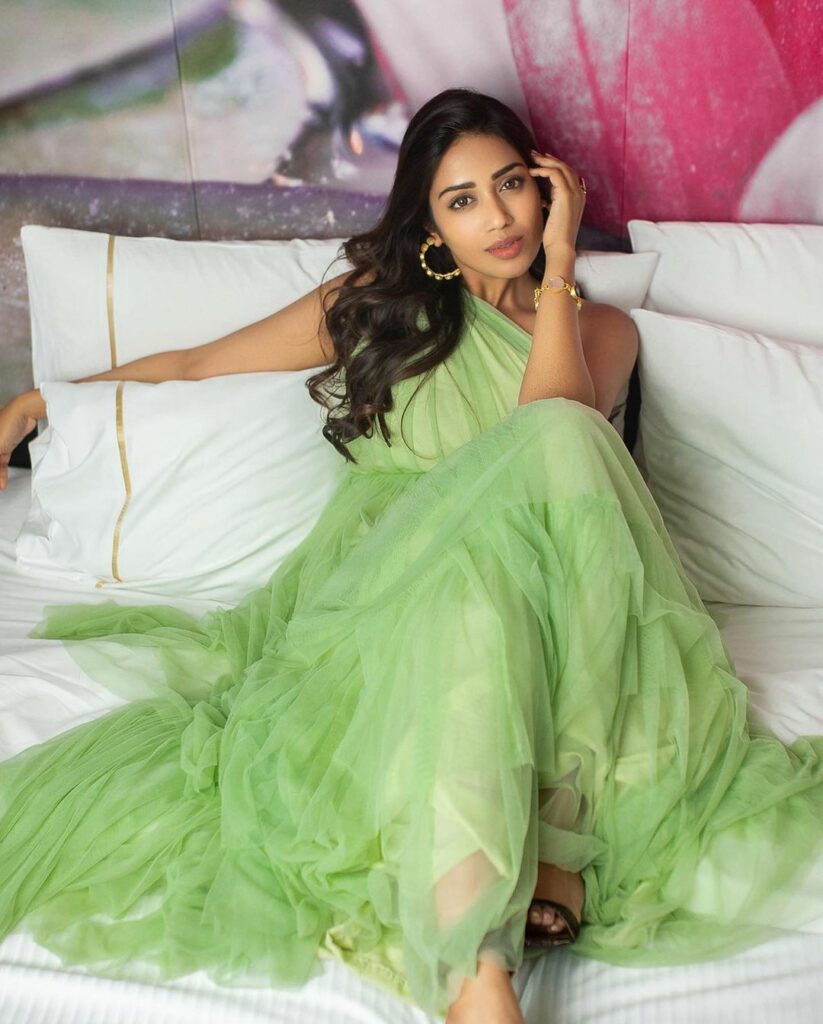 What's next?
I have just wrapped up a web film with Chandoo Mondeti. Then, there is 'Paagal' with Vishwak Sen. I signed a Tamil film recently and also wrapped up shooting for another. I have survived four years in the industry and wish to continue doing good roles that have something for me. I am also game for ultra-glam roles as I have no inhibitions in showcasing my glamor.